Ritesh Batra back with Mumbai story Photograph
After The Lunchbox, the filmmaker pens yet another love letter to Mumbai with Friday film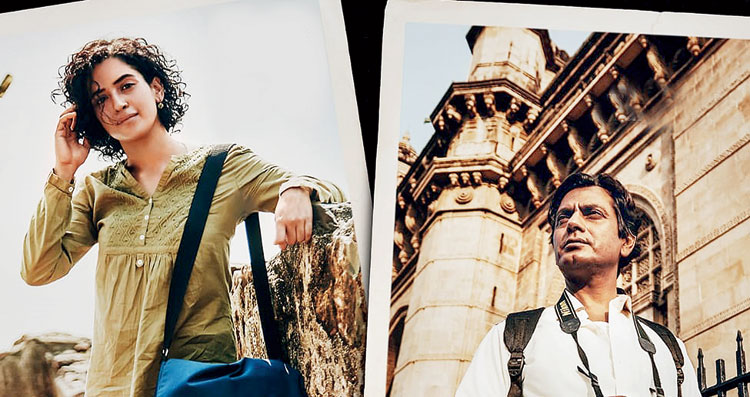 ---
---
Six years after his much-acclaimed international hit The Lunchbox, director Ritesh Batra is back with the story of two strangers whose paths cross in Mumbai. In the years since, the filmmaker has directed two Hollywood films — Our Souls at Night, starring Jane Fonda and Robert Redford and has adapted Julian Barnes' award-winning novel The Sense of an Ending, starring Charlotte Rampling and Jim Broadbent.
In Photograph, starring Nawazuddin Siddiqui and Sanya Malhotra, Batra tells the story of Rafi (played by Nawaz), a street photographer, and Miloni (Sanya), a student. After successful outings at the Sundance and Berlin film festivals, Photograph opens in theatres across India this Friday. The Telegraph met with Ritesh at a studio in Bandra recently to talk about his love for Bombay and working with Hollywood legends.
Photograph is a 'rich girl falling in love with a poor guy' story and hence not very different from what we used to see in the '70s and '80s...
Yeah, I was very curious about those kind of movies. The poor guy was always a motor mechanic and the rich girls always had bad attitude. I thought to myself, what if there was a way to make a movie like that, but if it was really true and we'd believe every second of it that these two people would spend time together? In real life, these two kinds of people never really spend any time together, let alone the whole length of a movie.
So, it started out as a writing challenge for me and finding out who these characters really are, and why they would do this. As I got to know the characters better, it became more interesting. I actually wrote the last scene of the movie first, and then all the writing evolved from around that. That's what I do most often —I've always written some scene of the movie in the middle or the end first, and then just built a movie around it.
This comes on the back of two films that you adapted from novels. Did creating a whole new world require a different muscle?
It's much easier to create your own material. I was also eager to get back to my own writing, so that's another reason why I really wanted to do it. I want to direct my own material... I just enjoy that much more. That's not to say that I didn't enjoy the two films that were adapted because I had a great experience with the actors. But I love creating my own characters, my own stories, my own world.
There are a lot of characters in this movie that you don't see in the trailer. Geetanjali Kulkarni is playing a wonderful character, she plays Sanya's maid in the film. Vijay Raaz is in a very special part. Jim Sarbh is also in the movie. So, there's this whole world of people in the movie, and I really had fun writing them and working with the actors to bring them to life.
This brings you back to making a movie in Hindi, and in Mumbai. Was it a bit of a homecoming for you?
Yeah, you could call it that. But I don't take myself so seriously, and for me it's just about something I wrote, that I really wanted to make. Once I got to know these characters, I became hellbent on making the movie and figuring out how it could get made. For me, it was fun to get the whole crew back together. I always work with the same people, the same production designer, line producer, costume designer — all the people who worked in (The) Lunchbox. There was a really nice energy and all the crew came back for this movie. It was like a nice reunion to get everyone back together.
The Lunchbox is a film one can't imagine being set in any other city but Mumbai. Tell us about the love affair with the city, and how it translates into your films.
Photograph is pretty much the same — these two characters can only come from Bombay. I grew up here, and left when I was 18 — that was in 1998. And then I came back to make Lunchbox, and I've been coming back since then every year. I stayed around for a year after the film got released but I went back after that first to London and then to New York.
I live in New York now, but for me, like all people who leave India, I look back with a certain nostalgia. The city I knew is all gone, but it's all there in my head and it's what I know. These characters have a lot of nostalgia, for another time — it's the point of view I write them from. That is Bombay for me, I really love and miss that Bombay and what it used to be. And while I like this new one too, it's different and I don't know it as well. A filmmaker today who's 22 knows what Bombay is today, I don't. But I know what it used to be, and that's what I bring. The story is set in present day, we shot it last year but the feeling of it and the characters... there is some nostalgia there.
What made you want to work with Nawaz again?
When I finished writing it, I sent it to him because the character is from a small village in UP (Uttar Pradesh), as is Nawaz. I think he's playing himself in the movie, and that's not easy to do. You don't see anybody playing themselves on screen often but he does it really well. He's playing the person I see in him rather — I've always seen him as someone who's a nice human being, has an innate decency about him, very civil and we don't get to see him do that quite often. He's playing tough characters usually, but he's a nice guy in this movie, just the way he is in real life.
And Sanya plays a Gujarati girl, she finds agency through this story. She's a wonderful actor, very meticulous. I saw her in Dangal, of course, like everybody else did and I thought the movie was great and she was great. Then I reached out to her, sent her the script and I was very lucky these two people came on board, because I think they made the movie better.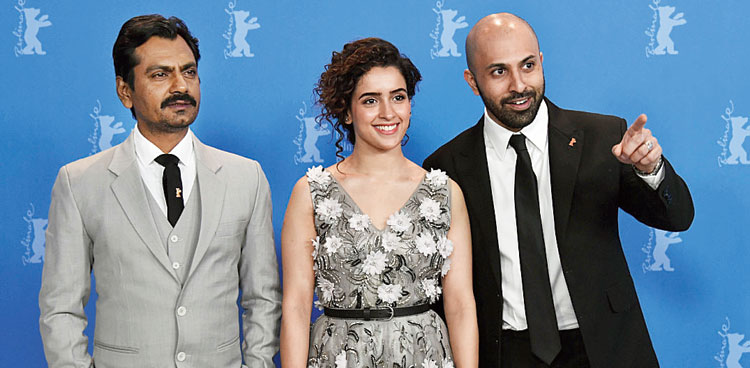 In your last two films, you've directed some of the legendary actors in Hollywood. How did directing those films enrich you as a filmmaker?
In so many different ways. The obvious thing is that working with these actors gave me a lot and in Our Souls at Night, we were always looking for the deeper meaning of a scene, we were always looking to express the subtext. And working with Robert was a real gift, also with Jane. I also loved working with Charlotte Rampling, Emily Mortimer— they're just wonderful actors.
That interaction gives you a lot as a director, it makes you a better director. Also, this isn't exactly an endurance sport but you only become better at things by doing them over and over. Also, I feel I came to appreciate and got better at adapting things. Those two movies taught me a lot about adaptation, because sometimes you succeed and sometimes you fail. Sometimes, you succeed in some measure but not entirely, because adaptation is a very difficult business.
Every movie you make gives you something for the next one. In Photograph, I'm bringing it back here. I've always been a fan of telling the stories through the characters and the city just seeps in through them, or whatever place we're shooting in. But how we shot Sanya's character and Nawaz's character, the language of those two worlds is very different. When I was making Lunchbox, I made stark choices between the worlds but the way I've used the camera in this movie is something that emerged out of my other experiences.
The past two films have also started conversations about how we've lost you to the West and that you wouldn't be interested in making films here. Have you heard any of this as well?
No, I haven't but I don't actually read a lot of stuff. It's not like this stuff doesn't matter, I just do things that I find interesting. I also trust in the power of my pen and I enjoy writing. So, whether it's set there or here, if I'm interested in something at a given point in time, I try and make that happen. But I never think like that, that I'd like to make more movies there or here. I'm always thinking about the very next thing.
For example, when I finished Our Souls at Night, I was very interested in making this movie, and I did everything to make it happen. And we were very lucky to be able to put it together in a way that gave us independence to make it the way we wanted to. Right now, my energy is consumed by the next thing, which I can't talk about yet. It's something I've written.