Unmasking male entitlement in 10 episodes
The abuse of power and privilege is at the heart of the mostly watchable 'Undekhi'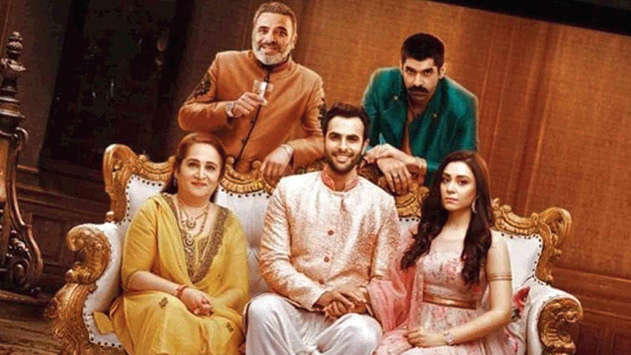 ---
---
Undekhi plays out against the backdrop of a big, fat Indian wedding. But the horror doesn't stem as much from the ostentation on display as it does from the ugly underbelly of toxicity and male entitlement that define not only the 10 episodes of this SonyLIV series but is a reflection of how deeply ingrained patriarchy, casual and otherwise, is in our society.
Beneath the layers of expensive organza and beyond the joyous beats of the wedding dhol is a world where women are constantly used and abused and men regard impunity to be their birthright. A large part of the action in Undekhi may take place deep in the heart of the forest — the show opens in the Sunderbans and then travels to Manali — but it's so-called civil society that's well and truly the jungle out there.
Tightly written for the most part and consistently well acted, Undekhi, meaning 'unseen', derives its title from what we see and yet choose not to, impeded as we are either by fear or by indifference. Over 10 episodes that have created quite a bit of chatter, co-creators Sidharth Sengupta and Ashish R. Shukla uncover the power of privilege and unravel the baser instincts that come into play both in times of cover-up and crisis.
So a murder takes place in front of a crowd of a few hundreds. It's recorded on camera. But the body vanishes and the eyewitnesses are slowly but surely silenced. The victim, a dancer from a tribal village in the Sunderbans, has very little value in a system and society that flexes its muscle of privilege and power to protect the perpetrator — the groom's father.
The horror becomes even more accentuated by the fact that the perpetually drunk Atwal — played with menacing repulsiveness by Harsh Chhaya — doesn't even remember he's driven a bullet through someone's head. When told, he brushes it off with a casual flick of the hand, leaving it to his crooked nephew Rinku (Surya Sharma, the find of the series) to mop up the mess. That involves taking care of the young videographer Rishi (Abhishek Chauhan) who is willing to do all it takes to bring the Atwals to justice and help the victim's sister Koyal (Apeksha Porwal), but the Atwals are ready to do anything — from bribing to building body count — to hush things up. Entering the murky mess is the portly cop Barun Ghosh (Dibyendu Bhattacharya), who arrives in Manali to solve another case, but stumbles on to this one.
It's the slow-moving but sharp-thinking Ghosh — in a scene-stealing act from Bhattacharya — who lends agency to Undekhi, tempering the plot with both humaneness and humour. Ghosh is the moral compass as well as the calm in the frenzied chaos, standing out in a scenario peopled with self-serving characters. Bhattacharya sinks his teeth into the role with relish and comes up trumps.
Undekhi's brisk pace and cat-and-mouse narrative translates into an entertaining and relevant watch (picturesque Manali, with its snow-covered mounts and its chaotic alleys, provides a telling backdrop) but at 10 episodes that stretch situations and characters well beyond their deserved screen time, it becomes a laboured watch after a point. Still, it's worth your time, just for the way in which it shows how easy it can be to get away with murder. About how money talks, and fear silences.