Rendezvous with a time-travelling zoologist
Nigel Marven explores cultures & meets special animals of Central America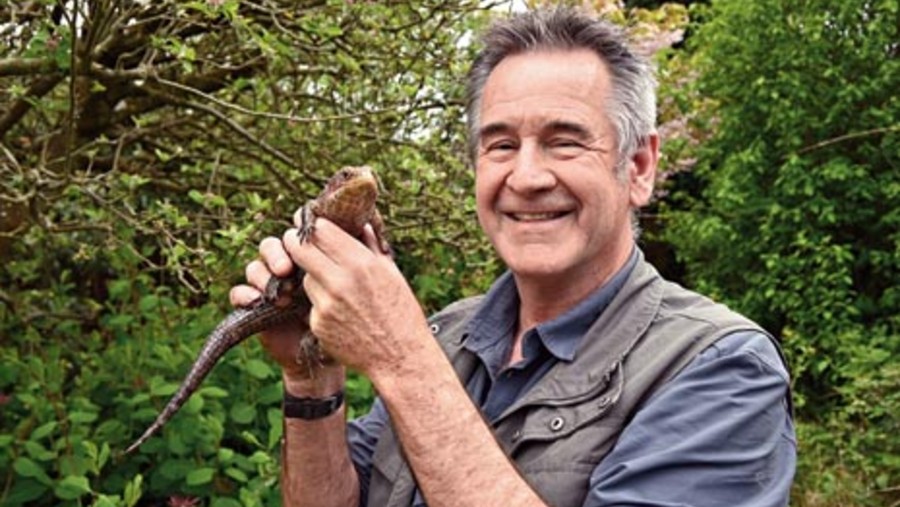 ---
---
Climbing the ancient Mayan ruins of El Mirador, Tikal and Yaxha in northern Guatemala and trekking through the jungles of the mysterious Darien Gap on Panama's border with Colombia in search of a giant eagle... British wildlife TV presenter Nigel Marven is doing it all and taking the audience on an exciting journey to Central America, exploring its diverse wildlife and colourful culture. Get up close with colourful quetzals in Honduras, frog-eating bats in Panama, feisty reptiles and lava-spewing volcanoes in Guatemala as Nigel travels in search of special animals and uncovering lost cities and their cultures on Wild Central America, airing every Monday on Animal Planet at 10pm and streaming on Discovery Plus app.
You describe yourself in your Twitter bio as a "time-travelling zoologist who was chased by dinosaurs". Why?
Time-travelling zoologist, because in my most famous shows Sea Monsters and Prehistoric Park, with the help of state-of-the-art CGI I travelled back into prehistory to meet T- Rex and Tanystopheus (a long-necked sea reptile) mammoths and Microraptor (a small gliding dinosaur with feathers) and many more extinct creatures.
If time travel was really possible and if the animal kingdom of the respective age was to be the only consideration, which age would you want to do your shows in and why?
I'd travel back just 1,000 years to New Zealand before humans wiped out moas or elephant birds, the biggest of which were 2m tall. They were preyed upon by Haast's eagle, the biggest eagle that's ever lived. I met a harpy eagle in Panama for Wild Central America, so it would be brilliant to encounter an eagle weighing nearly twice as much.
Which countries are you covering in the show Wild Central America that's airing here?
Honduras, Guatemala, Costa Rica and Panama.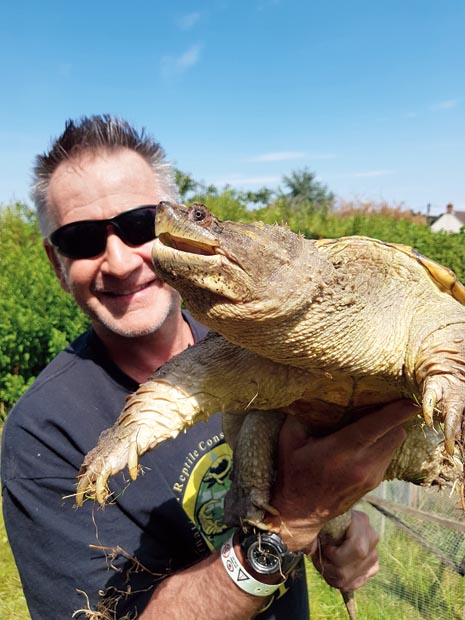 Tell us about the most exciting encounter in each of the countries you cover.
The president of Honduras is a bird watcher. Seeing the Honduran Emerald in his garden was a highlight. Guatemala is a land of volcanos — hiking to within a kilometre of molten lava at night was brilliant. I'll never forget seeing a harpy eagle take food to his chick in the Darien Gap, Panama. There's fabulous frogs in Costa Rica. I loved meeting them.
One hears you have shot in India. When and where did you go? Did our animals treat you well?
I've filmed in India many times over the years. The temple of rats near Bikaner, Rajasthan, tigers in Bandhavgarh, sea kraits in the Andamans, lion-tailed macaques in Kerala and the Nagpanchmi cobra festival in Shirala. It's always a great experience visiting India. As I don't eat meat, the culinary experience is perfect too.
I really want to make a Wild India series, in the same style as Central America, for Animal Planet to boost eco-tourism in your country.
How did you become attracted to animals and birds? What kind of a childhood did you have?
I've loved animals for as long as I can remember, I never had train sets or toy cars, instead I raced walking sticks along the washing line and kept exotic pets, lizards and snakes.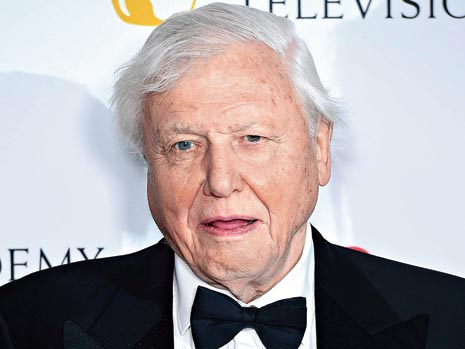 You have worked with Sir David Attenborough. Any memorable experience you can share?
DA is a great communicator and ambassador to save our planet. My most memorable time with him was a long filming trip to the Galapagos. The lesson I learnt from him was that the animals are the stars of wildlife documentaries not the presenters.
You seem to have quite a menagerie at home. You have spoken about Diggers, the barn owl and Ninja, the giant gecko on Twitter. Has it been difficult to source their favourite food during the lockdown?
I have many exotic pets in my small home in Somerset, England. Digger is a free-flying burrowing owl, Misty a great grey owl. My snapping turtle lives in a big trough outside. In aquariums and enclosures inside I have a male Yemen chameleon, Miss Piggy, a Fly River turtle, Ninja, a giant New Caledonia gecko, hog nose, leopard, king mandarin and four lined snakes, as well as Giant African bullfrogs, axolotls and a Brazilian black tarantula. The food for the animals is sent by post, so no problems during the lockdown. I have a freezer full of frozen chicks, rats and mice. A box of crickets and locusts is delivered weekly.
All my animals are bred in captivity. None have been taken from the wild. As I've kept exotic pets since I was a boy I know how to keep them fit and healthy.
A cat has nine lives. How many does Nigel Marven have? Please share your scariest experiences.
My most frightening moment was when I was standing next to shark behaviourist Erich Ritter (who sadly died of natural causes recently); he was bitten in the leg by a bull shark (featured in one of Discovery's biggest shows Anatomy of a Shark Bite). Usually the most perilous moments are driving to the locations. Before I meet animals I do a lot of research and ask experts how close I can get, then I take a calculated risk, but can still be surprised like when a deadly terciopelo struck and just missed me in Wild Honduras.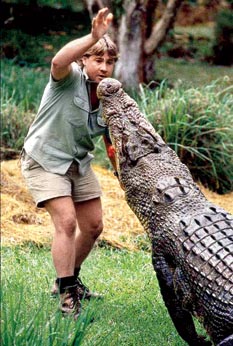 Did Steve Irwin's accidental death affect you? Did you alter your way of interacting with animals in the wild or at home after his death?
The brilliant Steve Irwin's death was a freak accident, the sting rays tail pierced his heart, if it had hit him anywhere else he would not have died. In many places, tourists swim with sting rays. They're not usually life threatening to people. Steve was just unlucky. His death has not affected my approach to getting close to dangerous animals, I always research their behaviours.
Of all the species you have shot with, which would you vote for as your favourite and why?
A difficult question because I love them all. But watch out for white tent-making bats in Wild Costa Rica, mythical resplendent quetzals in Wild Honduras, the venomous beaded lizard in Wild Guatemala and the feeding manatees in Wild Panama. When I film in India I can't wait for my first encounter with sloth bears and Asiatic lions.
Did you film this year?
This is the first year of my professional life when I haven't filmed abroad. I'm itching to travel again when the pandemic is under control