Rashmi Rocket questions gender test for female athletes
Taapsee Pannu starrer film is all set to premiere on ZEE5 this Dussehra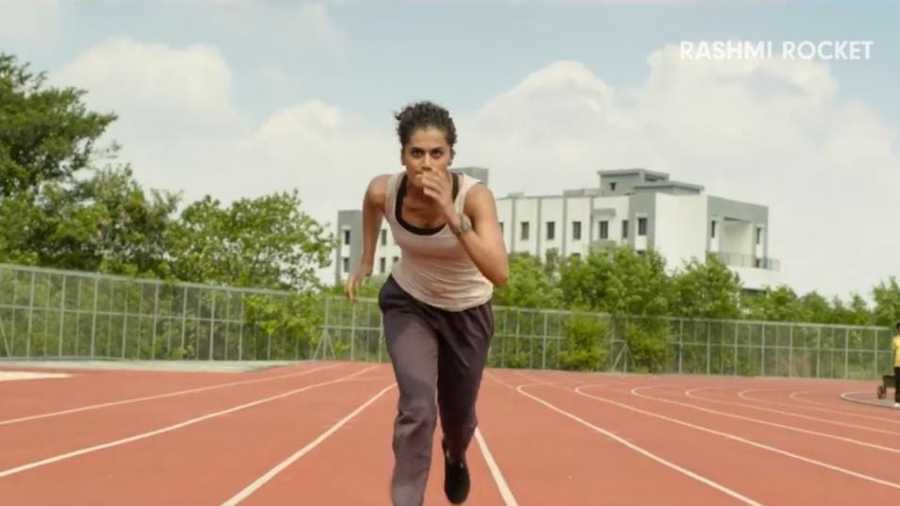 A still from Rashmi Rocket
The Telegraph
---
Published 23.09.21, 08:01 PM
|
---
This Dussehra get ready for an adrenaline rush with Taapsee Pannu starrer Rashmi Rocket. Directed by Akarsh Khurana, the sports drama is all set to premiere on ZEE5.
Set in the salt marshes of Kutch, the film promises a unique storytelling experience that maps the journey of a young female athlete. Blessed with the gift of running fast, Rashmi realises that the journey to fulfilling her dreams is peppered with many hurdles. Sadly, for her, the athletic contest translates into a personal battle for respect, honour, and identity.
Speaking at the trailer launch, the spunky actress said, "This film is very differently special. I've always been approached when either the script or the director is ready to make the film but one line of this story fell in my lap in Chennai and then from there to it becoming a full-fledged film has been a feeling I haven't experienced with any other film before. Everyone was just so sure about the story from day 1 that it was never a tough job to convince any of the stakeholders to join hands and give their best for this film. Hence the result of this film will affect me a lot more than my other films. Also, I'm extremely proud of it."
Living up to the movie title, the trailer of film, showcases an inspiring narrative of its lead protagonist and her journey.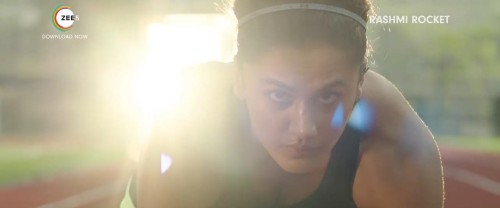 "When Pranjal and Taapsee got Nanda's story idea to me, I was instantly hooked because while it is a film that covers a lot of ground, it is essentially about the triumph of the human spirit. It also offered the opportunity to tackle some serious issues, while still being emotional and gripping. I couldn't wait to sink my teeth into it. And now I can't wait for people to see the final outcome," said filmmaker Akarsh Khurana
With its impactful dialogues, emotions, and a lot of drama with Taapsee's acting prowess taking centre stage. The versatile actress appears strong and sensitive in equal parts which balances the palpable energy of the film.
Says Manish Kalra, Chief Business Officer, ZEE5 India, "At ZEE5, we've constantly strived to bring audiences richer experiences with versatile content that isn't just entertaining but also a reflection of us as a collective society. Rashmi Rocket is riveting, relevant and will have you cheering, empathizing and questioning, it's cinema that moves you."