Radhika Madan on her debut film 'Pataakha'
'I don't put myself in a box and I don't want the audience to put me in one'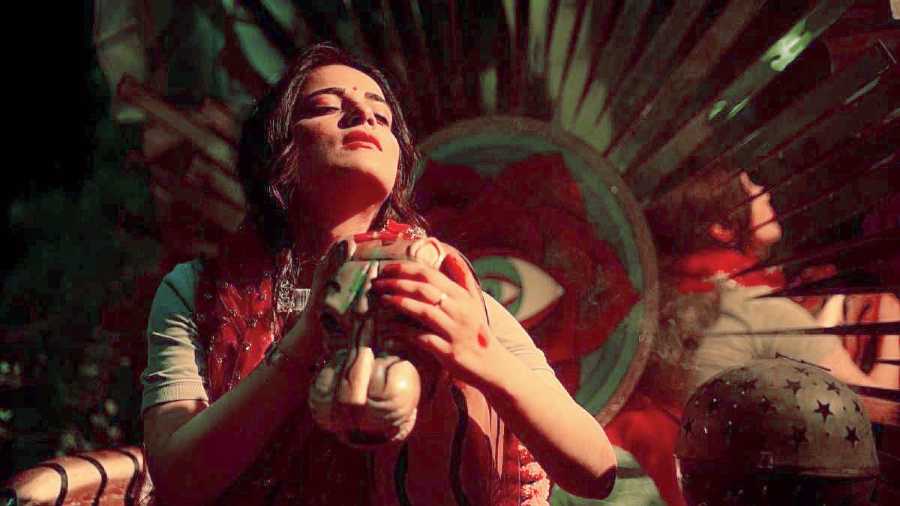 Radhika Madan as Didi in Spotlight in Ray
Sourced by the correspondent
---
Published 11.07.21, 10:36 PM
|
---
Right from her first film, Pataakha, which was directed by Vishal Bhardwaj and saw her in the part of a spunky village girl, Radhika Madan has mixed it up successfully with her parts, whether it was the martial-arts expert Supri in the quirky Mard Ko Dard Nahi Hota or the schoolgirl with a mind of her own in Angrezi Medium.
Recently, Radhika's act as Didi in the short film Spotlight, as part of the anthology Ray on Netflix, has come in for considerable praise. Reason enough for The Telegraph to catch up with the young actor for a chat.
Congratulations for Spotlight in Ray. I thought your turn as Didi was the 'spotlight'-stealing act in the film...
Thank you! Thank you! (Laughs)
What's been the best compliment that's come your way for your performance?
A lot of great feedback! I didn't expect it, to be honest. I just did the part for fun and I enjoyed the journey so much. But the response has been really overwhelming! It just puts a smile on my face, every single day, and makes me think, 'Okay, this is what I do well and I will keep doing this'. Like you said in the beginning, I really didn't expect the spotlight in Spotlight to be on me (laughs). I have got a lot of calls from people in the industry, and that's really made my day.
Vidya Balan has been effusive in her praise...
I adore her so much! She's the sweetest. I look up to her in so many ways, and it was really beautiful to hear that ('Uff you are outstanding as Didi !! Shine on @radhikamadan', Vidya had written on Instagram) from her.
Didi is a character that seems like so much fun to play. What is it about her that you loved enough to want to play her? Of course, your Mard Ko Dard Nahi Hota director Vasan Bala helming Spotlight must have been a major factor...
You are right. Vasan sir directing it was a major reason. Even before the script was ready, he called me and told me about the idea. And I was like, 'I am on!' I didn't even ask how much will my role be or what is going to happen. I have never played such a character in my life. She was very challenging to play, especially with the dialect... I have never been to UP (Uttar Pradesh) and we were in the middle of the first lockdown at that time and I had to do all my training on a video call.
But the thing that excited me the most was the journey. I really wanted to live that life, I had to surpass the superstar (played by Harsh Varrdhan Kapoor) in the story, and I was really excited to feel that power within.
That feeling that Didi feels when she interacts with Vik (Harsh's character) that, 'You are the biggest superstar in the country, but you are nothing in front of me!' The kind of status and power Didi has... I really wanted to experience that because I am an upcoming actor and I am nowhere close to that kind of power and stature. And I was really, really nervous as to how I would pull that off.
You will next feature in another anthology called Feels Like Ishq. What is it about the anthology format that appeals to you?
I think our attention spans, as a whole, have really gone down. Earlier it used to be one-minute Instagram videos and now it's come down to a 30-second reel. It's reducing, day by day. I like this concept of an anthology... that you can get down with a movie in 30 minutes or an hour max... take a break, eat, chill out and then sit down for the next movie. But then there is another part of me that enjoys watching series and long-format films. So I guess it's a mix of both for me.
What I really liked about Feels Like Ishq (coming to Netflix on July 23) is that it's a really fun script, and I hadn't done something like this in a long, long time. One always gets to see me in roles that are emotionally wrecking, and I just wanted the audience to get a different flavour of me, and take a break for myself as well (smiles). It was a really easy-breezy shoot and I had so much fun. And sometimes, as an actor, one needs to do stuff like that.
It's pretty intriguing how you managed to go from something so conventional like a daily soap (Radhika started her career in a saas-bahu show called Meri Aashiqui Tum Se Hi) to mapping out a film career which has been anything but conventional. How did you manage that in a business that's notorious for stereotyping?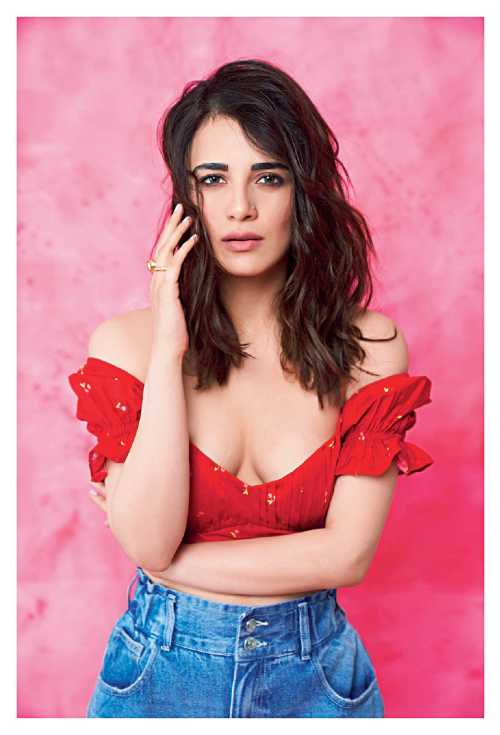 I get bored living similar lives. That's the reason I became an actor in the first place. It gives me a thrill to play different characters and live different lives. After Pataakha, I got similar roles, but I didn't want to do them because I had already lived that life. I didn't want to go there again. Making those choices has been very intentional. I don't put myself in a box and I don't want the audience to put me in one. I don't want anyone to say, 'Arre, yeh toh sirf intense roles karti hain'. Or conversely, 'She can only play the girl next door'. So whenever I see a tag coming my way, I consciously sidestep and say, 'Hey, I am not that!'
All the projects I have done so far have been different, and so will Feels Like Ishq and Shiddat (co-starring Sunny Kaushal, Mohit Raina and Diana Penty) be. I also love the different processes that come with making a film. For Ray, I had to learn a dialect, for Angrezi Medium I had to live in Udaipur and for Pataakha, I had to spend time in a village....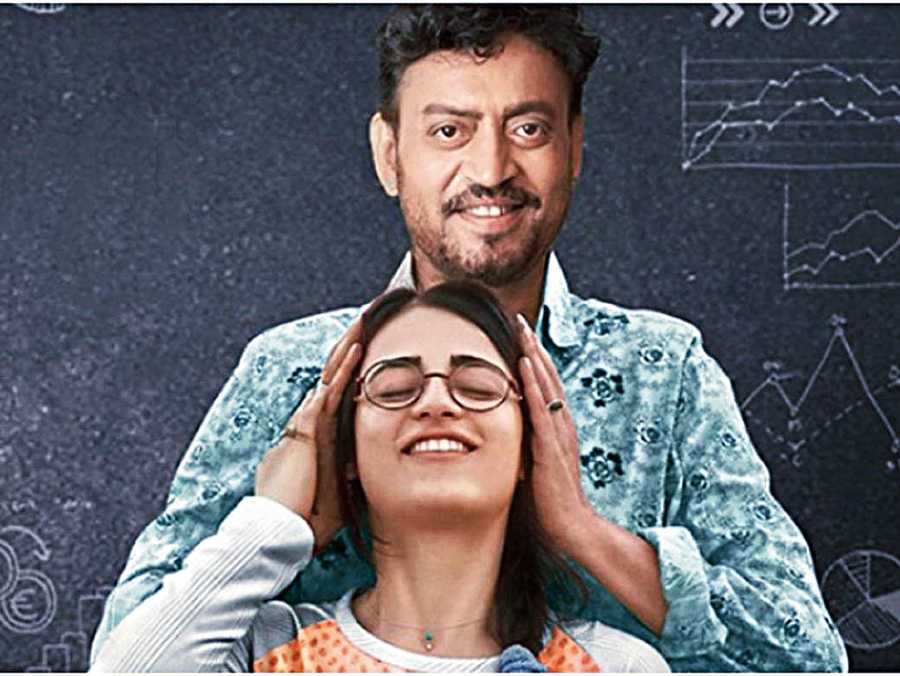 For a young actor like you, who is at the beginning of her career, how easy or tough is it to say 'no' to roles which may mirror something that you have already played, but is a big project that will guarantee you immense visibility?
A lot of factors come into play. I got lucky with my first two films... Mard... and Pataakha were very different from one another. I wasn't in a position to choose those scripts, I just wanted to work with these amazing directors. I just did those films. I auditioned for Angrezi Medium because I didn't want to miss out on the opportunity of working with THE Irrfan Khan! After Angrezi Medium, I managed to get to the position of choosing films, and after that I have made a conscious choice not to get typecast.
Which co-star have you learnt the most from?
It has to be Irrfan Khan. He was a genius and was so cool in himself. I learnt so much just observing him. Even though I haven't worked with them so far, I really look up to Vidya Balan, Taapsee (Pannu), Kangana (Ranaut) and Alia (Bhatt)... they are the ones who started this trend of female-centric films. They broke barriers and paved the path for all of us who came later. Priyanka Chopra is doing so well globally.
I easily get inspired by people around me. It can even be my house help or my driver, the lives that they live. They really inspire me.