Purab Kohli on Season 2 of 'Out of love'
The actor engages in a candid chat about his web series and why he loves being in his 40s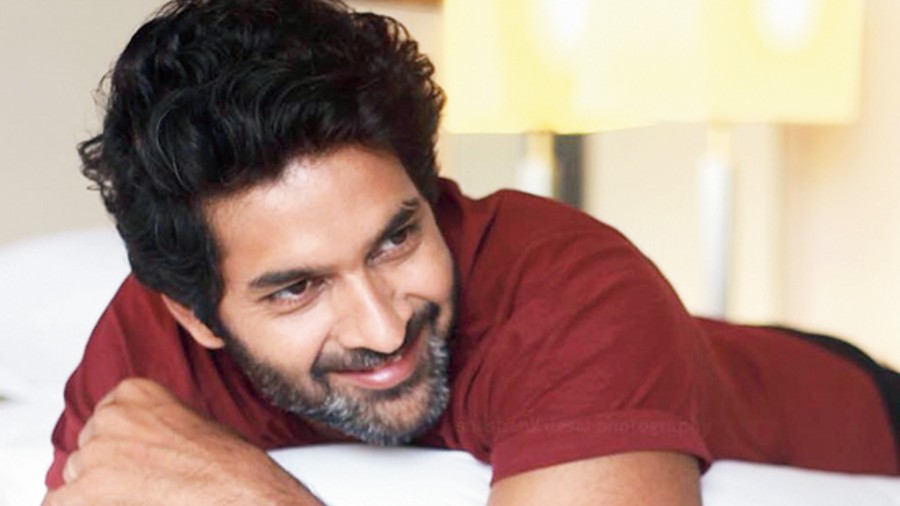 ---
Published 28.04.21, 03:03 AM
|
---
Season 1 of Out of Love had a seemingly happy couple's marital life in small-town Coonoor torn asunder by infidelity. The series, based on the BBC original called Doctor Foster, was well received, with Purab Kohli and Rasika Dugal playing the central characters of Akarsh and Meera, coming in for praise.
This Friday, Out of Love returns with Season 2 on Disney+Hotstar, with the trailer promising an engaging watch. The Telegraph caught up with Purab over a Zoom call on what went into playing evil, why he likes being based out of London and what life in the 40s feels like.
I absolutely loved Season 1 of Out of Love. And from the trailer of Season 2, your Akarsh seems to have gone completely psycho, for want of a better word...
He's just a man who has been hurt! (Laughs)
To put it mildly! Did you have fun playing this twisted guy?
Ya, ya. As an actor, you want a character that has shades and twists and turns and a character graph that goes all over the place. Akarsh changes completely from what you perceive him to be in the first few minutes of the show... it's a spiral in all directions. And not only Akarsh... I think even Meera (played by Rasika Dugal) does so. Of course, one will always see her as the victim, but she's no saint, I tell you! (Laughs)
Was the trajectory that Akarsh takes through the two seasons one of the major reasons that made you sign on?
To be honest, the Indian version, for at least Akarsh's character, is great... it's better than what was there for the same character in the original. I have watched the original and it's a great series, no doubt about it. But just purely for my character, the second season is a dream come true. When I read the script for Season 2, I just leaped up with joy.
One of the biggest questions thrown at a series which comes up with a sequel is that how much have the characters grown. Is there a real graph or is it just a repetition of the performance from the first season? They already had a good template from the British original, but keeping Indian sensibilities in mind, and keeping in mind that Akarsh's character needed more from where the original writers had left him... I think they have really achieved a lot and I thoroughly enjoyed playing him.
Revenge against Meera is Akarsh's sole focus in Season 2. Of course, the job of an actor is to play out all kinds of emotions, but what do you tap into to play someone like who feels so much hatred and only wants to wreak his former wife's life? I would like to believe that you don't feel that intense hatred for anyone in real life...
Sorry to burst your bubble, but I do! (Laughs out loud) To say that I have never felt the desire to seek revenge on someone will be untrue. Maybe we will not go and do the act ourselves, but there is a certain part in everyone that wants divine justice to be done if you are wronged in some way. We are all human at the end of the day. I have to admit that I have felt like that sometimes. But the level to which Akarsh will stoop is something I would never do. Also, the person that he is in Season I... the cheating husband... is not me. I consider myself to be a very honest person now. I have been dishonest in my life, and I have learnt the hard way. And now I feel that being an honest person is the best way to live.
For me, Akarsh was very hard to play in the first season. I just couldn't find any empathy for him. My style of acting is about tapping into my own emotions and experiences and I kept wondering how I could feel anything for him. Season 2 was easier in that sense because by the end of Season 1, he's so destroyed that he uses that as a platform to step up and say, 'That's where I am coming from'. So yes, I have had feelings of revenge, like any person would, and in Akarsh's case, I have amplified it using my imagination. It's very subtle and it's sometimes not in the writing... as an actor, you do little things on set and the director enjoys it and incorporates it into the script.
What was it like shooting this season right in the middle of the pandemic?
It was good in many ways and the reverse in some other ways. I now live in England and I had to undergo a lot of tests to be able to go to India and shoot. Doing long flights are not fun at all right now, and going through airports is a nightmare. There are so many complications involved with just travel, leave alone being on a set shooting. We were tested every four days, the number of people on set were cut down.... If actors fall sick, then the shoot stops because actors can't be replaced.
I was on a very tight five-week run because I had to come back to London and shoot another project. So I had to be extra careful. But it's also amazing because Ooty otherwise is a tourist hub, with thousands and thousands of people around. You don't really enjoy the place. This time, we had no tourists around and I discovered how beautiful Ooty actually is. We had Ooty to us basically, besides the locals (smiles).
Does the fact that you are based out of London make you lose out on some projects in India?
That was a worry I had in 2011 when I left Bombay and went to live in Goa. But I took solace in the fact that Bombay is just a 45-minute flight away. I was born and brought up in Bombay and love that city, but I also felt that I was someone who could live out of Bombay and still work. I kept going back to Bombay whenever I had to work.
The decision to shift to London just meant a longer flight. I started working on the web very early. In 2014, I worked on a Hollywood project (Sense8) and I realised that everything is now shifting to a one-world kind of content. I felt that basing myself somewhere centrally between the East and the West would put me in a better position to work on content that is more global.
My wife (Lucy Payton) is British and she was not enjoying living in Goa. And since I am out working most of the time, it felt easier to move to London anyway. For me to be a little away from the whole madness gives me a better perspective on a project before I take it up. There are pros and cons to it, but I am happy being based out of London.
For many of us growing up in the '90s, Purab will always be Mazhar in Hip Hip Hurray! What does life in the 40s feel like? I just saw on Instagram that you got your first pair of glasses...
I love being in my 40s! Many people reacted to that image (of Purab in glasses and sporting salt-'n'-pepper hair) saying, 'Oh my God! You are reminding me that I am in my 40s!' Someone also said, 'Oh, you don't look that old'. I don't look at it as old... I look at it as being mature. It's a lovely period of life. I have kids now and the responsibilities of a family. That sometimes makes you think that you can't just take off like you could when you were younger. But I love how life has filled up in the 40s. And as Akarsh would say, 'You can still be naughty at 40!'