Priyanka Chopra roasts Nick Jonas
A spicy dollop of the 'desi girl' — and John Legend on song — make 'The Jonas Brothers Family Roast' a whole lot of fun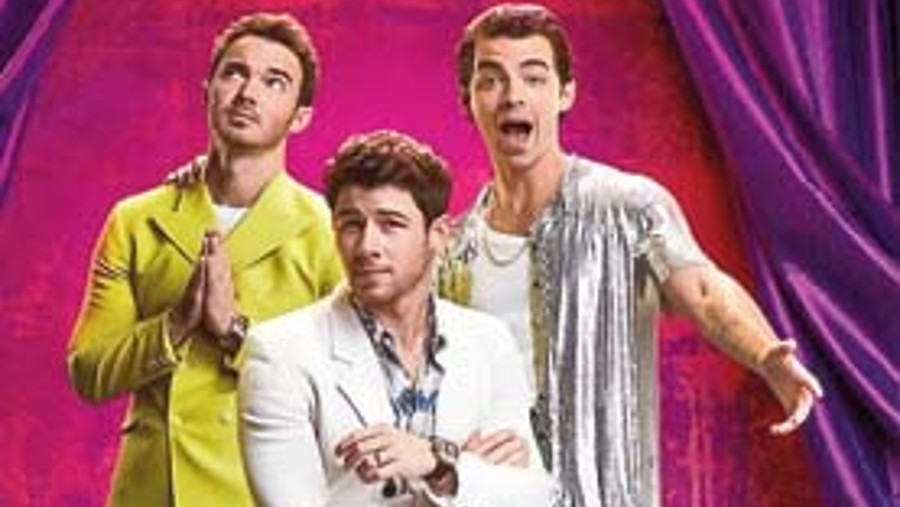 ---
Published 25.11.21, 01:45 AM
|
---
Earlier this week, Priyanka Chopra dropping 'Jonas' from her handle on Instagram sent many into a tizzy. Are they? Aren't they? Getting a divorce, that is. And just a day after that, Priyanka roasted husband Nick in front of millions — all for laughs, of course — on The Jonas Brothers Family Roast, an hour-long Netflix special, which, as the name suggests, had the three Jonas brothers being roasted left, right and centre by family and friends.
From 'Superwoman' Lilly Singh to the man of the moment Pete Davidson, singer John Legend to actor-comedian Jack Whitehall, everyone put in an attendance on stage to say a thing or two — all uncomplimentary, of course — to Kevin, Joe and Nick. This, in the presence of not only their wives — Danielle, Sophie and Priyanka — but also their dad Kevin Sr.
Kicking off the proceedings was actor Kenan Thompson, functioning as the host on the special, who introduced Nick as 'big d***' Jonas!' making Priyanka hide her face in embarrassment. Lilly Singh, a close friend of the family, got in some funny ones including a joke on how Joe and Kevin congratulated her at Nick and Priyanka's wedding, thinking her to be the bride. She also referred to the Jonas Brothers as 'white and basic', before going on to roast Nick by saying that he "Could not grow a beard still and that's why he married one!"
American comedian Pete Davidson — now in the news for being Kim Kardashian's latest squeeze — brought the house down 'dressed' as Franklin, the youngest Jonas brother, who is often disparagingly referred to as 'Jonas Bonus'. "They call me the Jonas Bonus because I'm the only one who doesn't have a salary. I live entirely on Christmas and birthday gifts from these three," he pointed, bringing on the laughs. We also liked quite a bit of Jack Whitehall's roast, especially when he referred to the Jonas Brothers as his 'guilty pleasure'. "Like peeing in the shower or masturbating in an Uber," deadpanned Whitehall in his crisp British accent. Whitehall wasn't done. He also compared the rock star brothers to the Covid-19 virus. "As a society, we can't eradicate the Jonas Brothers. We have to learn to live with them and pray that they don't mutate!"
Singer John Legend turned up with a winner. A song on the Jonas Brothers that 'honoured' and humiliated them at the same time. Get a load of the lyrics: "You can't take 'em home to granny/But they've never won a Grammy/They'll never be the Beatles/Never, not in this life." This one we loved!
The wives — who call themselves 'The J-Sisters' got their moment on stage too. While Game of Thrones star Sophie Turner — married to Joe — spoke about how the purity rings the three brothers wore before marriage 'was a joke', Danielle, wife to Kevin, brought the house down by saying that when she met Kevin for the first time, "I basically ignored him the whole time, which he loved because he said it reminded him of his mom." Kevin being the least popular (and least talented) Jonas sibling and Nick forcing the band to break up in 2013 when he went solo is a running joke in the special. Whitehall even referred to Nick as, "The Meghan Markle of pop!"
But it was our desi girl Priyanka Chopra — and no we aren't biased — who proved to be the sparkler of the evening, and we aren't just talking about that drop-dead gorgeous gold shimmery gown she turned up in.
PC, as expected, hit the ground running! "I'm honoured and delighted to be here tonight to roast my husband, Nick Jonas... and his brothers whose names I never remember!" said Priyanka, making the studio audience break into peals of laughter.
That was just the start. "I'm from India... a country rich in culture, in music, in entertainment, so clearly the Jonas Brothers didn't make it over there," laughed PC, clearly having fun, even as Nick and his brothers hid their faces in their hands in mock embarrassment.
Priyanka — who will be seen in the new Matrix movie next month — took a dig at the 10-year age gap between her and Nick. "He (Nick) showed me how to use TikTok, and I showed him what a successful acting career looks like." That made Nick — who has been seen in a film or two, including Jumanji — hide behind the sofa he was sitting on.
Priyanka also said that she found it 'cute' that the Jonas Brothers posted so much content on Instagram. "Because all of them combined still have less followers than me. So, I guess the most popular Jonas is @priyankachopra on Instagram," she giggled. PC signed off with, "Nick has changed my life. I wouldn't want to babysit... I mean be married to... anyone else ever!". Come on Netflix, give our desi girl her own comedy special already!