Vilifying Afghans in Bollywood
Period films like Padmaavat, Kesari and now Panipat, have crassly stereotyped and vilified Afghans in typical colonial fashion as brutal, cold-blooded and treacherous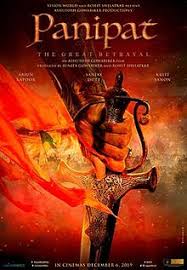 ---
Published 06.11.19, 01:30 PM
|
---
Angry Reactions in Afghanistan
Dr Shaida Abdali, who for long served as the Ambassador of Afghanistan to India, and comes from the same tribe, tweeted: "Historically, the Indian cinema has been extremely instrumental in strengthening the Indo-Afghan ties - I very much hope that the film "Panipat" has kept that fact in mind while dealing with this important episode of our shared history!"
Kabir Khan's 2006 release Kabul Express is based on the politics of the day, and does not shy away from taking a clear stand on them. Although Khan himself is a Pathan, even this film is full of stereotypes and clichés about Afghans and Afghanistan, including giving the impression at quite a few places that 'they have different (homosexual) desires'. Repeated references in mocking tone about 'these people', 'them', 'their habits', reiterate the othering of Afghans in the whole film.
The most unforgivable mistake in Kabul Express, however, was the depiction of Hazaras as savage, conniving, and cheats. 
Others have expressed more anger and frustration. Naseem Sharifi, Consul General of Afghanistan in Mumbai, tweeted an old article that showed high approval rating of India among Afghans, adding, "Afghans cannot tolerate insult to our founding father Ahmad Shah Abdali."

From Othering to Vilification
Period films like Padmavat (2018), Kesari (2019), and now Panipat, meanwhile, have crassly stereotyped and vilified the Afghans in typical colonial and Islamophobic fashion as brutal, cold-blooded and treacherous.
From Kabuliwala to Kesari and now Panipat, the single thread running through all of them is how Indian characters are all better human beings, compared to Afghans who are otherised as savage, brute and oppressive.
While Afghans' love for Indian films is well documented, the negative stereotyping of Afghans in these films is also creating a kind of resentment in certain quarters, expressed in recent years on social media. Ironically this is happening at a time when bilateral relations between the two countries are very cordial, unlike say India's estranged relations with Pakistan.
The larger anti-Muslim rhetoric playing out in the country could be the only reason behind such portrayals. However, by vilifying Abdali, who is also referred to as Ahmad Shah Durrani and is regarded as Baba or father in Afghanistan, Gowarikar has touched a sensitive chord.
Due to the contested nature of our history and shared memories, insensitive handling of period themes like these may cater to the domestic majoritarian audience. But it will end up eroding the immense goodwill India has in Afghanistan.
It is also a fact that Indian films are not really known for adhering to facts when it comes to history – Mughal-e-Azam (1960), Asoka (2001), Jodha Akbar (2008), Padmaavat (2018), et al. But this cannot really be a virtue to be celebrated.
Afghans are known to be great fans of Bollywood films. However, the recent release of posters and trailer of Ashutosh Gowarikar's Panipat, set to release on December 6, has created a furore on social media among them.
In the film, Sanjay Dutt plays Ahmad Shah Abdali, the founder of modern Afghanistan, but known in India as an 'invader' for ransacking the country at least seven times between 1748 and 1767. From the name and the trailer, it appears that the film focuses in particular on the third battle of Panipat, where Abdali had won a decisive victory against the Marathas.
Dutt tweeted a number of posters on Monday, a day before the official release of the trailer, introducing each character. He described the Afghan ruler thus: "Ahmad Shah Abdali - Death strikes where his shadow falls."
The trailer made it even clearer; blood is literally oozing out from his eyes (reminiscent of Alauddin Khalji in Padmaavat) as he plans to conquer India, while the Marathas are shown as sophisticated and principled royals with their own ambitions.
In its depiction of Indians (in this case Marathas) as heroic, the film appears to be a mix of Padmaavat (Rajputs) and Kesari (Sikhs), in contrast to Afghans who are war-hardened, blood thirsty, savage and zealots. 
Journalist Emran Feroz wrote on Twitter, "I guess this will be just more Islamophobia and racism towards Afghans. Unfortunately, Afghans are the biggest Bollywood fans and some leading actors in the industry have Afghan roots themselves."
While the three recent films Padmaavat, Kesari and now Panipat stand out for their outlandish depictions of Afghans, Pathans have always been otherised in Indian films. 
Afghans in Hindi films
Of all fictionalised stories about Afghans in India in the past century, Kabuliwala, a short story written by Nobel Laureate Rabindranath Tagore in 1892 about a poor Afghan vendor in British India's capital of Calcutta (Kolkata) stands out. It was adapted into a Bengali film first in 1957 and in Hindi in 1961.
Kabuliwala is the archetype Afghan who speaks heavy-accented Urdu, is emotionally reactive, but also loyal and vulnerable. But the film also refers to a poor country of alien people in contrast to the modern city with law and order, prosperity, and a benevolent man.
That the Kabuliwala is different not just in appearance but in his emotions, actions, vulnerabilities from the narrator and his city, is made clear in every scene of the film right from the time when Mini sees him for the first time and hides herself thinking that he is a seasoned kidnapper of small children. In pity and in pathos too, the film thus ends up otherising the Kabuliwala.
Chhalia (1960) was one of the first films with a Pathan, played by Pran, in an important role – not merely as a security guard or bouncer. It contributed in building the stereotype image of an Afghan, manifested best in the 1973 blockbuster Zanjeer. Sher Khan (also played by Pran), begins as an anti-hero in the film who is an urban criminal, but is still friendly, loyal and keeps promises, and becomes the leading protagonist's (played by Amitabh Bachhan) friend.
Moreover, his appearance – typical lose and colourful Pathani suit, heena dyed hair and beard and kohl on eyelids along with a heavy accent are all manifestations of a stereotypical Pashtun/Afghan. Nonetheless, in the Bollywood films till as late as 1980s, Afghans – as Muslims in general - are portrayed as possessing a golden heart.
Although Khuda Gawah (1992) remains very popular among Afghans, it too is filled with similar trite stereotypes. Sanam Bewafa (1991) also falls in the same league.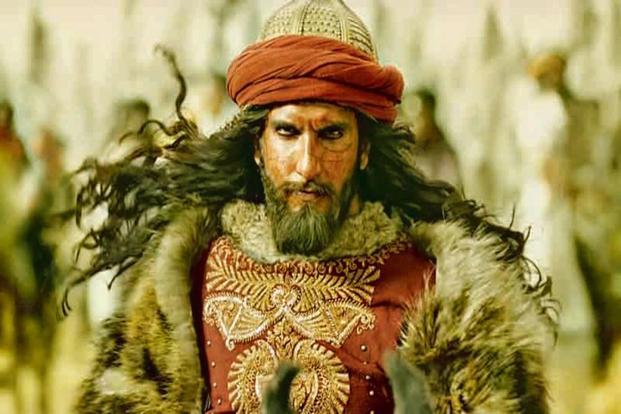 Dear @duttsanjay Ji: Historically, the Indian cinema has been extremely instrumental in strengthening the Indo-Afghan ties - I very much hope that the film "Panipat" has kept that fact in mind while dealing with this important episode of our shared history! https://t.co/8HKLei2ce1

— Dr Shaida Abdali (@ShaidaAbdali) November 4, 2019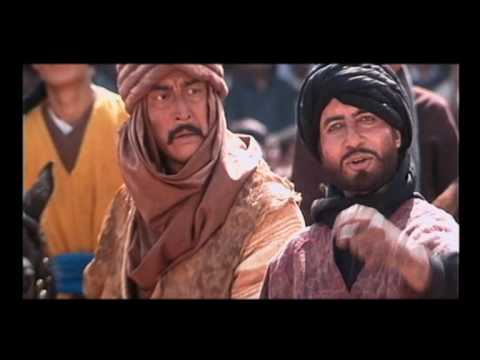 After lots of diplomacy with #Indian GOV and #Bollywood we expect fair history check between the two nations for #panipat. Afghans can not tolerate insult to our founding fathers #AhmadShahAbdali. India holds special place with Afghans hearts. https://t.co/PTOtWbOnJQ

— Naseem Sharifi (@NaseemSharifi1) November 5, 2019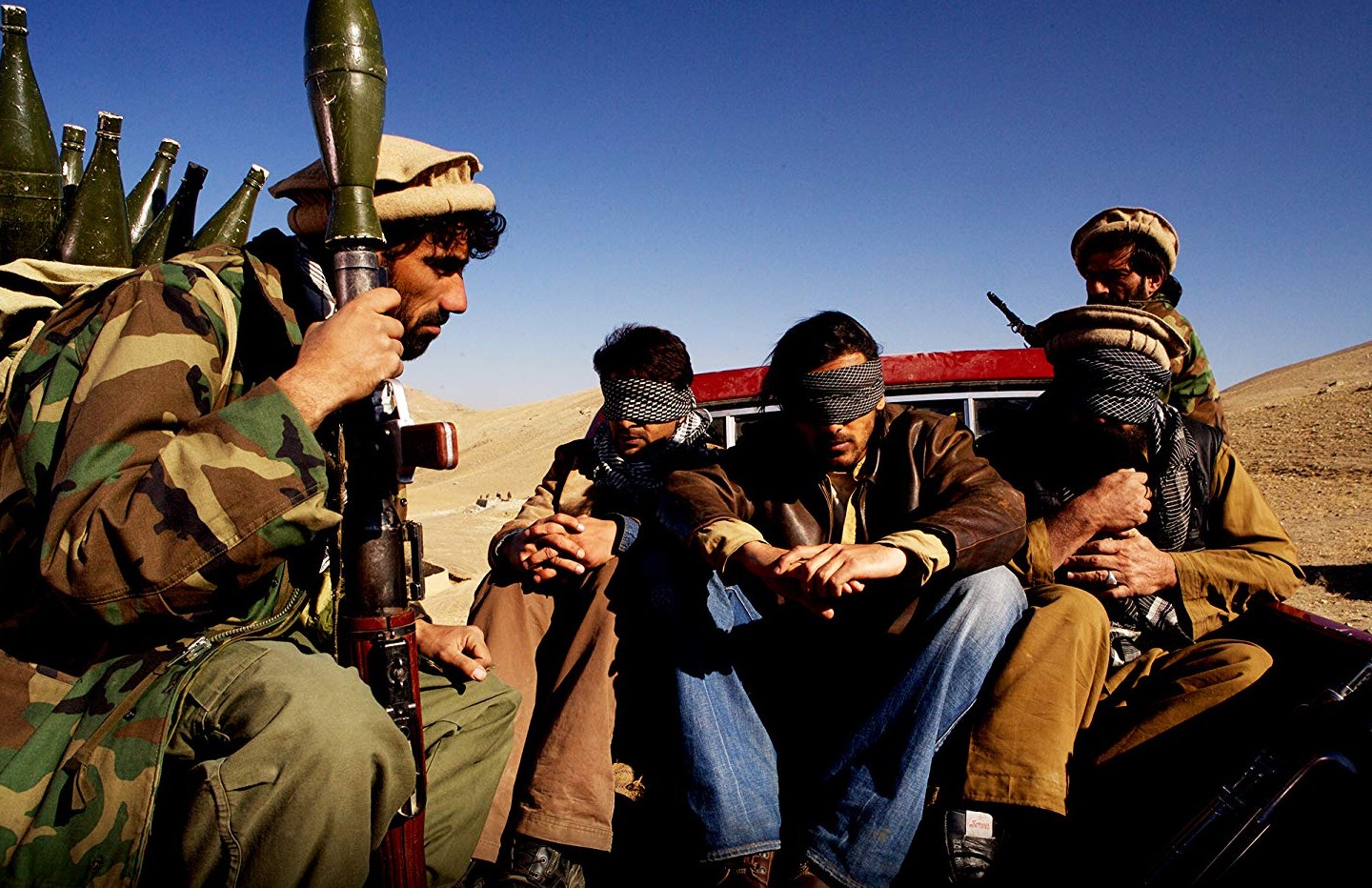 (Dr Mohammad Reyaz is Assistant Professor at the Department of Journalism and Mass Communication, Aliah University (Kolkata), and a Visiting Scholar at the Afghanistan Centre of Kabul University (ACKU). He tweets at @journalistreyaz)