Paul Walker's Fast & Furious film appearances ranked
Looking back at Paul Walker's charismatic cop Brian O'Conner in the Fast & Furious franchise on the late actor's birthday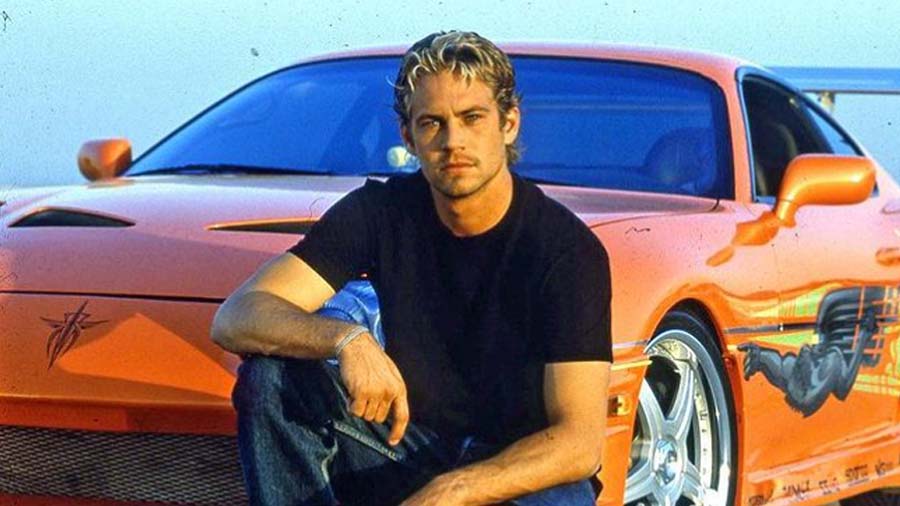 Paul Walker starred in the Fast & Furious franchise.
Instagram
---
Calcutta
|
Published 12.09.22, 06:22 PM
|
---
From being the cocky best friend in She's All That to a dog-loving Antarctic explorer in Eight Below, actor Paul Walker took on several roles till his accidental death in 2013. But the actor, who would have turned 49 today, will always be remembered for playing police officer-turned-crime busting gang member Brian O'Conner from the Fast & Furious film franchise.
Here's how we rank Walker's portrayal of the charismatic cop in the Fast & Furious franchise. 
The Fast and the Furious (2001)
Walker's best outing as Brian O'Conner has to be in his first Fast & Furious film. This is the movie that set up the franchise and the movie that created Walker's sports car-loving persona. In the movie, we are introduced to O'Conner as a Los Angeles police department (LAPD) officer tasked with cracking a series of truck hijackings. He ends up crossing paths with Dominic Toretto (played by Vin Diesel) with whom his uneasy partnership evolves into a bromance over the course of the franchise. 
Fast & Furious (2009)
Walker's O'Conner is reunited with Diesel's Toretto in the fourth Fast & Furious film to take down drug lord Arturo Braga. In this movie, O'Conner goes from being an LAPD officer to an FBI officer. He has a lot of screen time in this movie and plays an integral role in taking down the bad guy. His chemistry with Diesel continues to thrill us. 
2 Fast 2 Furious (2003)
Even though we missed the Walker-Diesel pairing in 2 Fast 2 Furious, the movie focuses primarily on O'Conner after the events of the first movie. Walker did not feature in The Fast and the Furious: Tokyo Drift but returned in the third film of the franchise to reprise the role of O'Connor. With Diesel gone, Walker led the movie with Tyrese Gibson's Roman Pearce, who aids O'Conner's undercover mission to catch the drug lord Carter Verone. 
Fast Five (2011)
Fast Five gives us more backstory for O'Conner. Walker gives us a glimpse of his character's insecurities, switching from being a confident action hero to a vulnerable product of childhood abuse. This is the movie where Walker's character starts taking a backseat to that of Diesel. However, before being slowly phased out, we get to see the emotional journey of O'Conner that leads to finding out that his partner and Toretto's sister Mia (played by Jordana Brewster) is pregnant. 
Furious 7 (2015)
After focusing on his life as a father, O'Conner in the seventh Fast and Furious film makes his final franchise appearance. The movie had O'Conner returning in a more central role. However, the plot had to be heavily reworked due to Walker's death during the production of the film. Released posthumously, the movie had Walker's brothers stepping in as body doubles in some scenes. The film gives us the opportunity to bid an emotional farewell to Walker as O'Conner.
Fast & Furious 6 (2013)
O'Conner went from being the lead character in The Fast and the Furious to just an afterthought in Fast & Furious 6. He was missing from a large part of the story, with Diesel's Toretto and Dwayne Johnson's Luke Hobbs sharing the lion's share of the action. With the two big men on screen, Walker's presence was kept to a minimum and reduced to only being worried about rescuing Mia.