Palak Muchhal singing a dream
Ik Mulaqat's Palak Muchhal traces her journey from Indore to Mumbai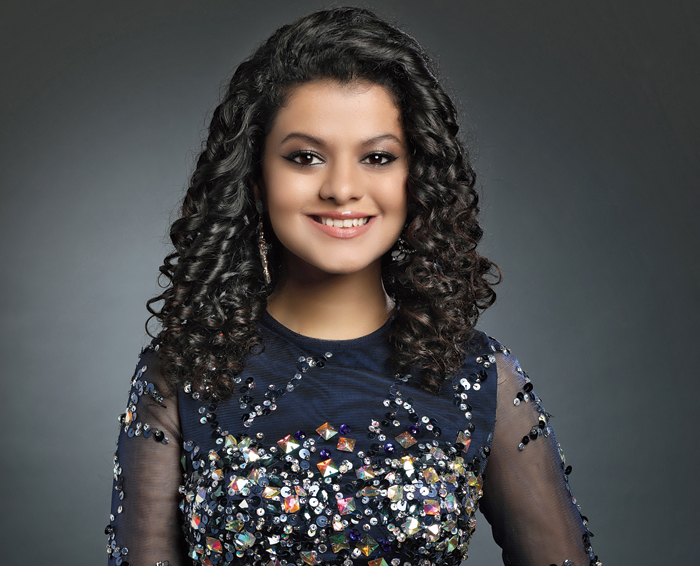 Playback singer Palak Muchhal is at present on a "Dream run"
Sourced by the author
---
Published 23.09.19, 03:44 PM
|
---
Playback singer Palak Muchhal is at present on a "Dream run." Her latest Ik Mulaqaat from Dream Girl is breaking the Internet with over 30 million views on YouTube.
Known for her hits in Ek Tha Tiger, Aashiqui 2, Kick, Action Jackson, Prem Ratan Dhan Payo, M.S. Dhoni: The Untold Story, and Kaabil, Palak has tested all tunes. From a tender age, Palak has been a part of Bollywood and beyond with her associations with some of the most reputable music companies and agencies.
The Telegraph gets the 27-year-old singer talking on her past, present and future.
Ik Mulaqaat has become the new love anthem. How does it feel?
It feels great to receive so much love for Ik Mulaqaat. It's such a satisfying feeling for an artiste if you have touched a million hearts.
You have been part of a melodious journey since a very young age. How was the journey?
The journey has been like a dream. I truly feel blessed to sing so many songs with such amazing people.
Could you please map your journey from Indore to Mumbai?
I decided to become a playback singer at the age of four. Coming to Mumbai was always the plan. I used to visit Mumbai every month to learn classical music. When I tuned 14, my guruji said 'now Palak's voice is getting matured' so it was a great time to shift to Mumbai. Then I came to Mumbai without knowing anybody and was completely prepared for the struggle that might have followed. But I was so lucky that the first person I met in Mumbai was Salman Khan. There was no looking back.
At what age did you start singing?
I started at the age of two-and-a-half-years. It was a family function in Indore and everybody was doing something on a dais. I come from a Marwari family, with no connection to music. So I told my mother I wanted to go on stage and do something. She thought I would recite a poem. I went up on the stage and sang 'Chal ri sajni ab kya soche'. This came as a surprise to my entire family. But my mother took it very seriously and got me trained in classical music.
Did Jumme Ki Raat (from Kick) make major contributions to your career?
Definitely. Jumme Ki Raat was a different experience for me. I never experienced that genre before. When I was called by Himesh Reshammiya to sing it, I asked him 'do you really want me to sing this song?' The song required lot of energy and he said I want you to break all conventions. Later I got to know there was another version to be sung by Salman. And then he sang the song with me. So it was definitely the cherry on the cake.
What was life changing — Aashiqui 2 or Kick?
Both were very important projects. But I would say Aashiqui 2 got me recognition in the industry.
Who are your inspirations?
It has to be Lata Mangeshkarji. She is the saakshaat roop of Maa Saraswati. I also think highly of Mother Teresa and my mother.
Very few people know you had entered Guinness World Records and Limca Book of Records for achievements in social work? What drove you towards that at such an early age?
I have been singing for heart patients since I was seven years old. Whenever we perform in concerts the whole amount goes for the surgery of heart patients. Philanthropy was a part of my character since I was a kid. People's smiles inspire me to work harder. It started with the Kargil War. I raised money for the Kargil soldiers. After that a heart patient came to me and I performed for him on the road. That was just an initiative but I never thought that would become a mission of my life. Now I have 421 kids on my waiting list and so far 991 kids have been operated upon.
What are your next numbers?
I have an amazing line-up this year as well as the next. My next number comes up in the next 10 days.
What's your word of encouragement for people taking up music as a career?
Be honest to yourself, sincere and focused. Don't come to Mumbai unprepared. Brush up on your skills. Also it's a very unconventional advice but I would want every aspirant to have a career option so that if singing doesn't work, you have a plan B.