Outrage over Sati comment in Netflix's Polar
New release stirs social media uproar over tone-deaf dialogue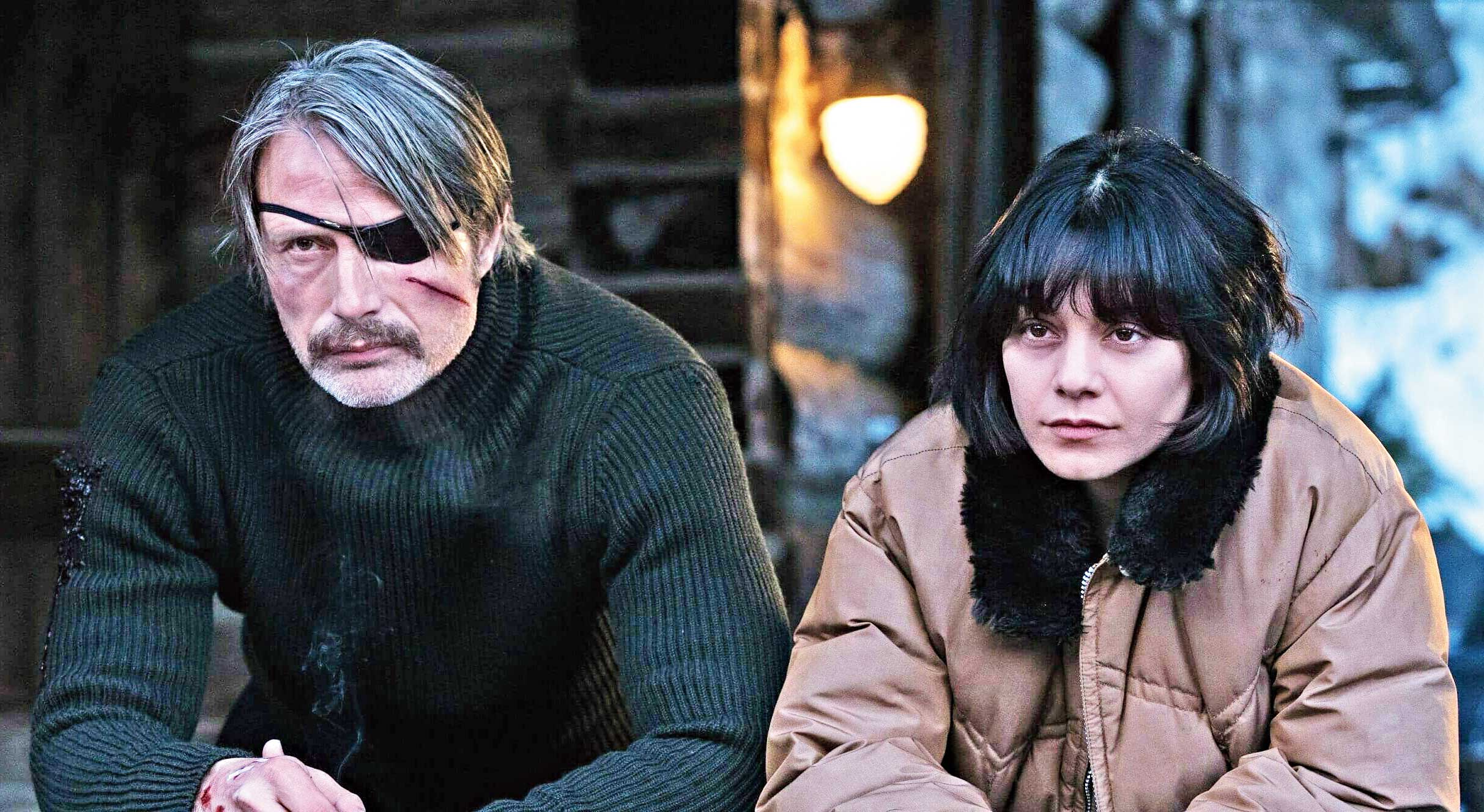 Mads Mikkelsen (left) and co-star Vanessa Hudgens in a scene from Polar
A still from the film Polar
---
Published 28.01.19, 06:44 PM
|
---
Director Jonas Åkerlund's film Polar, which released on Friday on streaming service Netflix, has run into controversy in India over an allusion to the practice of Sati.
The film was already facing flak from Netflix users calling it sadist, hyper-violent and shallow.
Polar is a film on the world's top assassin, Duncan Vizla, a.k.a. The Black Kaiser (played by Mads Mikkelsen), who is on the verge of retirement when his former employer marks him a liability to the firm. Against his will, he finds himself back in the game going head to head with an army of younger and ruthless killers who will stop at nothing to have him silenced.
In a particular scene, Vizla is interacting with children, one of whom asks him how they bury people in India. "They burn them. And if the man dies first, they'll burn the wife as well. Alive," the assassin says. Twitter erupted over the line, seen as another manifestation of the West's tone-deafness on Indian culture.
The Telegraph sent an email to Netflix on the issue. We have not received a reply yet.
Much of the outrage on Twitter was directed at Netflix India. 
@NetflixIndia SATI pratha was abolished in India in 1829 and you still think a wife is burnt along with the dead husband. Stop screening POLAR. SHAME

— Askthepankass (@Askthepankass1) January 28, 2019
Patiently waits for a day when Hollywood studios stop depicting #India with Sitar in background and overdressed people at some desi party..@NetflixIndia did you hear the lone phrase about India in #Polar.. @netflix Misinforming the already misinformed?

— Apurv Sandilya (@apurvsandilya) January 27, 2019
Critics' reviews of Polar have been brutal. The Guardian said: "Polar is the latest entry to this sparsely populated subgenre but belongs definitively at the bottom of any roundup list."