Netflix's next Indian original, Selection Day, is based on Aravind Adiga's book
Selection Day is about a 14-year-old and his brother who are groomed by a father obsessed with cricketing greatness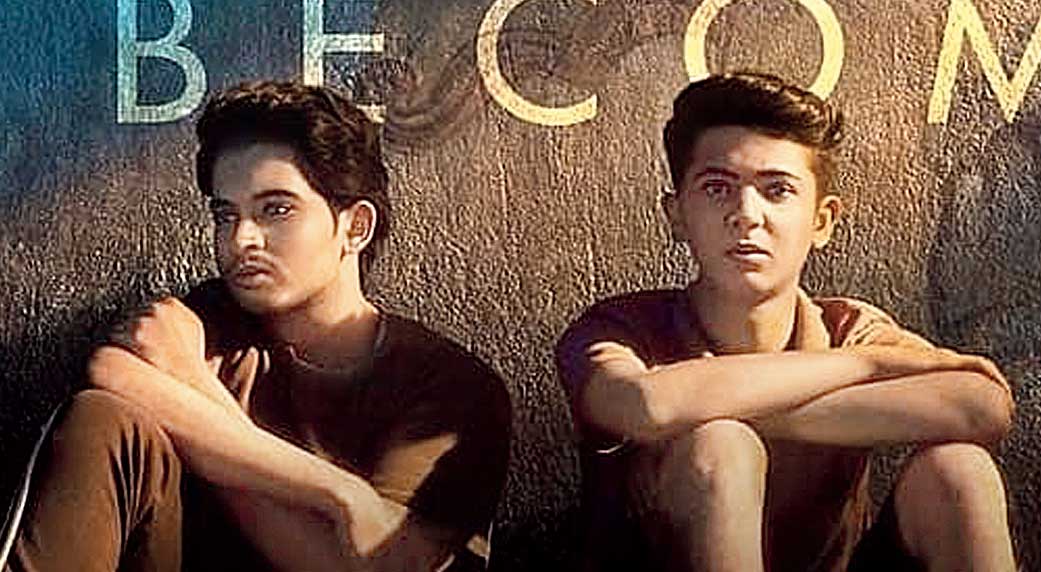 ---
---
After the success of Sacred Games and Ghoul, Netflix's new Indian original, Selection Day, drops on December 28. Based on Aravind Adiga's bestseller of the same name, the drama about cricket revolves around 14-year-old Manju (played by Mohammad Samad) and his older brother Radha (Yash Dholye) who are groomed by their obsessive father (Rajesh Tailang) with an eye on cricketing greatness. Hollywood filmmaker Anand Tucker's Seven Stories and Anil Kapoor Film and Communication Network are producing the series, which also stars Mahesh Manjrekar and Ratna Pathak Shah. The coming-of-age tale has been adapted for screen by actor-writer Marston Bloom and directed by Indian-born British director Udayan Prasad. We chatted with Anand, Udayan and Marston during Netflix's See What's Next Asia at the Marina Bay Sands in Singapore.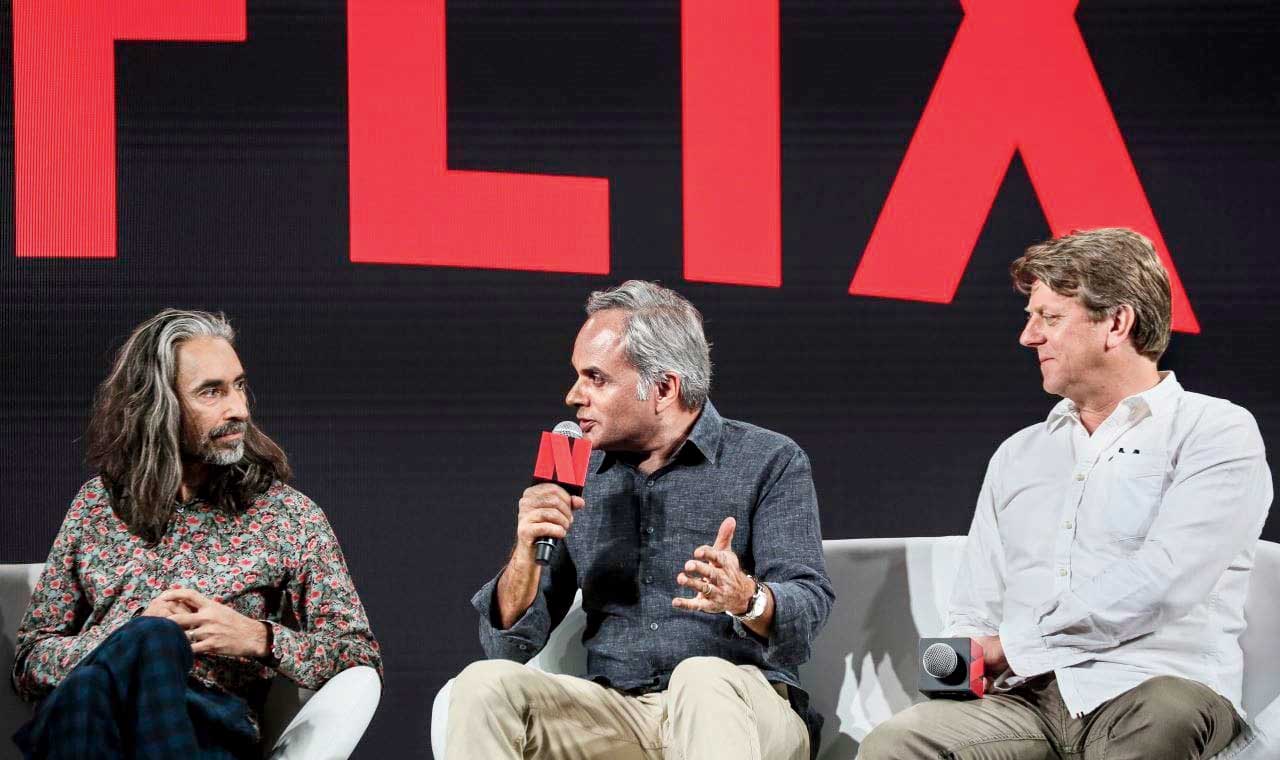 Did you spend time in Mumbai to get a vibe of the place?
Udayan Prasad: I've been coming off and on to Bombay for years. Every time I come, I have to rediscover the city, it's changing so fast, particularly in the last 20-25 years. My cousin used to live in Andheri, and this time we drove through and I had no idea I was in Andheri. It was like a different city. And while that's happening throughout the world, it's happening really fast in India everywhere. I know Delhi better, but it changes every time I go there. I could have come and researched but it's not just about the geography and the place; it's about the people and that's what the story is.
It's about a child on the cusp of adulthood, an adolescent who knows what he would love to do but isn't allowed to. And he's unfortunately cursed in that he's brilliant at something he doesn't like to do. That's the story, that's what he has to do and all the other characters are obstacles or allies and somehow he needs to negotiate this new world that he's plunged into. It's like anyone going to Mumbai, and that's an adventure.
Marston Bloom: Familiarity can close your eyes sometimes. I'm a Londoner and I've never been to the Tower of London, which is ridiculous because it's this gorgeous place, but I've also stopped noticing things. And while I'm familiar with the Slumdog version, I'm not familiar with the kinds of lives other people lead. The Slumdog version is what's presented to the outside world all the time, where everyone's a victim and people are terribly poor, whereas modern India has a lot more to say. Maybe this was a way of capturing it for me.
Anand Tucker: What was really wonderful is that it showed Mumbai for what it is. There's a character who comes from south Mumbai — from a rich, wealthy Gujarati family who lives in a big, fancy house and you get to see that. You get to see his investment banker girlfriend. And every character speaks the way they would. Their conversations are in English, because that's how they would speak. And then there's a coach who's Maharashtrian and he's living near Shivaji Park... he and his wife speak in Marathi. You see middle-class Mumbai for what it really is, and then you see these kids who come from a village and their village home is better than the chawl they move into; for them that's a huge shock. So, it was wonderful to show India in a way where it's closer to what it's like.
How did you figure out the nuances of language with Marathi and Hindi?
Anand: What's great was Marston had the dialogue in English and he wrote everything down, and the key was to find the closest interpretation of that dialogue in Hindi or Marathi. And we would have long phone calls, and there were times where we struggled because there aren't any literal translations for certain things.
Udayan: There's the documentary truth of exactly what we were saying, and then there's the poetry of a writer's vision, and what you're trying to do is balance those things. So, you keep Marston right through and I mean that there's a rhythm and structure to the language that is important to hold on to, and yet you have to find that to marry with the specificity of the dialogue.
Marston: I love the Hinglish, but it was also about finding which moments are in English, which are in Hindi and which are in whatever else; the Hinglish though I loved, it was just gorgeous.
Udayan: Over the years, since I first went to England, the way the language has changed — you use much more English now than ever before. In Delhi, I walked around Lodhi Gardens thinking there's something seriously wrong here. People were picnicking, I was in Delhi and everyone was talking in English. But it's really interesting. That's what we have to capture now, about capturing contemporary, metropolitan India. The moment you leave the big cities and go into the villages, everything's different. We live schizophrenic lives in India.
In the book, the father is quite obsessive. How have you treated it — has it been toned down or amplified?
Anand: The trouble with the book is that it's massively internal. In the book, the boy Manju has this lovely thing where he loves tasting things and he licks things. It's a beautiful thing in the book, but on the screen that would look so weird. So, you have to find ways of amplifying aspects of the father's personality, like he's a worrier.
Udayan: The obsessive father is very angry and difficult in the book but he has been toned down, to humanise him.
Anand: I think we all know those dads. When I watched a lot of Indian films, I saw that dad quite a lot, that character who's trying to force people to do something. It seems like a very familiar storyline. So, it became really key to get a gorgeous actor in getting us compassion for this man, and understanding. It's difficult being his son but as an outsider you can understand what's driving him, and his fears and anxieties. And we're not all good and not all bad and sometimes we do bad things for a good reason.
Marston: He's dedicated his whole life towards rearing his two boys to be the no. 1 and no. 2 best batsmen in the world. Even though it's nuts and awful for the boys, it's glorious to see. For him, it's tilting at the windmills of the entire establishment that's set against him and he's a small man, but he will not be defeated, and there's a beauty in that. His sons pay a price for that.
The book has an obvious LGBT angle. How conscious were you about that when adapting the book?
Marston: I was lucky that the book was brought to me, but that was certainly one of the angles that became very evident straightaway. For me that's quite a familiar story, but for some it could be very new. I think of Manju as someone who'll rather just be in a corner with nobody looking at him, and someone trying to kiss him would be the most terrifying thing in the world. That's why I fell in love with the character; you have to coax him out of his corner. There was an opportunity to explore that but felt it was better served elsewhere, in other stories. We didn't want to overload this one.
Udayan: The show is about a lot of things. What we didn't want was for that to become the thing that defined the show. Dickensian has been used a lot but the show is a way of looking at many strands of what makes a life, and who you are is not just defined by your sexuality. You're many, many things — you're a friend, a son, a cricketer, writer, student or whatever you might be. The show is trying to see how particular pressures on this particular life play out and how it's going to give him the choices or not, to see what he will become.
Marston: He's someone who's terrified by the whole concept of sexuality and it might make for an interesting place to go in subsequent seasons.
With Sacred Games as well, the show explored half the book. With this one, did you know for a fact that there would be a second season?
Udayan: We knew where we were going. When we started talking about what we're going to do, we were already talking about what Season 2 would be. We do finish the story of the book in Season 1, but we've set ourselves up and there are threads that Marston has set running nicely in Season 1. We know where to pick up Manju and co. in a few months' time and follow their next round of adventures.