Mumtaz Sorcar on her new Bollywood sports film
'I am playing an internationally acclaimed cricketer, who has a style of her own'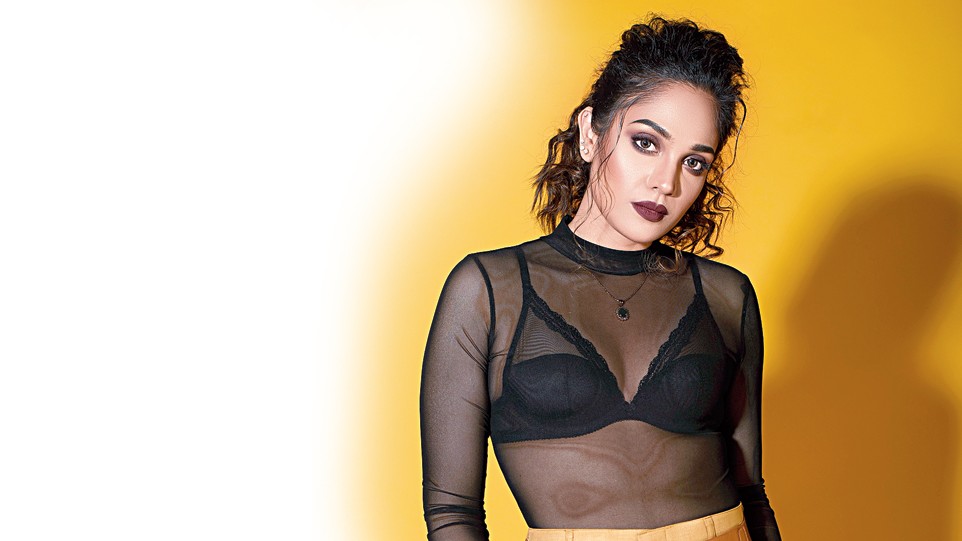 ---
---
She was a keen sportsperson from a very young age, holding a record in shot-put at the school level. Then she learnt boxing for many years. She went on to play a boxer in her Bolly debut Saala Khadoos. On the sets, she would practise with professional boxers! And now, Mumtaz Sorcar is deep in research work and training to play a cricketer in a Bolly sports film. She is also looking forward to starting her Bengali projects soon. A chat with Mumtaz, magician P.C. Sorcar Jr's youngest daughter...
Some time ago you were busy shooting for a Bollywood film. What can you tell us about the film?
Yes, it is a very special film. Right now, the shoot is off because of the pandemic and the lockdown of course. Once things get better, we'll resume shooting hopefully soon. It is a movie on cricket and I'm super excited about it! I cannot say anything more about it as of now. The character I am playing is super special and I am really proud to be a part of this film and I am extremely excited about it.
Since the film is on cricket... we have to ask you... are you a big cricket fan?!
I have always tried out different kinds of sports, like boxing, tennis, basketball. I was super active in school! I had won quite a few gold medals at YMCA. Cricket was one game that never really grabbed my attention much. It was one game that didn't excite me much, though the whole nation is excited. Now, obviously, I understand the game more. I have played it. I have trained for it. I like the game more right now.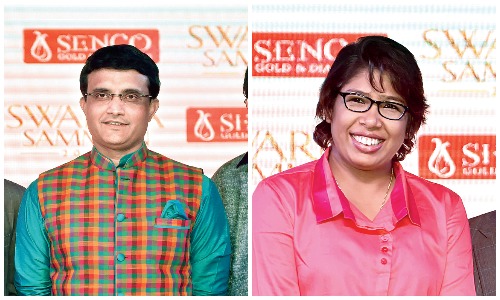 What are your fave cricket memories?
I remember trying the game, back in college. The first time I tried my hand at batting, I hit the ball as if I was playing tennis. I hit it so hard that it was considered a long six. Now, of course, I know the rules, dynamics and technique of cricket.
Have you been to the Eden Gardens to watch a cricket match?
I have been there, long time ago... the Knight Riders were playing for the first time. I was witness to that match. I did enjoy myself but I think I was also busy catching up with people around me more than really watching the match (laughs). Obviously it was really exciting. And to have a stadium filled with people... that whole aura itself is really exciting. I was soaking up on that. At that time I did not understand the game as much. But I loved the ambience and how people were totally into it. I had a really good time.
Do you have friends or members in the family who are cricket geeks? Did you participate in those discussions?
Nobody in my family watches cricket unfortunately! I have friends who are ardent cricket fans, and they get so superstitious about certain matches. They are like, "Oh my god, you cannot switch on the fan, or move from this chair, or blink!"
What was your first reaction when you got the offer to act in the cricket film?
I was super excited but scared also... scared in a good way, since the character I am playing is not easy to play. The pressure of being able to fulfil the arc of that character and to become her was high, so it is pretty challenging. It gave me a few sleepless nights, but I have figured out how to battle that situation. The team, my co-stars, and the director... all are amazing.
How did you start your research work?
I obviously had to start playing the game. And understand the game properly. I play a real-life character, so I had to do heavy duty research on her. I am still doing it. The mannerisms, how she talks, how she plays, she has a unique style... I am picking up on that. It is not easy being the character I am playing. She is amazing.
Did you watch tapes or read books?
I have watched innumerable number of tapes and recordings. A lot was put in. I had to start training immediately, really slog. It is not easy to play cricket. I am playing an internationally acclaimed cricketer, who has a style of her own. It is a big challenge. I had to put in a lot of time and effort to get everything right. I ended up having cuts and bruises and muscle pain... for a while I was in severe pain.
Are you a better bowler or a batsman?
I think I am a better bowler right now. My character is a bowler. A pacer. I have practised bowling more than batting. Personally I like both. Both has its perks.
Are you missing not being on the cricket pitch now?
Definitely. When you start a project, you want to finish it off smoothly. But then we had to stop.
Are you shadow practising at home?
Yes, I am also dream practising! I am doing it all. Sometimes I'll wake up and do the action. That constant anxiety is there, what if I forget what I learnt.
How are you spending lockdown days?
I am finding out different creative ways to keep myself occupied. My mother is making sure that we all are very busy with loads of housework. I am watching a lot of films and doing my homework as an actor. I have received a few more scripts and I am going through those and figuring out those characters as well. The whole family is together... that is something that I have always missed... before the pandemic we were running around here and there. Now, the whole family gets to be together all the time.