Meiyang Chang on hitting roads less travelled amid the pandemic for his new show
That is the name of the four-part show, airing on Tuesday at 7pm on Discovery Channel, which the singer-actor hailing from Dhanbad is hosting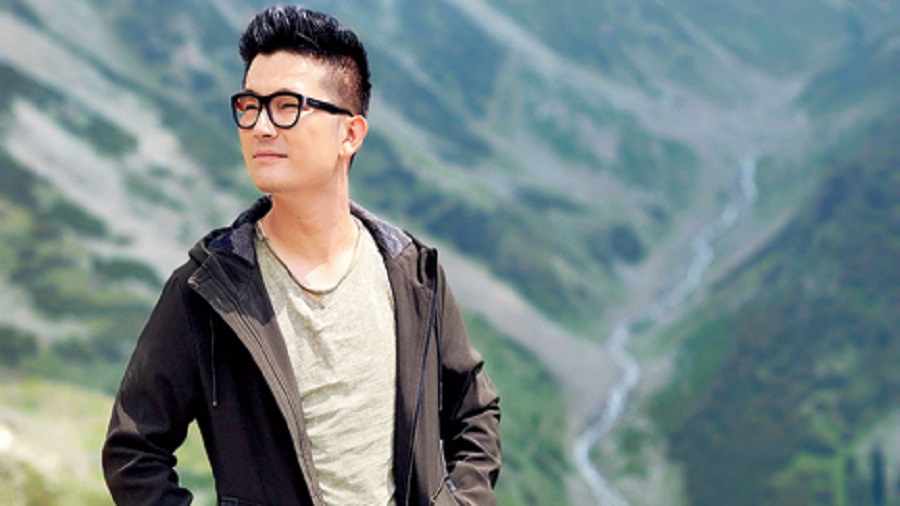 ---
---
Dad reads The Telegraph every day. It's our ghar ka paper," grins Meiyang Chang, at the start of the conversation. He is just back from an exhilarating tour of Goa and Kashmir, where he explored less-trodden sites in remote corners that represent the Lost Essence of India. That is the name of the four-part show, airing on Tuesday at 7pm on Discovery Channel, which the singer-actor hailing from Dhanbad is hosting.

Were you in Mumbai during the lockdown or did you go home?
My naani lives in Bombay so I had to be around in case she needed something. Even my mother was here but she left just before the lockdown. Mujhe bahut farak nahin parha lockdown mein. I was shooting a lot last year — a music video, a web series… It was pretty intense. The first two months I was chilling at home. Finally I found time to do things that had got pushed back — doing more riyaz, reading, writing…. These used to be part of my childhood and my personality.
Everyone who knows me knows that I am my mother's son. But I wrote and performed a moving piece on loving my father too. When the pandemic started, I heard there were racist slurs against anyone who looked Chinese even if they were not. The Indian Chinese community in Calcutta had to come out in protest. I have faced some things in Bombay and so have Northeastern students. That made me write and perform something which I posted on Instagram. That received a lot of response. Many said they would not let others do anything racist henceforth. That was touching. The video changed the minds of some people at least.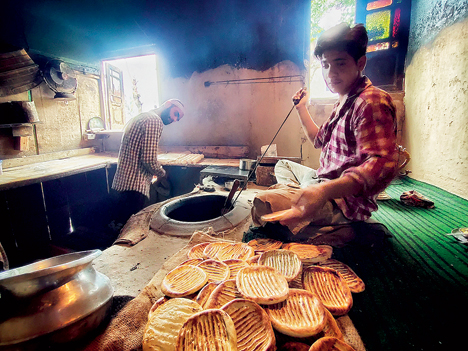 Lost Essence of India must be one of the earliest TV shows to be shot after the lockdown.
Some of my friends had started shooting but they were in studios in Bombay. We were one of the first to step out for a travel show. In Goa, some shooting was already on but they were taking place inside a bio bubble, within a limited area. Ours became an adventure show because we risked so much by going to so many places, though we were shooting with a small crew, keeping all protocol in mind. The stress of sitting at home for so long dissolved. The chance came at the right time.

Is four episodes enough for such a show?
Because of the Covid restrictions, this is as much as we could do. I hope we do more. India has no dearth of beautiful places. There is so much to see. There are tried and tested, recommended places but so many other places are yet to be discovered. Digging out lesser-known places is so exciting. We have done two episodes on Goa. And people tell us: "Hey, you did not go here or there in Goa!" I know it can take months to get to know a place.

Where did you go?
In Goa, we went to Rivona caves, said to be the creation of Buddhist monks in the sixth century. The place has a natural spring, a waterfall inside the Netravali wildlife sanctuary and the backwaters in Cumbarjua village. You think of backwater and you think Kerala, right? (laughs) But Goa has backwaters too. We sampled the Saraswat Brahmin cuisine. You would expect it to be vegetarian but it's not. They catch crabs and fish. In Bombay, we have similar cuisine. But the flavour is different. Their Prawn Curry is something else — very light and yum. You might not get it in restaurants. We had it at someone's home.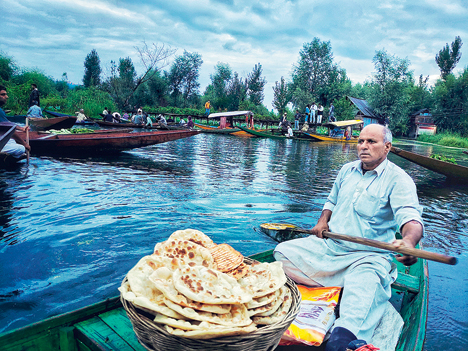 How was Kashmir? You must have gone there before.
Yes, as a child with my parents and also from boarding school when we went trekking to Gulmarg. But it was quite superficial. I had also shot there for a talent show. But I have never experienced Kashmir. Apart from me, the director and three crew members, the rest of our crew was from Srinagar. That made a difference as we got to interact with locals. It was like meeting a culture and understanding the local mindset. That opens your mind to a lot of things. It was much more than a stray chakkar in a shikara. We went to a floating vegetable market in Dal Lake, we went to a beautiful bakery and sampled a bread called girda. Waise toh there are 53 types of bread. But this one was made in a tandoor and is almost like a tandoori roti. We went to see how saffron is processed and packed at Pampore. We went to the apple orchards at Narabal. The cricket fan in me was thrilled to see how Kashmiri willow is turned into bats at Sangam. We went to the Narang ruins. We trekked to a place called Choharnag, which has four huge lakes at a height of 14,000 feet. The base camp is called Margan top and the route is quite risky. We also got invited to wazwan (a multi-course Kashmiri meal) in someone's house. I got to see the preparation also.

Your Facebook page is full of Kashmir pictures!
Yes, the place is picture perfect. In other places, the driver would take you to a spot and say "Yahan picture bana lo". Here wherever you turn every frame is beautiful. The first question friends are asking me is "Is it safe? Is it open for tourists?" I tell them, "Yes, it is. People are beautiful, nazaarein achchhe hai. Khana bahut achchha hai, especially if you are non-vegetarian. We heard Kashmiri folk songs. We sat with them and shared their thoughts. That made it special.

How long were you there?
Eight days. We were in quarantine for a day. Then we shot for four days and then we decided to stay back as it was so beautiful.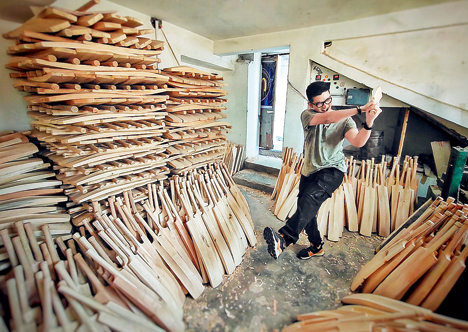 You posted a picture with M.S. Dhoni on August 15. Are you excited about the IPL?
I am very, very excited. It's sad that Dhoni has retired from other forms of cricket. We are state brothers as we are both from Jharkhand. I am so proud of that man. He is so simple, enjoys old songs, always humble... I've met him a couple of times in 2009, when I was hosting IPL in South Africa. I have also shot an ad with him. I love the kind of person he is. In the years between our meetings, he was growing in stature. Yet he was the same humble person whenever we met. I know a lot of other cricketers too. I got a bat from Kashmir but there is no opportunity to play as the grounds are out of access. With IPL, we will get to see some cricketing action. Of course, England has been playing all this while but IPL is a monster. And my biggest motivation will be to see Dhoni. This is the only form where we will get to see him. I will always be in awe of the player that he is, the sharp mind that he is, the humble guy that he is. He will always be my captain.

So there's no point asking which team you would support.
When IPL started, my two teams were Kolkata Knight Riders (KKR) because of my connection with Calcutta and Royal Challengers Bangalore (RCB) because I did my graduation there. But when Dhoni joined Chennai, all my loyalties shifted to Chennai Super Kings.
But otherwise I have a strong affiliation to Calcutta. I have so many Bengali friends in Bombay. This year, many Bengalis have gone back home, Yes, it is a tough time but they are saying finally they are getting to be home when they want to be. The celebrations of course won't be that big but they are getting to be with family during this period. That is Durga Ma's blessing.

Have you been to Calcutta during Durga Puja?
Yes, two years ago. Earlier, I was there superficially, sometimes in transit to Dhanbad. We stayed that year in south Calcutta and also in a hamlet called Dhamua (near Mograhat, South 24-Parganas) where a friend is from. So I got to experience Durga Puja in both the city and the district.