'Male chauvinism and patriarchy afflicts all women'
A candid chat with actor Amala Paul and director Nandini Reddy on their film Meera, part of the anthology Pitta Kathalu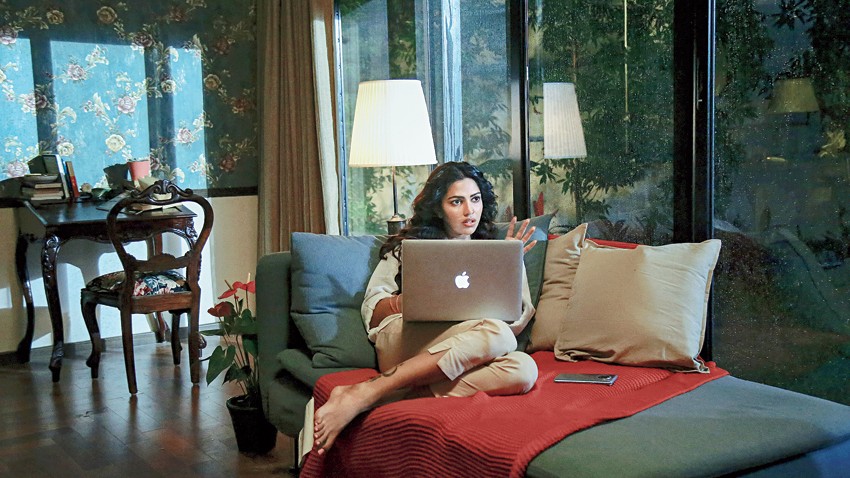 Amala Paul in the film Meera, which is part of the Netflix Telugu anthology Pitta Kathalu
Sourced by the correspondent
---
Published 18.03.21, 11:52 PM
|
---
Netflix's Telugu anthology Pitta Kathalu has come in for praise, with the film Meera — starring south star Amala Paul as a woman stuck in an abusive marriage who turns the tables on her husband at the end — coming in for special praise. We chatted with Amala and the film's director BV Nandini Reddy.
Nandini, what is it that made you want to touch upon the theme of domestic abuse and a woman finally gaining agency, as part of this anthology?
BV Nandini Reddy: We were given the theme of power play in a romantic relationship, which in itself, has a lot of gravitas I felt. This theme can be explored in multiple ways and we were looking at the best possible way wherein we could make it a gripping 39 minutes and make it interesting and layered as well. I spoke to my writer Radhika Anand and we were bouncing off many ideas. And then she told me about this short story she had written based on a story by Guy de Maupassant, and that's where she gave me the general drift of Meera. I immediately felt it was such fertile ground to dive right into and push all the boundaries and see where it goes.
Then we started playing around with the material that we had. I am a big Roald Dahl fan and I told her that I would love it if we could get this terrific twist at the end. We kept throwing ideas back and forth and she did a brilliant job of the screenplay. The result was Meera.
Was it a challenge to keep it in harmony with the rest of the anthology?
Nandini: Once we had the theme in mind, all of us (fellow directors Nag Ashwin, Tharun Bhascker and Sankalp Reddy) went our ways and explored what we had. We didn't have any further discussions. Then Tharun, me and Sankalp got together — Nagi (Nag Ashwin) wasn't part of the group at that point — and we bounced off what we had on paper because we didn't want to overlap. We knew all our stories were different, and anyway the theme of women power was binding all the stories together.
Amala, this is a story that most women would resonate with. Was that one of the major reasons you wanted to do Meera?
Amala Paul: The fact that it had a purpose. What I look for in a script is that is it engaging and inspiring. Meera had all these elements. And the fact that it's for a platform like Netflix. So I didn't have to think twice, I just went ahead.
I have grown up seeing such domestic inequality towards women just because she is the wife. Male chauvinism and patriarchy afflicts all women, on some level. I felt that I had made the right choice and that a lot of women will be able to resonate with her. The fact is that we don't see this happening only in the lower middle-class strata.
I have had experiences from my own life and I have seen it happen to others. Like for instance, the fact that my aunt was making more money than her husband and so she had to be constantly on her guard and pamper his ego. I have seen so many of these instances and so it became easier to play a woman who is subjugated by her husband at every step.
It's quite a disturbing watch, given the abusive interplay between the couple. Amala, was there any particular moment that was tougher to pull off than the rest?
Amala: When I get a scene, I always look at how I can use my imagination, how much I can bring in from my memory.... So I get really excited. Meera has a marital rape scene, which I haven't done on screen before. The kind of shame she has to go through, the fact that she is treated like a lesser being, when I was doing that as an actor, I could emote so much. There is a cocktail of emotions on her face — shame, disgust, the pressure of succumbing — and I always get excited when I get scenes that really challenge me.
This is a woman's story told by a woman. Does that make it any different from say if a man had directed Meera?
Nandini: It is taken for granted that women will understand women's emotions better. Whether you are able to tell it effectively on screen will depend on your craft as a film-maker, irrespective of gender. We are more privy to it because we have more women friends and more women relatives who will confide in you, but there are many men who are as empathetic as well. They have their eyes and ears open and they do observe the nuances from their mothers, their sisters and girlfriends and wives. And if they grow up to be storytellers, then they do an equally brilliant job. So while there are certain things that you especially pick up as a woman, I think by and large, it requires empathy as a human being and then it boils down to your technique as a film-maker.
Amala: I agree with what Nandini has said, and I think there is much more scope to explore the psychology and emotional aspect of a woman when it's handled by a female director. I think we get to see a lot more variety on screen.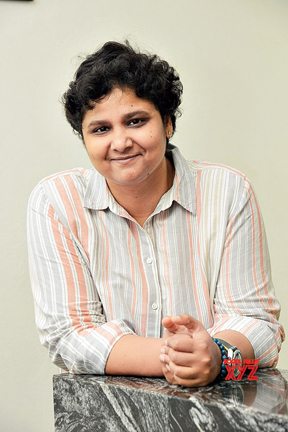 What will it take for more women's stories to be told on screen?
Nandini: I think OTT has definitely created a huge space for that. Commercial cinema is very male-centric, the box-office game is very male-centric... let's not even have a discussion about that. That's the truth, whether we like it or not. And however big the female star, the male stars are considered to be the bigger draw at the box office and that's what is drawing the money in.
OTT, on the other hand, has made content the king. People choose to watch OTT in their leisure time... the patience and attitude with which you watch it is completely different, as opposed to a theatre where you need to spend time, money and effort.
Because content has come to the fore, a lot of strong women-centric stories are now finding space. There are some beautiful and complex stories which earlier didn't have a ground where they could be told. OTT has given a platform for unusual stories. One of the most brilliant stories I have seen in recent times was The Great Indian Kitchen. I was watching it and I was like, 'Damn, why didn't I ever think of telling this story?' It's every woman's story in India and everyone would resonate with it, and it has nothing to do with class or creed. You show it to your maid or a professor, they will all get it. It's such a universal story and it's told by a man (Jeo Baby), so there you go! (Laughs) It came on an OTT platform (Neestream) and it's caught on like fire across the country. It's like the Bahubali of the OTT platform.
And because of OTT, language is no longer a boundary...
Nandini: Pan-India films happened after Bahubali and a lot of films from south India are dubbed into Hindi and shown on TV. On OTT, a lot of films made in so many parts of the country pop up on your OTT screen. Content is being lapped up like crazy. There's not enough of great stories around. So people are saying, 'Okay, let's watch Telugu, Tamil, Bengali, Malayalam....'
Amala: The reach has become huge. I have my friends texting and asking me, 'Hey, I watched this Malayalam film that is great, please suggest more'. So the comfort factor of being able to sit at home and watch in your own space and time is giving the opportunity to film-makers and actors to explore more stories.
Theatrically, there is box-office pressure and the pressure of the censor board. To do a heroine-centric film and get the crowd to the theatres is a lot of pressure on film-makers and they succumb to it and do something more commercial. OTT has given them that scope to explore their potential.
Taking off from that, is there anything you watched recently in any other language that left an impact on you?
Nandini: Kumbalangi Nights (in Malayalam) made me go 'wow'. Then Jallikattu. I have been watching a lot of brilliant Malayalam cinema, which makes me want to go into a cocoon and hide as a film-maker (laughs). And then I go and watch some crappy stuff to feel better!
Amala: I haven't been watching too much stuff. I am from Kerala, so I have watched all the recent Malayalam movies.