Malaal: A sweet but tepid love story
This is an un-Bhansali film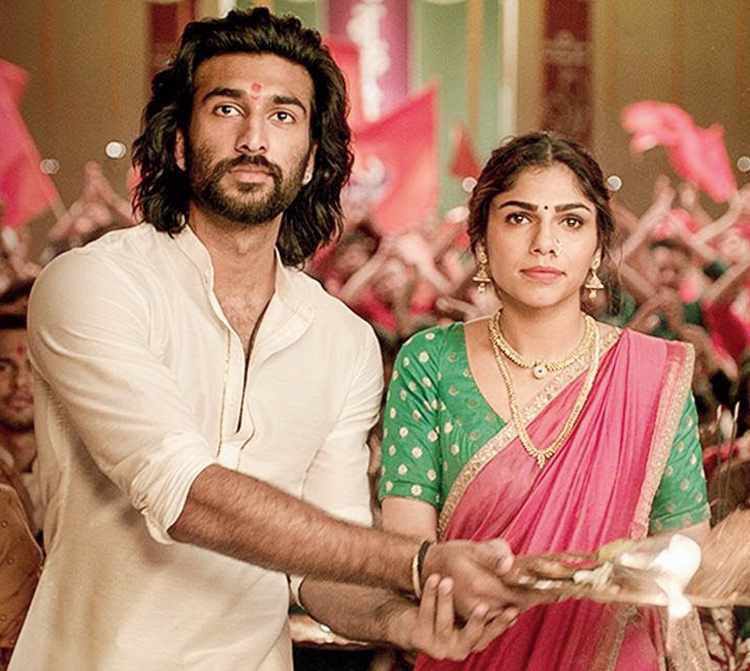 ---
---
What's worse than a bad film? A boring film. By the time you walk out of the movie theatre, chances are you will remember very little of Malaal. That doesn't mean the film is unwatchable. But the love story that makes up the core of Malaal is so tepid, and often so trite, that nothing else about the film — and there is very little else, to be honest — is enough to stay with you.
Malaal — meaning 'regret' — has the template of the typical Bollywood love story. Girl and boy fall in love, but parental pressure and social construct act as impediments. There is none of the larger-than-life scale or sweeping narrative that one associates with a Sanjay Leela Bhansali production. The newcomers who make up the central leads are star kids — Sharmin Segal is Bhansali's niece and Meezaan Jaffry is actor Jaaved Jaaferi's son — but refreshingly, their introduction scenes are free of slo-mo close-ups or deafening drum roll. In fact, Malaal — directed by debutant Mangesh Hadawale with Bhansali doing screenplay-writing duties — is the most un-Bhansali film from the auteur's stable. Which is both a good thing and a bad thing.
Most of the action in Malaal's 136-minute running time takes place in a Mumbai chawl. Shiva (Meezaan) is the chawl's quintessential bad boy, spending days indulging in street fights and whiling away nights guzzling alcohol with his equally worthless pals. Shiva's lack of drive partly comes from a father who constantly criticises him and his quick-fix way to make an easy buck is to carry out petty crimes — including terrorising the locality's non-Marathi residents and forcing them out — at the behest of the local politician. The first hour has the young man at loggerheads with the chawl's new resident Astha (Sharmin) whose family is compelled to shift into their humble tenement after they fall on hard times. Shiva has a change of heart and quickly falls in love with Astha. But to the world, they are a mismatched pair and the romance hits several roadblocks before limping to a sad end.
In the age of Tinder and Twitter, commitment-free relationships and quick-fire break-ups, the love story in Malaal is sweet and innocent. The film is set in 1998 — we are never really told why — and Hadawale builds up that time and space well, relying on several nostalgic hooks, from Sachin Tendulkar batting on TV to Dil's Mujhe neend na aaye playing on radio to posters of Titanic splashed in front of single-screen cinemas. Unfortunately, the storytelling is just as dated. Which isn't a surprise given that Malaal isn't an original. A remake of the 2004 Tamil film 7G Rainbow Colony, the film has been made in several languages — including the Bangla film Prem Amaar in 2009.
In the absence of a subplot and without any real conflict in its narrative, Malaal needed to be at least 20 minutes shorter. Many scenes — especially that of the couple in their initial days of courtship — play out on a loop and the love story becomes a bit of a slog. There is a heart-rending twist at the tail, but that isn't enough to rescue the film. With its single-minded focus on the leads, Malaal doesn't give any of its supporting players any scope, thus making the film one-dimensional in its storytelling.
The saving grace is that both Meezaan and Sharmin are naturals in front of the camera and the film benefits from the easy chemistry that they share. Meezaan, in particular, has arresting screen presence and is a talented mover 'n' shaker like his dad, though his dance skills are showcased at the cost of an unnecessary item number being forced into the plot. But in Bollywood, where a fresh face arrives almost every Friday, it will take much more than what Meezaan does in Malaal for the young man to dance into our hearts.