Lydian's magic fingers
Lydian Nadhaswaram is only 13 but the winner of The World's Best can already namecheck A.R. Rahman and Ellen DeGeneres as well-wishers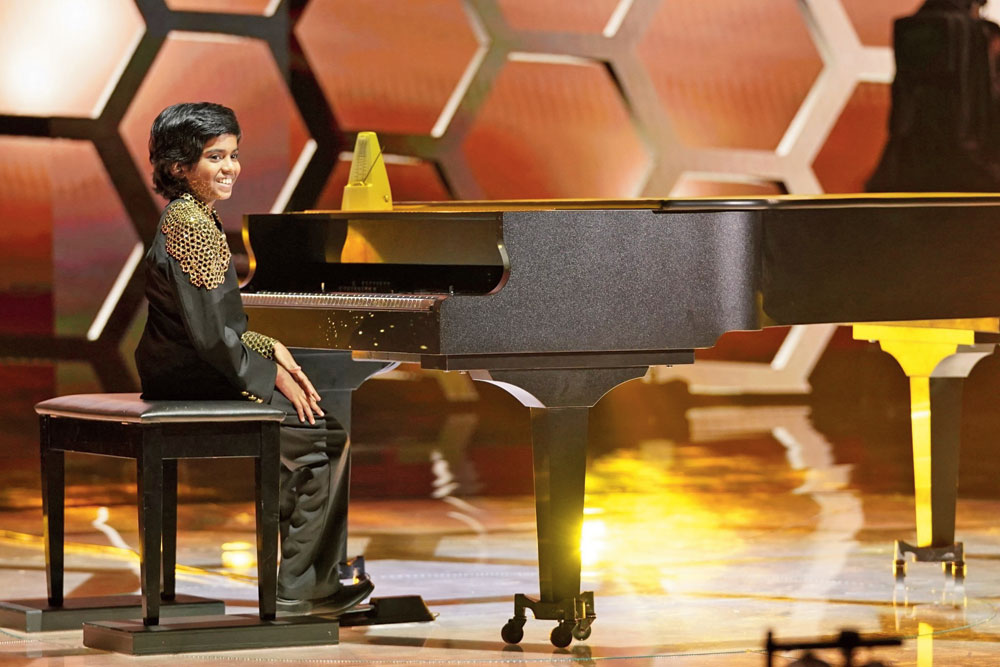 ---
---
He is only 13 years old but Lydian Nadhaswaram has already achieved more than he's wished for. Winning this season's The World's Best (a talent show on CBS), the piano wizard now has projects lined up with A.R. Rahman and he also plans to compose movie scores. The Chennai boy, who was taught to play the piano by his father Varshan Satish, also has had an opportunity to be on The Ellen DeGeneres Show. The Telegraph recently caught up with the young prodigy at ITC Royal Bengal.
Congratulations on your The World's Best win. What's keeping you busy?
I've been giving a lot of interviews and people call me from abroad. But while winning, I felt sad for my opponents because they were getting eliminated even tough they were super talented.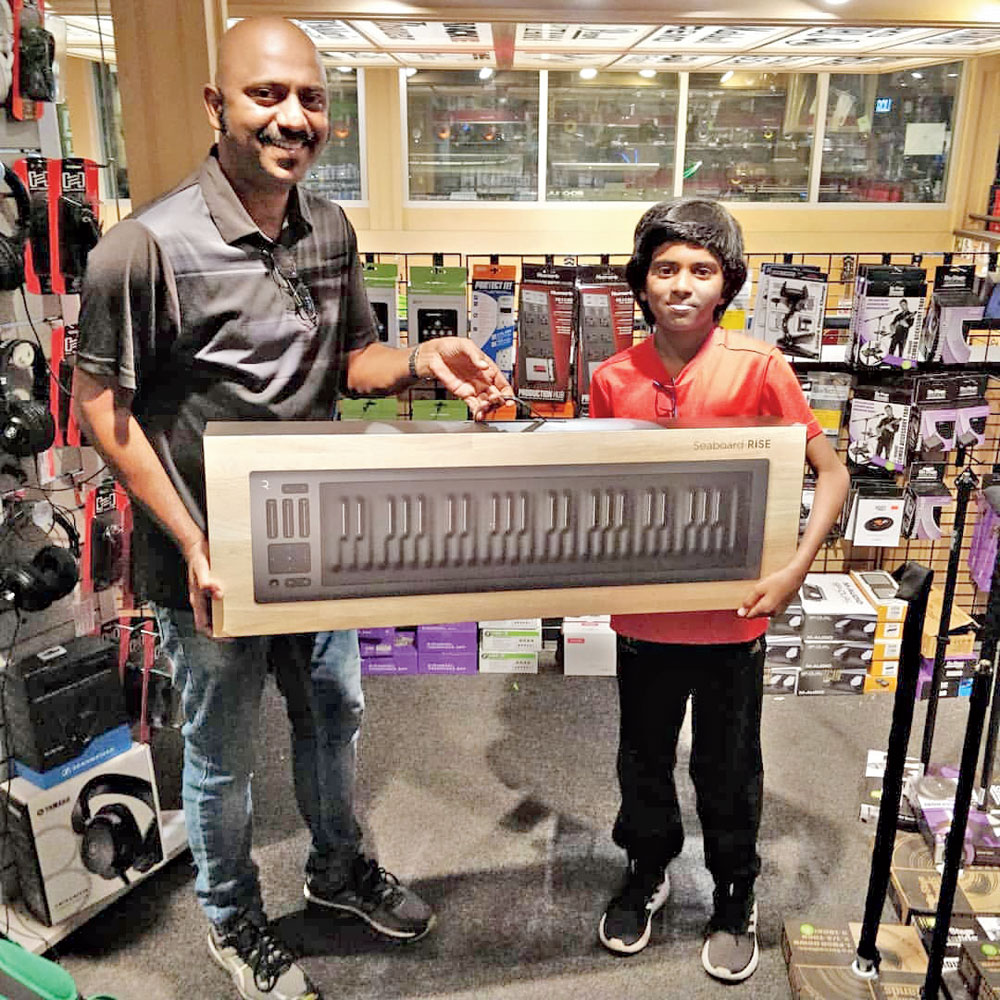 You won a million dollars. What's the first thing you're going to do with it or already have done with it?!
I haven't done anything with it yet. I don't have plans to use it. Maybe I'll just hand it over to my father. He knows how to use it properly (laughs).
Which judge was the toughest to crack — Drew Barrymore, RuPaul or Faith Hill?
All of them. There was actually more than the three of them… around 50 judges from around the world. I gave my best and the rest was up to the judges. All I can say is that practise helped me to win.
You can play Mozart's compositions blindfolded. How do you know where the keys are while playing at a rapid pace?
I just imagine the piano and concentrate on the range of keys. For example, playing the drums (blindfolded) is easier because of its range and you'll hit something no matter where you hit. But on the piano, the keys are small. So it has to be accurate. It's tough but I can do it (smiles). If I make a mistake, I'll keep practising.
You were on the Ellen DeGeneres Show and she tweeted "Lydian is only 13 years old, and he can play Mozart blindfolded. I'm 61 and I can't spell Mozart blindfolded. #WorldsBest." It's not everyday this happens....
It was exciting and I was so happy. My father had been trying to send me to talk shows for three years… he was also in touch with the producers who works for Ellen and other talk shows. So there is this producer who spoke about The World's Best competition and asked me to take part. After winning, she called me for Ellen. Ellen was really fun and she rules the whole place (laughs). I was happy being with her and she was so sweet to me.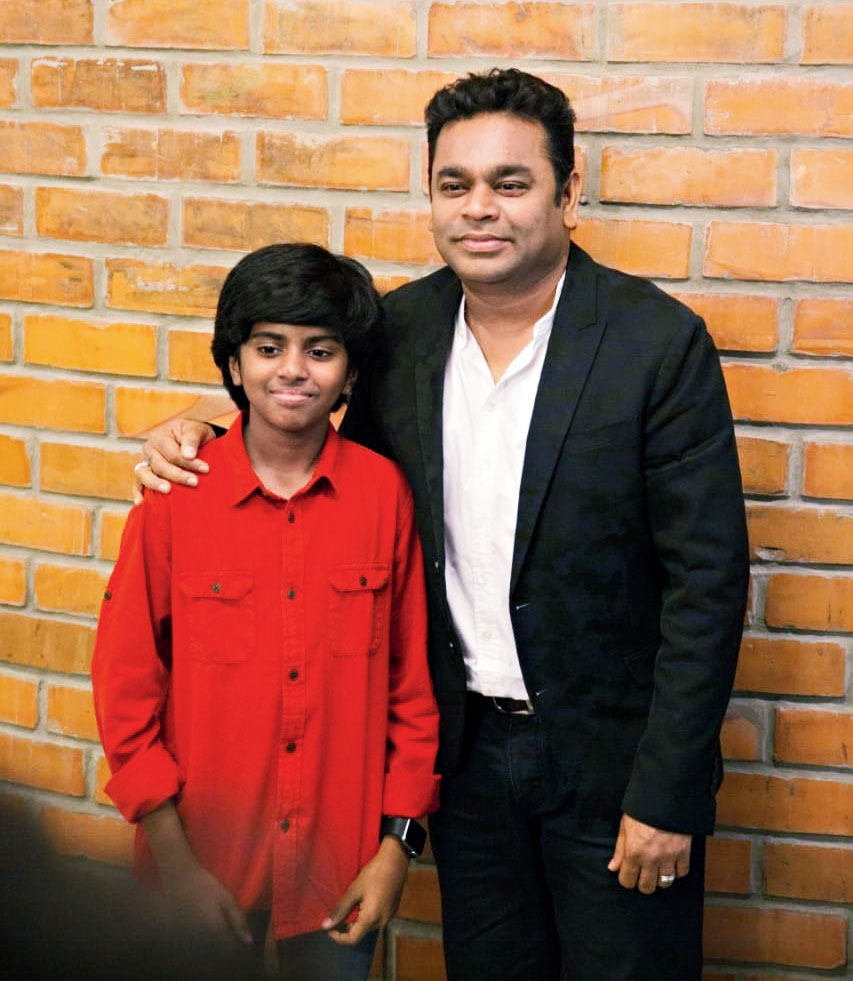 You spent four years at A.R. Rahman's KM Music Conservatory and he has been around you for Ted Talks in Mumbai. What is the bond the two of you share?
After Ellen, Rahman uncle mailed my father saying that he was in Los Angeles and he knew that we were in LA. "Please come home," he wrote. So we went to his home, he took me to a piano showroom and he introduced me to many people. He took me to a virtual reality theatre as well, so we enjoyed all the gaming. He also gifted me a Roli synthesiser, which is the next generation of keyboards… he told me to keep it and play it well. I also played for his show for Amazon Prime... it's called Harmony with A. R. Rahman.
So you picked up drumming at age two and then switched to the piano after being inspired by your father Varshan Satish, a music director in the Tamil film industry, and your sister Amirthavarshini, who plays the piano and the flute.
I just liked the sound of the piano. I still play the drums, so I wanted to learn all the instruments and I wanted to know about them all.
How did you get into Western classical?
In piano, majority of the pieces are Western classical compositions. So playing the piano means playing tough pieces. I also play jazz and other genres as well.
We heard you're going to compose music for South Indian actor Mohanlal Viswanathan's Barroz? How are the compositions coming along?
Oh ya! So it is not entirely confirmed yet, so far it's 95 per cent confirmed. I'm not really sure about it as my father is handling it.
What about solo releases. Do we see any albums or singles in the future?
I started work on my album recently, so it should release soon. I don't have a title for the album yet, I've just named the songs and I'm composing them one by one. Collaborations… well, maybe in the future. Now I play with my sister. She plays the flute and I play the piano.
Do you get to be around your sister?
I do, I play games with my sister. Bingo, writing games and board games. I also have a lot of friends from the music world; they are spread across the globe and I am also constantly in touch with them.
You told A.R. Rahman that you wanted to play Moonlight Sonata under the moon!
I've always wanted to do something different and the Moonlight Sonata was very tough to pick up, it was a challenging piece, which is why I chose it. In 2023 SpaceX founder Elon Musk and Japanese billionaire Yusaku Maezawa are taking eight artistes to the moon. I wish to be one of them.
You're inspired by Chinese pianist Lang Lang. What do you love most about his music?
I really admire the way he plays. He plays each piece with feelings.