Luka Chuppi producer Dinesh Vijan has 10 films on the floors
He reveals why he put his money on Luka Chuppi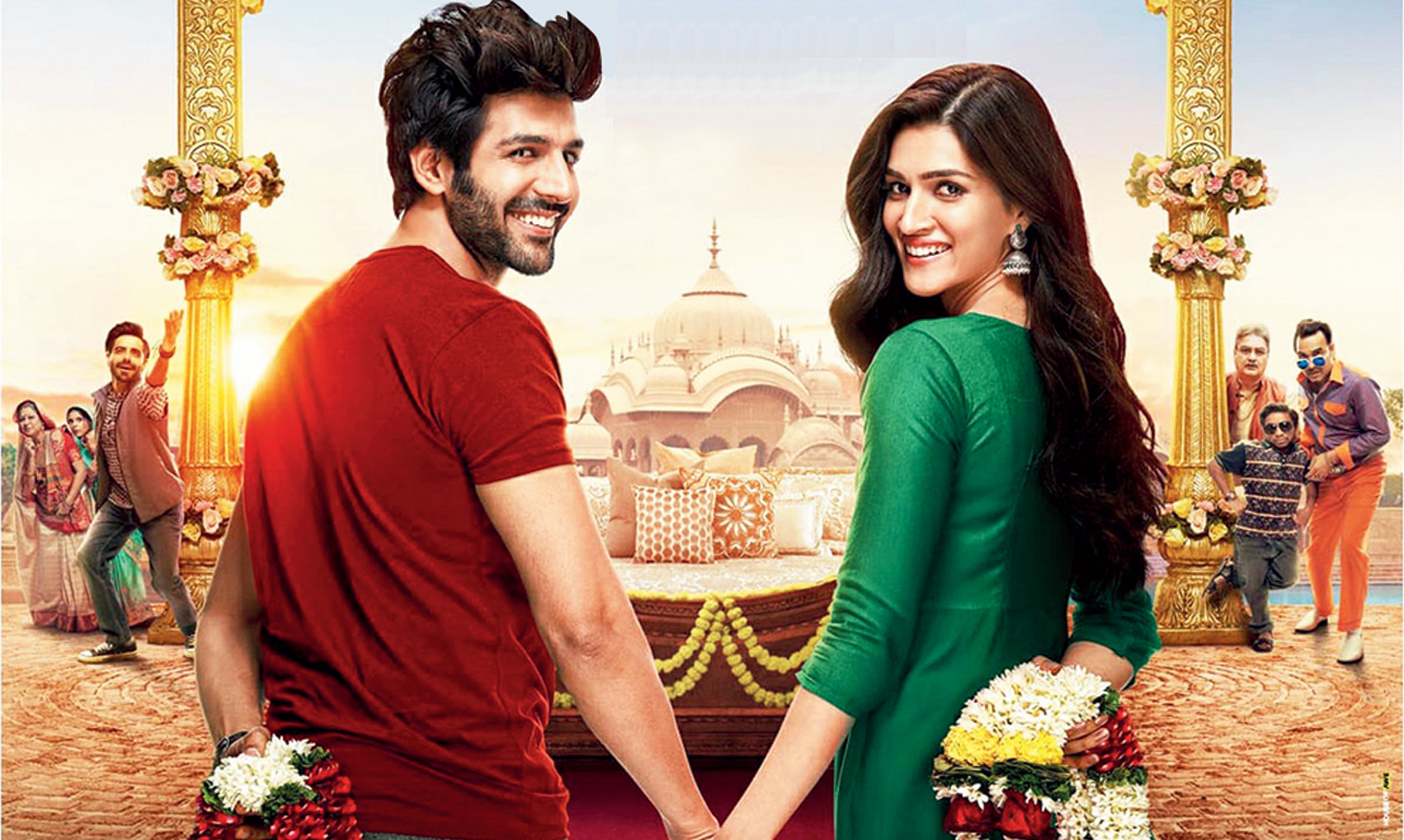 ---
Published 03.03.19, 01:27 PM
|
---
Having scored big with last year's sleeper hit Stree, producer Dinesh Vijan is bullish about the movies his production house Maddock Films is producing currently. The banner that launched with Deepika Padukone and Saif Ali Khan's Cocktail in 2012 has 10 films in production that includes a biopic on Arun Khetrapal, the youngest Indian army officer to have been awarded the Param Vir Chakra, sequels to Stree and Hindi Medium and the romcom Luka Chuppi, that's currently playing in cinemas. Over multiple rounds of espressos, Dinesh spoke with t2 recently at Sun 'n' Sand Hotel, in Juhu, Mumbai about the kind of stories he wants to tell, creating cinematic universes and learning from his failures.
What made you want to tell the story of Luka Chuppi?
I'm very fond of Laxman Utekar, the director, but that's not the only reason. It was also Rohan's (Shankar) script. No script had made me laugh so much. It reminded me of the old Hrishikesh Mukherjee films that were clean, funny and had an entire family involved. I felt we had not seen something like that in a while. As a country, we're very involved in each other's lives. Our mothers want to know what we're doing, we really want to know what our neighbours and colleagues are doing, and that's our strength and weakness. In that world, where you have an over-involved family, lying can be very injurious to one's health — that's what Luka Chuppi is about.
I really like the boy's (Guddu, played by Kartik Aaryan) character because he just loves this girl and she's a new-age woman. I really like to have strong girl characters, maybe because I'm very close to my mother and I've grown up in a house with two sisters. The film has its emotion in the right place but it's not emotional... it's funny. I like films like that. With me, it's simple. When I hear a script, I cannot not make that film.
You are not from the film business. Have your reasons for picking a film changed over the years?
Yes and no. I think I keep myself relevant. Not being from the film business helps. When I started, there was a gap between the films I wanted to make and what was working. We tried to bridge that gap while making them. Right now, I feel all the stories I've always wanted to tell are in fashion.
I don't like making films that have a reference point and I don't like repeating ideas. On Thursday evenings, I get insecure when films like Badlapur, Stree or Hindi Medium come out, because there are no reference points and you can't safely say that this will work. There's always the fear whether it'll be accepted because it's ultimately the audience's perspective. (Robert) De Niro said the most important decision is which story to tell.
Two films have been monumental in my life — Agent Vinod and Raabta — because you learn more from your failures than from your successes. Agent Vinod gave me Badlapur, while Raabta gave me Stree in a way. I managed to sell Hindi Medium because the trade was interested in Raabta and look how that turned out! At that point, we were still dependent on outside funding. From Stree, we are doing everything in-house. If the film makes money, we make money but if it doesn't, no one outside loses money.
You tried your hand at direction with Raabta that didn't work but clearly there is a director in you. How involved are you in the films you produce?
I believe my job is to back a director to make his best possible film. I went wrong on my own, but I also didn't have me as a objective producer. As the director, I'll always look at my film and fall in love and wouldn't be objective. That's what I do — if a film is good, Maddock makes it better and it's something we pride ourselves on.
Was Raabta an itch you needed to scratch, or is that something you would go back to?
I would love to direct again but my whole company took a break when I did that. I could only produce one other film then while now, 20 months on, we have 10 films over the next two years. I think I'm an expensive freebie when I'm directing for the company, and I have a responsibility to all the directors who are working on films for Maddock.
I hear there's a plan to create a 'horror-comedy universe'…
Yeah that's something I am very excited about . As Stree was getting ready for release, Mrigh (Mrighdeep Singh Lamba, director) was developing Rooh Afza which is ready to start. This will have Raj (Rajkummar Rao) and Varun (Sharma). We have another team working on another horror-comedy idea which should be ready by the end of the year. In this one, the protagonist is female and the ghost is male. These three universes will exist parallely.
You have 10 films in the works!
Yeah. There's Arjun Patiala, Made in China, Bala with Ayushmann (Khurrana) and Bhumi (Pednekar), Arun Khetrapal's biopic that Sriram's (Raghavan, director) directing. There are sequels to Hindi Medium and Stree and Imtiaz Ali's sequel to Love Aaj Kal.
You mentioned earlier that you don't like to repeat yourself but with sequels you are going back to the same world?
When I see Back To The Future, I love all three films. I loved what (Christopher) Nolan did in the Batman series. The future belongs to sequels. There are two kind of films that have sequels. Some like Stree were written with another film in mind. For the sequel of Hindi Medium, we are going back to the themes of education and aspirations that we explored in the first film. It's taken us over a year-and-a-half to write this second film. While researching the biopic that Sriram is making, we've found four other stories from the army that could be proper films.