Lauren Oliver's bestseller 'Panic' is now a web series
The author is not only adapting it from her book, but also executive-producing it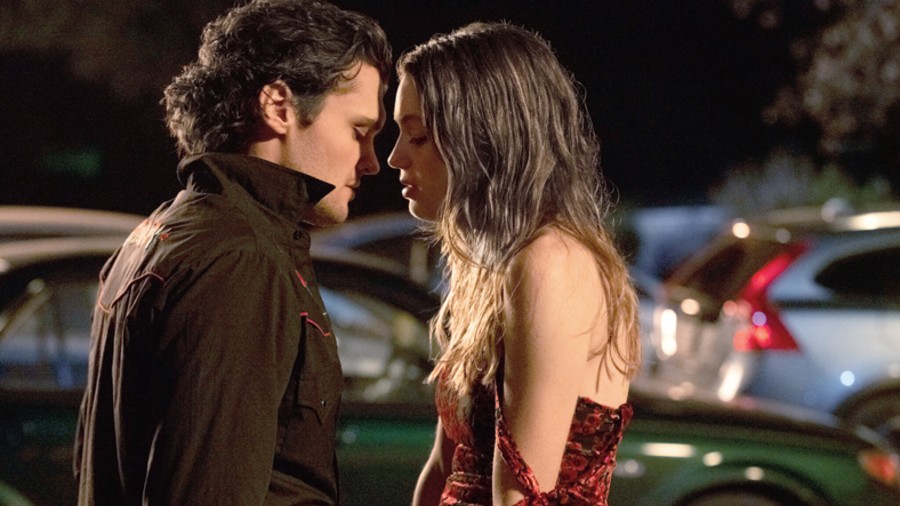 ---
---
Panic, now streaming on Amazon Prime Video, is a 10-part web series in the Young Adult genre that takes place in a small Texas town where every summer, the graduating seniors compete in a series of winner-take-all challenges that could help them break free of their circumstances and leave their small-town life behind. The challenge in the current year, however, comes with higher stakes — the cash prize is larger and so is the risk factor, with the teenaged contestants being forced to dig into their deepest and darkest fears in their thirst to win.
Based on Lauren Oliver's 2014 bestseller of the same name, the series — starring Olivia Welch, Mike Faist, Jessica Sula, Camron Jones, Ray Nicholson, and Enrique Murciano — has the author not only adapting it from her book, but also executive-producing it. Over a late evening phone call, The Telegraph chatted with Lauren Oliver on the decision to adapt Panic into a web series and what fascinates her about the YA genre.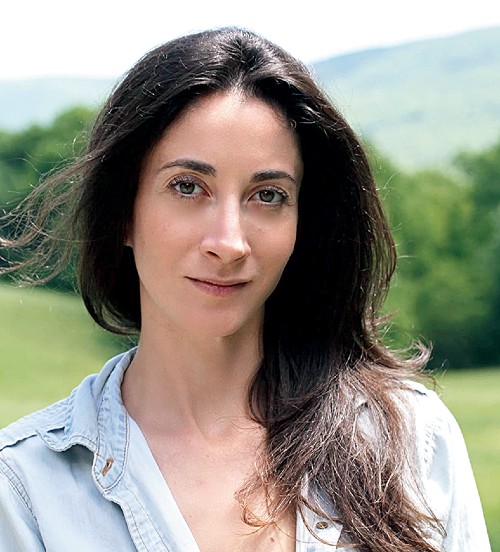 What is it about Panic that made you believe it could be filmed into a web series?
Panic has a very strong narrative, but what I couldn't really explore in depth in the book was the context of this terrible game and how it changes the lives of the people in this small town. There were a lot of character-related questions that I felt were particularly well suited for exploring in a television show.
The book belongs to the Young Adult genre, but its themes of rivalry, revenge, the desire to get away are relatable across generations. Would you agree?
Yes. It's relevant especially in terms of how the characters feel that things have been terribly mismanaged for them and that there is no way out of a current situation. That they can't really trust the adults in the room to help them. I think these are very, very topical issues thematically nowadays, particularly for young people globally.
Across the world, we are seeing a lot of anger, especially among people who have been under-represented by the media and in the world economy. This is a time in which people are beginning to realise that more than ever. And I hope Panic is a show that represents faith and hope to some extent. I do think that some of the underlying tensions and fears and anger that motivates the characters on this show does have a kind of global resonance right now.
It's a distinctly American set-up and has a set of teens playing a dangerous game just for the chance to go to college, but a lot of countries give free education to their young people. Even in the comments to the trailer, I have seen people having arguments about things like capitalism.
What were the biggest challenges of taking Panic from book to screen?
For starters, I didn't know how to do it! (Laughs) I had no idea what I was doing. It's a completely different form, and it's always changing. Once you have an art form that is in the real world — you build the sets, you use actors to play characters — you see it changing. And you, as a writer, are navigating between your imagination and the three-dimensional reality that's unfolding before you. I literally had to learn how to do it. It was thrilling and unlike any writing that I have ever done.
You have been prolific in your writing over the last decade,  churning out a novel almost every year. What is it about the YA genre that fascinates you so much?
I have worked with Young Adults for a large part of my life. It's the age at which we first get to wake up and question some our beliefs, values and the stories that you have inherited from your parents and your peer group. It's a critical time in life and in one's development. People look down on teenagers and their stories (laughs), but they tend to forget that teens, especially in America, organise the majority of street protests. As compared to adults, they are more black and white in their thinking. It's only when you grow up that you realise that your life is not worth risking because all politicians are the same! Teenagers are some kind of denigrated heroes in some sense, and have been so through history. It's for all these reasons that I am attracted to them.
Before I Fall has, of course, been made into a film. And now you have Panic. Which other book of yours do you think has the potential to make it to screen?
I think Before I Fall was made into a beautiful film (2017), which I really love. I would love for Delirium (her second book), which is globally loved, to be made into a film. I have a company where I have many other writers who have a lot of great stories as well. What I am most excited about is doing more and more producing... not only of my own books and stories, but also of other people's.
For you, what's the most incredible thing about the process of writing?
You know what's the most incredible thing for me? It just gets harder every year... I don't know how! One would think it gets easier, but for me it's the opposite. For me, right now, I literally feel like how I felt in first grade! (Laughs)
Talent, of course, has a lot to do with it, but coming from a family of writers, was it always a given that you would gravitate towards writing?
Our parents wanted us to be doctors and lawyers! They were like, 'Get out of this industry, please!' (Laughs) We heard that a lot. They knew how hard it was and that being a writer made very little money. But at the same time, they read poetry at the dinner table, they very much encouraged us to write stories and use our imagination from when we were very young. So it was a bit of a mixed messaging for sure! (Laughs)
Finally, who are the other writers in the YA genre you enjoy reading?
I love Victoria Schwab, who will soon have a show (based on her book First Kill). Andrew Thomas was, of course, one of the first to herald this new era of diversity and change. I love Jenny Han... I have followed her for years. Nicola Yoon is someone who I have always loved. There's Jenny Nelson.... A lot of them are my contemporaries and then there are so many more new rising voices. The Young Adult genre is a really nice place for new writers to enter the market. And we see that happening all the time... young people cutting deals and having bestsellers. That's a really good thing.