Lagaan benchmark for Kabir's tryst with '83
Hollywood remains puzzled about how anyone can make a film about a game in which there may not be a result after 5 days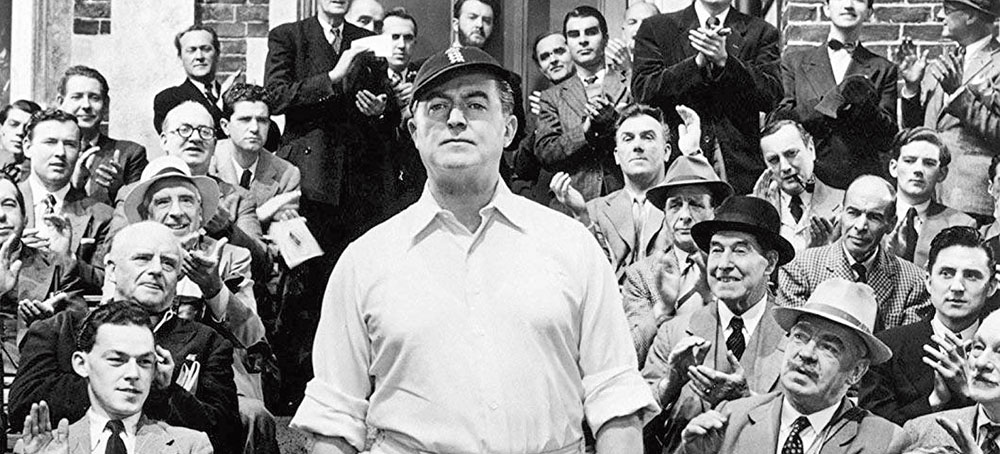 A scene from The Final Test
Source: The movie
---
Published 12.05.19, 08:52 AM
|
---
In an article in the Guardian in 2002, Derek Malcolm, now 86 and the doyen of British film critics, posed a very pertinent question: "Is it possible now to make a good movie about cricket?"
That was, of course, long before the enterprising Kabir Khan came up with the idea of capturing India's World Cup triumph at Lord's in his movie, '83, which he expects to start shooting in England sometime in May.
In any list of great sports movies, Raging Bull and Rocky, both about boxing, and Chariots of Fire, about athletics, are always included. But for some curious reason, even the Brits find it almost impossible to make a good feature film about cricket. Hollywood remains puzzled to this day about how anyone can make a film about a game in which there may not be a result after five days.
Malcolm answered his own question about whether it was possible to make a good movie about cricket.
"I would have doubted it until I saw Lagaan, the Indian Oscar nominee," he wrote. "It did well in France, where they don't even know the rules, despite the good hour that the film takes to show a cricket match in all its detail. Admittedly, it was between downtrodden Indian villagers and their arrogant colonial masters, which helped to concentrate the minds and hearts of those who don't know much about cricket. It also explained the game very carefully by having the villagers learn it from scratch."
Malcolm did refer back to the first serious attempt to make a film about cricket. Made in 1953, it was called The Final Test, a sort of comedy set around leading cricketer Sam Palmer's last appearance for England. He desperately wants his son to be there at The Oval but Reggie has a passion for poetry and instead goes off to meet a leading poet, Alexander Whitehead. But Whitehead, who turns out to be a cricket fan, takes Reggie along to the match in time to see Sam's final innings, and persuades him that there is a kind of poetic beauty to cricket.
"The Final Test had the benefit of being directed by Anthony Asquith, one of our leading filmmakers of the day, and a screenplay by Terence Rattigan, then one of our best writers," noted Malcolm. "It also had brief cameos from such immortals as Len Hutton, Denis Compton, Godfrey Evans, Alec Bedser and Jim Laker. But it didn't have enough to bring in the box office."
Malcolm added: "More often than not, however, even British filmmakers get things hideously wrong. One recent movie, which was so bad that I can't recall its name, had the bowler shouting 'Howzat?' after clean bowling a batsman. Anybody who has ever played the game knows that if a batsman is bowled, there is no need to appeal to the umpire. But, let's admit it, cricket would be a difficult subject on which to base a whole film."
So '83 has to be more than a retelling of the match.
One problem with a film is that even after much coaching, actors look unconvincing when they are shown batting or bowling. This is worth bearing in mind even though Kabir's cast has been trained by the likes of Kapil Dev, Balwinder Sandhu and Yashpal Sharma.
Bodyline, a seven-part TV series made in 1984 by Australia's Network 10, about England's 1932-33 tour of Australia, was widely ridiculed. It was based on England captain Douglas Jardine's tactic of using his fast bowler Harold Larwood (played by Jim Holt) to aim at Donald Bradman's head and body in an attempt to neutralise his phenomenal run-scoring ability. The 8th Nawab of Pataudi (played by Ashok Banthia), fell out with Jardine (Hugo Weaving) over his unsporting strategy and quit the England team. Bradman was portrayed by Gary Sweet.
David Parkinson wrote in the Guardian in 2009 that when Bodyline was first shown by the BBC in 1985, it "drew howls of derision. Private Eye even lampooned the script by suggesting kangaroos and wallabies were visible in the background during Douglas Jardine's public schooldays. But this remains the only fact-based drama ever produced for the big or small screen about the Anglo-Australian cricketing rivalry that dates back to 1861."
Martin Williamson, managing editor of Cricinfo, recalled what The Times had said about Bodyline: "Never has the stuffed shirt and the stiff upper lip been presented in such a melodramatic and therefore unconvincing way.
"And take much of what you see with a pinch of salt. As Bob Wyatt, a survivor of the 1932-33 series, replied when asked what he thought, 'It's absolute rubbish from beginning to end.'"
Kabir will perhaps take heart from the fact that out of all the feature films ever made about cricket, a Bollywood movie — Lagaan — is one of the very few which appears to have made the cut.