Koffee with Karan, Season 6: Highlights and ho-hum
Karan Johar's talk show wraps up this season on Sunday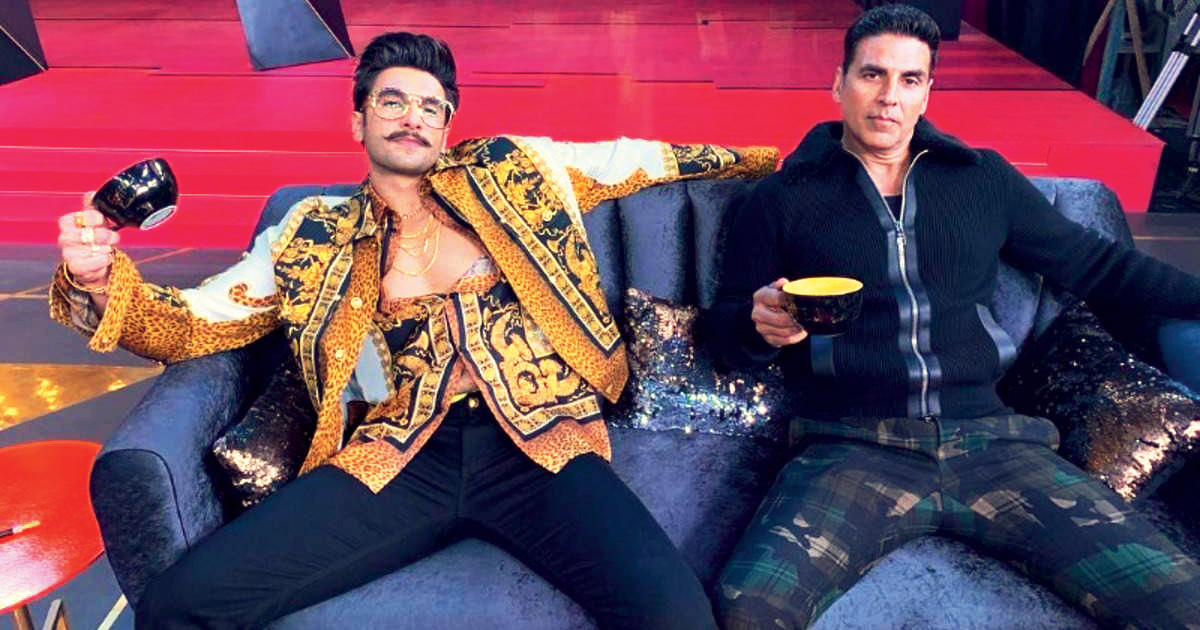 ---
---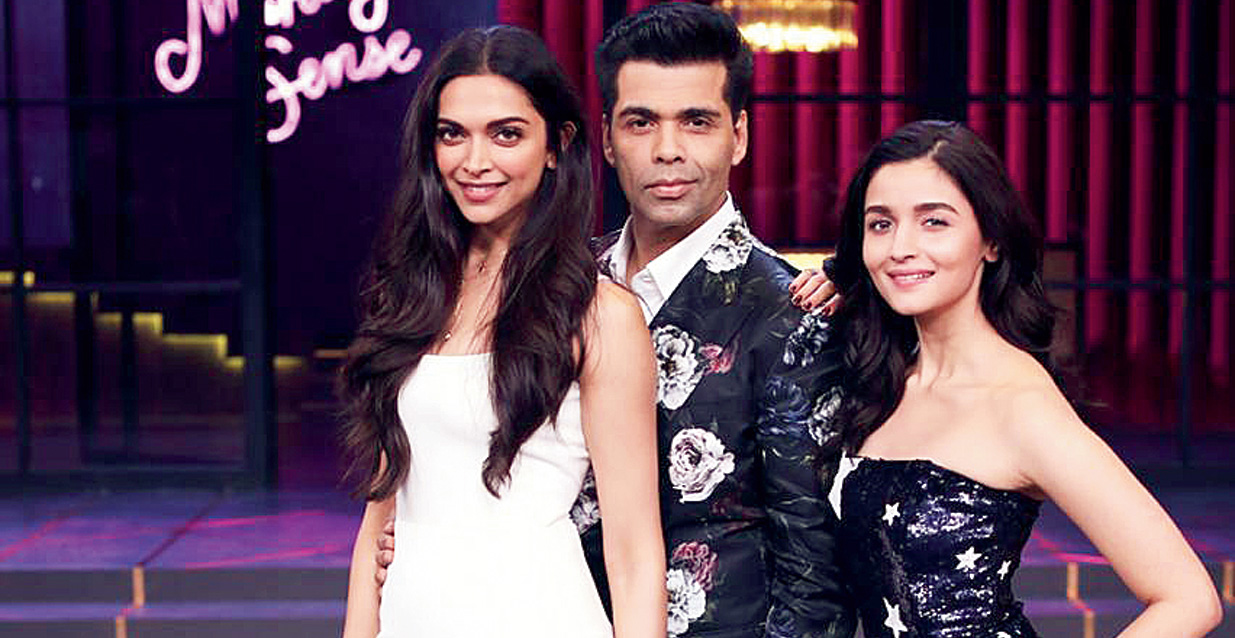 Akshay Kumar and Ranveer Singh
With Ranveer and Akshay on the couch, Episode 2 was bound to be wacky. Ranveer revealed that Akki "won him over for life", swooping in as a guardian angel when a 13-year-old Ranveer was being shooed away from the sets of the Akshay-Raveena Tandon '90s film Keemat. Ranveer's unbridled energy and Akshay's straight-faced humour brought on many laughs.
We loved: Courtesy this episode we now know that host Karan Johar is to be blamed for Ranveer's outlandish wardrobe. The Befikre star revealed that Karan buys some "crazy clothes" for himself but doesn't have the confidence to carry them off and hands them down to Ranveer. Even the ensemble Ranveer wore to the episode was given to him by Karan from his own wardrobe. "I give it to him because who else will wear these clothes?!" deadpanned KJo.
We all know that Ranveer is the life of any party, and Akshay made everyone go LOL when he said that Ranveer refuses to leave a party… any party! "Yeh (Ranveer) kisi ke bhi shaadi mein jaata hai performance karne, he's always the last one to leave! Aadmi ki shaadi khatam ho chuki hai, woh suhaag raat ke liye jaana chahta hai, lekin woh jayega tab tu jayega na! By the time he leaves at 5am, those people are so tired that they don't have the energy to do anything! Iss insaan ke saath rehna... hats off to Deepika!" laughed the Khiladi.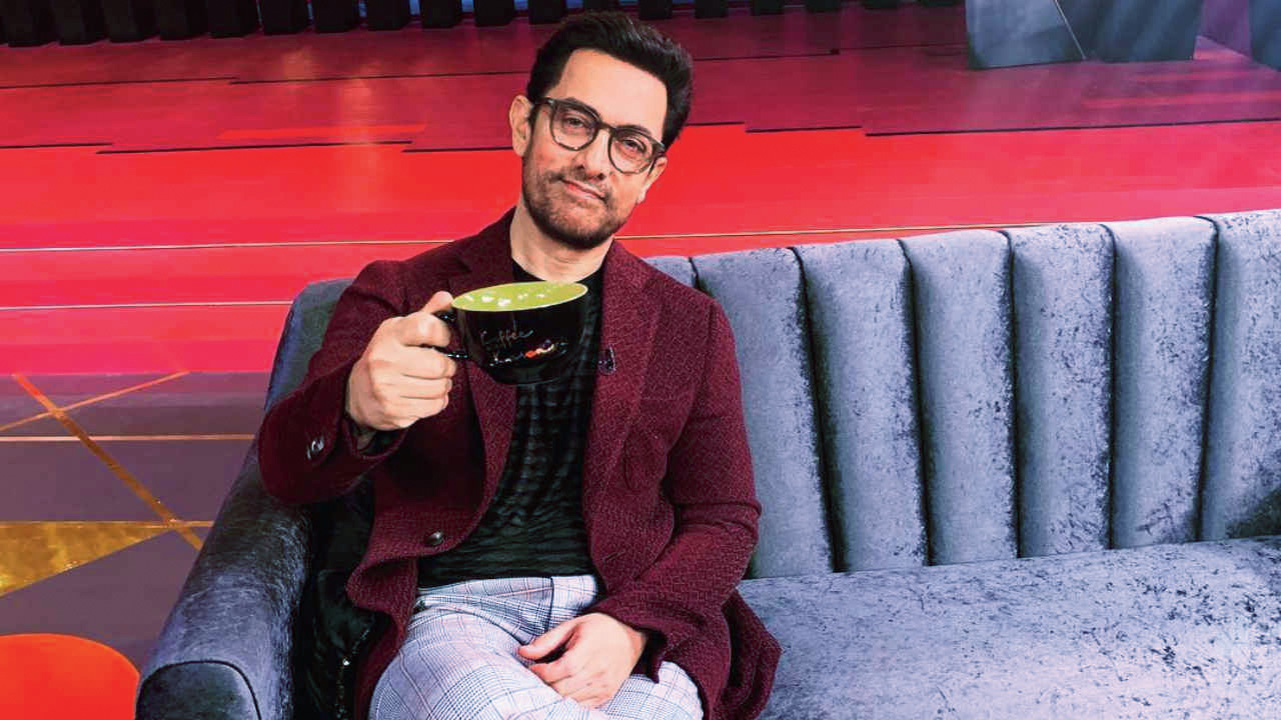 Aamir Khan
The only guest to come solo this season, Aamir won us over with his trademark charm. He also delivered what we believe is the line of the season. When asked who would he push out if he was on a boat with Shah Rukh and Salman and there was place for only one, Aamir quipped: "I would push out Salman… kyunki Bhai (Salman) toh kabhi doobenge nahin!"
We loved: Aamir's anecdote about the time when he was shooting Jo Jeeta Wohi Sikandar in Ooty and Amitabh Bachchan (AK confessed on the show that he was "a huge, huge Bachchan fan") called him on the hotel landline to request him to participate in a concert tour that AB was slated to be on. "I came back to the hotel after shoot and got a message that Mr Bachchan had called me. I thought someone was pulling my leg. In half an hour, he called again and I still thought it was a joke. But then I heard his unmistakable voice at the other end. When he said, 'Hello, my name is Amitabh Bachchan', the phone almost fell from my hand and I kept saying 'Yes sir, yes sir' to everything he said and asked. I think if he had asked me about the weather in Ooty, I would have said, 'Yes sir!'" laughed Aamir. The actor also said that even now he stands up every time Bachchan calls him on the phone!
Deepika Padukone and Alia Bhatt
Deepika and Alia kicked off the season with a lot of sass, on the Sunday that Deepika and Ranveer Singh announced their November wedding date. With the two stunners having Ranbir Kapoor — DP's ex and Alia's current boyfriend — as a common factor, it was but natural that quite a bit of talk would revolve around love, loss and heartbreak. However, the two girls made it a fun episode, giving us a peek into their relatively new but easygoing friendship. (Alia gave us #FriendshipGoals with: "If I could sit and talk with DP for one whole night, I would probably tell her everything about my life").
We loved: "It only gets better. The relationship that we share is what I value the most. I don't think it could be in a better place," was how Deepika reacted when asked about her equation with Ranbir today. To which Alia added, "We are all in a very happy and content place at the moment. There's no awkwardness between us at all!"
When asked what she loves, hates and tolerates about beau Ranveer, DP said, "I love him for his emotional capabilities… he's extremely expressive... he cries and all that. I hate him for his lifestyle patterns and I tolerate his fashion sense!"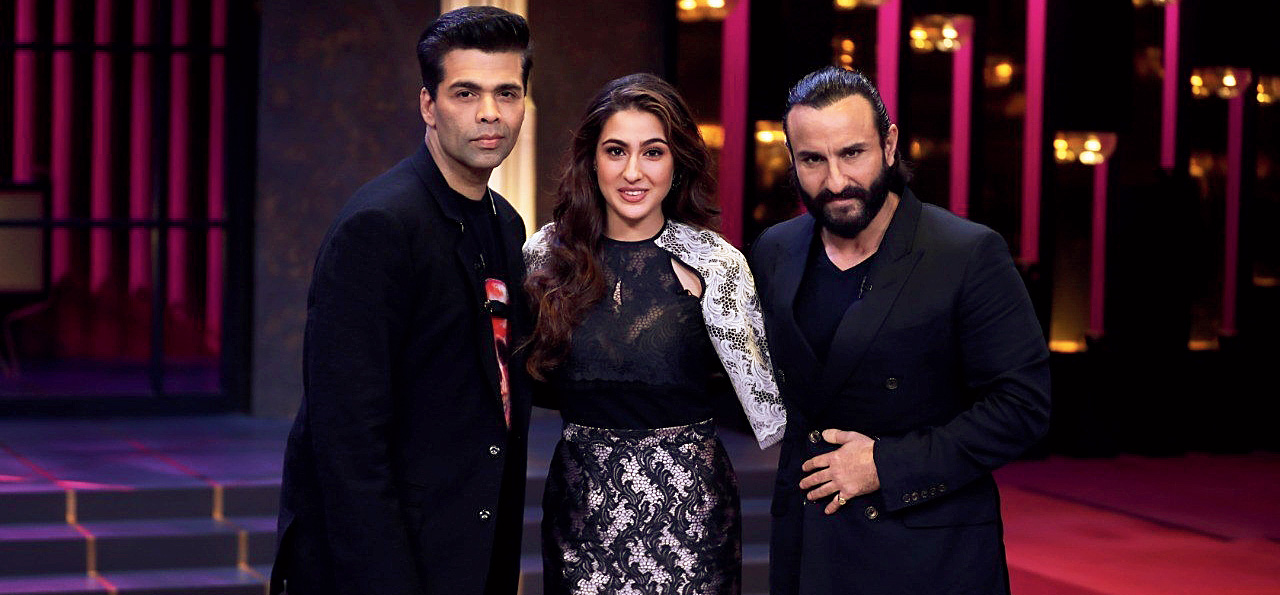 Saif Ali Khan and Sara Ali Khan
This was the big winner of Season 6, mostly courtesy Sara's — who made her debut late last year — confident walk and articulate talk and the easy-breezy vibe she shared with dad Saif on the show. The two were a riot, talking about everything from the equation they share to how they "nerd" it out together.
We loved: When asked about the three things he would ask a potential boyfriend of Sara's, Saif said, "Political views, drugs and his views on infidelity."
"What's OOTD?" asked KJo, wanting to test Saif's millennial lingo. Saif, of course, didn't know and when told it translated to "Outfit of the day" the cool nawab shot back, "Thank god I don't know that! Will be a sad day when I do!"
The episode also gave us one of the big reveals of the season — that Sara wants to date Sonu Ke Titu Ki Sweety heartthrob Kartik Aaryan. "I want to marry Ranbir (Kapoor), but I want to date Kartik Aaryan," said Sara, adding she liked Kartik's
"big hair". A few episodes later, Kartik was on the Koffee couch and when asked whether he had gone on a date with Sara yet, the actor blushed and said he would ask Sara out on a date as soon as he "earned enough money", a 'condition' put forward by Saif (of course, with his tongue firmly in his cheek) on the show. And hey, did you notice that Kartik did dial Sara on the show in the newly introduced 'Quiz' round?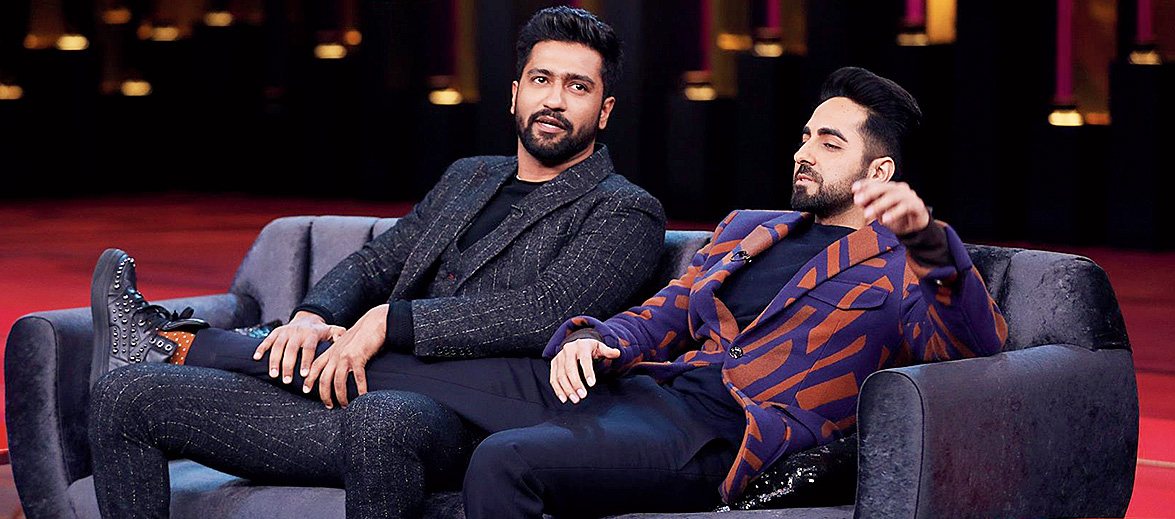 Ayushmann Khurrana and Vicky Kaushal
The Bolly boys who shone the brightest in 2018 livened up the couch with their banter. While breakout star Vicky broke many a heart by revealing that he's dating someone, Ayushmann said that he finds badminton champ P.V. Sindhu "very hot" and that his Andhadhun co-star Tabu is a "common crush" between him and his dad! "Dad and son have fought over a girl for the first time," LOL-ed the Vicky Donor star.
We loved: Did you know that Karan Johar's name on his "janam patri" is Rahul?! It all started when Ayushmann said that his name till age three was Nishant, prompting KJo to confess that his name — till he was 12 days old — was Rahul Kumar Johar!
"So is your name Karan Kumar Johar now?!" asked Ayushmann. When Karan replied in the affirmative, Vicky made everyone go LOL with, "Then you are actually KKJo!"