Jamtara: A cyber crime tale
Director Soumendra Padhi and Actor Amit Sial on the new Netflix series that looks at the world of phishing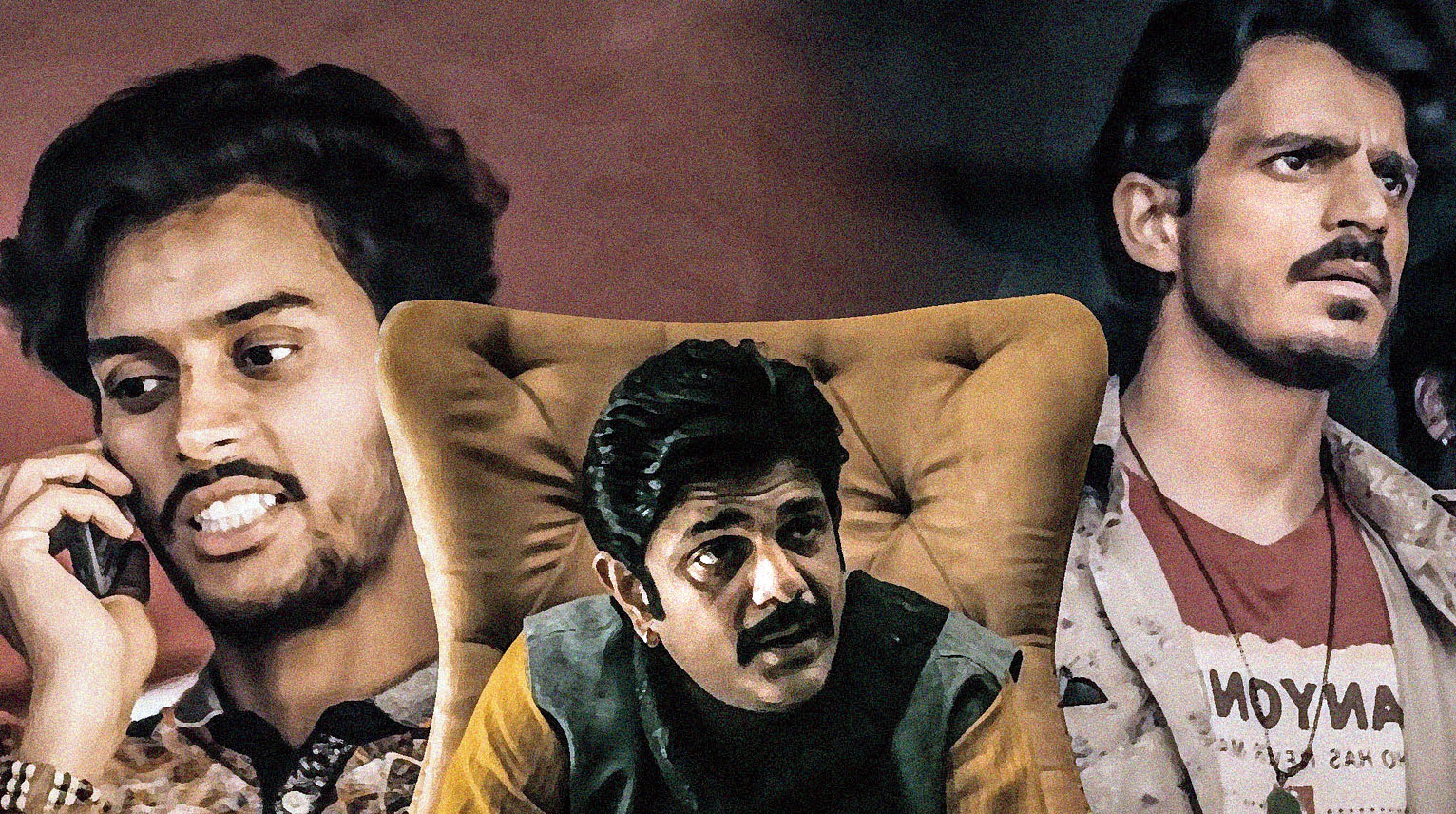 ---
---
Jamtara, a small town in Jharkhand, is the epicentre of cyber crime in the country. Phishing — the practice of fraudulently acquiring people's secret information like passwords and bank details — abounds here, carried out by groups of well-read, sharp school dropouts. Netflix's new series Jamtara — Sabka Number Aayega explores the world of this globally infamous racket.
A t2 chat with the show's National Award-winning director Soumendra Padhi and actor Amit Sial, who plays the antagonist.
What was the genesis of Jamtara and how relevant do you think the theme is in today's world?
Soumendra Padhi: The genesis was a newspaper article that got my writers interested. What was published in that story was very intriguing… how school dropouts are conning tech-savvy city guys. The team visited Jamtara and unearthed a lot more information. That's how the story was written and the characters created.
Phishing is a global issue, and not just a local one. We are very fortunate that we are being able to take a local story to a global platform. I think everyone, at some point in their lives, has received these kind of fraud calls. So everyone across the globe will be able to relate to this story.
What kind of research went into this?
Soumendra: Nishank (Verma, one of the writers of the series) went to Jamtara. He met a lot of people on whom we have modelled many of our characters. I give full credit to the producers and the writing team for spearheading and backing this. My team and I — the DoP (director of photography) and the production designer — along with the local police, would sneak into the town and secretly speak to these people involved in the racket. It was quite an experience (smiles).
Amit, what drew you to your character and how does playing it contribute to you as an actor?
Amit Sial: It was definitely the story... very fresh and an eye-opener. I knew about these scams, but I didn't know that world. As Soumendra said, it's a racket run by school dropouts — well- read, intelligent people. So to come on top of them as a character and control their way of making money, drew me to wanting to play this. Just the simple idea of how do you scam the scammers into believing in you and start working for you? (Laughs)
Anything that you do as an actor comes from within you and also leaves you with something. Every acting job opens up a Pandora's box inside me. The box that this one opened up was that I got to play someone I hadn't played before. In real life, I am not at all the guy that you will get to watch in this series. To understand the heights of villainy that the human heart is capable of was beautiful to explore. I am glad that I got rid of it… it's all come out in the part that I have played.
Given the theme and the milieu, it must not have been an easy series to make…
Soumendra: The challenges posed to the actors were far more than what I faced, given the fact that they had to transition so quickly from one emotion to the next. The shoot was not linear… we shot the climax very early on… and for them to transition emotionally was a big challenge.
Amit: We were trying to achieve something in lesser resources than usual and in lesser amount of time. So there was a lot of hard work that went into every department. It was also something new and just to get that world right was very important, something that we had to do for the show to retain its authenticity. Plus, the dialects, the mannerisms, the art direction, the shooting style… it's an authentic world that we really had to create.
What do you think needs to be done to control phishing in India or is it too deep-rooted a problem for any remedial measures to be effective?
Amit: The government knows about it and so do many of us and I believe that this show will make more people aware of this practice. But we have to understand that this is humans doing things to humans, and it will always go on. Even if you do manage to get rid of phishing, there will be another practice like this that will pop up. This is how the world operates. Technology is such a new tool — probably a few decades old — and it keeps evolving every month. To control the misuse of technology is virtually impossible. This is a cat and mouse game that will carry on.
Soumendra: I think it's an evolving challenge. It can't be wiped out completely, but people can be made more aware. The onus is not just on the government, but also on the people. Any con job involves greed and the breakdown of moral values, and that needs to be examined on a micro level. This is a long-term battle.
Amit: It has to be a continuous process, for sure. Nothing happens in a day.
Soumendra, how much does platforms like Netflix backing local stories like this encourage filmmakers?
Soumendra: Netflix has a presence in 190 countries and it is only through platforms like this that a story in a small kasba in Jharkhand like Jamtara can be taken to Jamaica or Chicago or wherever. It's empowered storytellers and helps in backing us not only artistically, but also in terms of resources. We are lucky to be working in these times where one can tell these stories.