Jamie Alexander speaks about her return as Lady Sif in 'Thor: Love and Thunder'
The movie will see both Jamie Alexander and Natalie Portman return to the Thor franchise since their last appearance in 'Thor: The Dark World'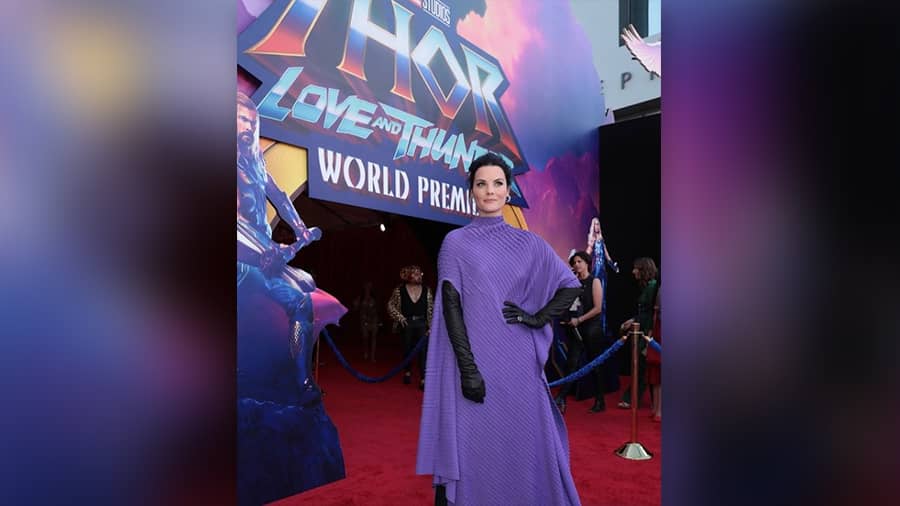 Jamie Alexander at the 'Thor: Love and Thunder' World Premier
@jaimiealexander/Instagram
---
Calcutta
|
Published 27.06.22, 06:07 PM
|
---
There has been a buzz about Thor: Love and Thunder over the weekend since its world premiere on Friday. From the stars stunning the red carpet to the praises heaped on Christian Bale's portrayal of Gorr the God Butcher, the latest Marvel Cinematic Universe has fans and stars talking about it. 
Something that MCU fans have been pleased to see is the return of their favourite actors. While Natalie Portman returning to the Thor franchise has fans excited, the return of Jamie Alexander is no less exciting. 
On the red carpet at the premiere, Alexander, who is reprising the role of the warrior maiden Lady Sif, dropped hints of what is in store for her character. Hosts Erika Ishii and Anthony Carboni interviewed Alexander before the premiere of the movie to get an idea of what her character would be seen doing in the film. Getting right to it, Ishii asked Alexander what her character had been doing in 'New Asgard', the town that the survivors of Asgard built on Earth after their world was destroyed in Thor: Ragnarok. Avoiding spoilers, the actress joked that a Marvel sniper would probably take her out if she revealed what her character had been doing in New Asgard. "There are swords involved guys, you should know this," was the only revelation she shared. 
Carboni addressed that the character of Lady Sif had been seen in the MCU even though she had been absent in the last Thor movie. The character had made an appearance on the Disney+ miniseries Loki where she was seen punishing Loki (Tom Hiddleston) in a time loop for some prank he had pulled. 
Speaking about the funny scene from the series, Alexander revealed that "beating up Loki just came naturally". She shared that during the filming of the scene, she did manage to actually hit Hiddleston but he took "the love tap" in good spirit. 
Talking about any training needed for the reprisal of her role as Lady Sif, the actress dropped a small hint. With a cheeky expression, Alexander shared, "for this instalment, I didn't have to train and you will see why." Alexander said that it was "nostalgic" returning to the Thor team.