"Always wanted to a make a film on truck driver"
Director of 'Soni' Ivan Ayr engages in a candid chat about his latest film 'Milestone' and more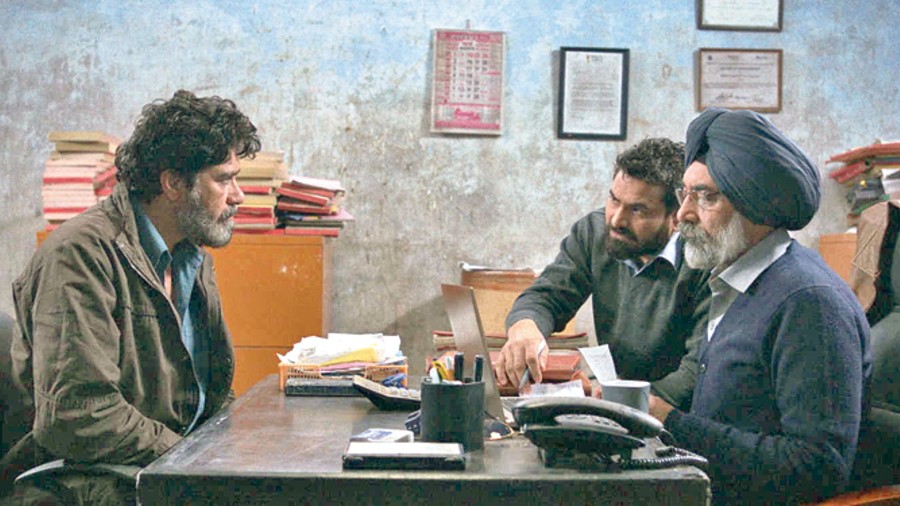 ---
---
Ivan Ayr's Soni — a powerful and poignant look at crimes against women in New Delhi, as seen through the eyes of two female cops (played by Geetika Vidya Ohlyan and Saloni Batra) — met with huge appreciation and awards. Ayr now returns with Milestone (aka Meel Patthar) that streams on Netflix from May 7. The story of a truck driver struggling to cope with the grief of his wife's death and the potential loss of his job, Milestone is a beautifully written and powerfully acted drama. The Telegraph caught up with Ayr for a chat over a Zoom call to know more about Milestone and his love for the movies.
What was the genesis of Milestone?
I have always wanted to make a film about a truck driver... I don't know why. I find something very interesting about the occupation, which is, you know, somebody who is away from home so much, who has seen so much, but is actually and ultimately trapped in a box. It's a job that requires so much travelling but is that person actually getting anywhere? (Smiles) Trapped physically, trapped emotionally.... It's one of those seemingly ironical things. I thought it would be interesting to represent someone like that in my story.
It was actually an idea that I thought of when I was living in the US. Our community sort of dominates the transportation business there. I originally wrote this story about an immigrant truck driver who had moved to India, but then I thought of adapting the story in the Indian space since I had already made Soni here. I felt more confident about making the film here.
So I built it around a truck driver (Ghalib, played by Suvinder Vicky) who comes from Punjab, grew up somewhere else and now finds himself in New Delhi. Delhi is as cosmopolitan a city as any can be... we have so many people from all over India coming to Delhi to earn their livelihood. So this kind of an idea fit perfectly in that space. Plus, I had heard some stories from members of my extended family who had been in this business at some point. So I thought I had good material (smiles).
What's the story behind naming your protagonists, who are truck drivers, after legendary poets Ghalib and Pash?
Initially, when I was writing my first draft about three-four years ago, I had this idea of this truck driver being an aspiring poet. But as I worked on my subsequent drafts, that idea came off sounding hollow. But the idea of him being named Ghalib and nobody in the film even points that out or highlights that, felt very good. That the name is just an ordinary name... like any other name. And perhaps, in a way, that's true of Ghalib and Pash today... I don't see people talking about them. In fact, there was a person on this set who didn't even know who Ghalib was... he didn't even know how to pronounce his name (smiles).
It was a decision that I wrestled with till the very end, but then I decided to take a chance. People say that film-making is visual poetry, and if I can't give them actual poetry, then let that come from people named Ghalib and Pash (played by Lakshvir Saran) who nobody cares about in the film, and perhaps today nobody cares about Ghalib and Pash in real life. Cynical point of view, very pessimistic, but maybe that's who I am! (Laughs)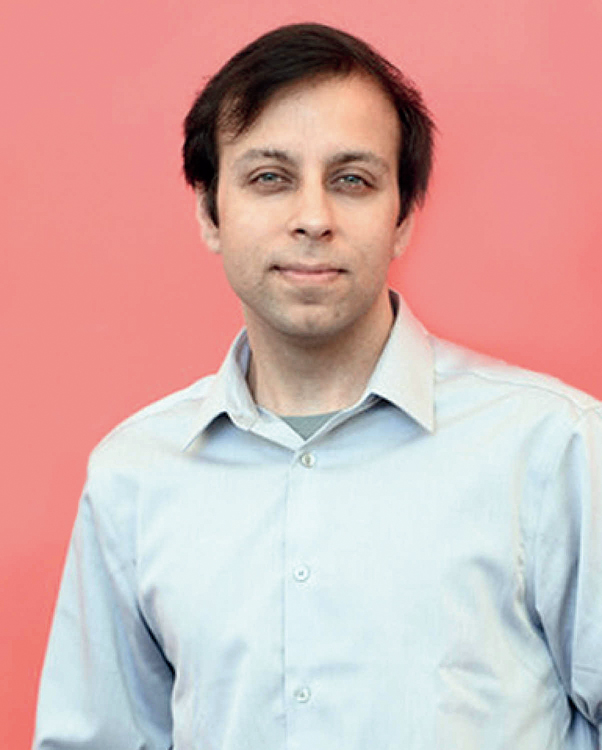 Milestone and Soni are completely different films set in different worlds. But would you agree that they are similar thematically in terms of the treatment of the silences, the solitude, the inner struggles of the protagonist, the coping with grief, the loneliness...
I cannot really tell a story without falling in love with my characters. I write these characters and then things happen to them... they do things, they get dragged into situations.... Yes, there are connecting threads between the two films in the sense that we learn about their worlds through their point of view. If my style of making this film led you back to Soni, then I think that's a good thing. All characters suffer from some kind of inner conflict and loneliness. Loneliness, disappointment and self-reflection have almost become like a cliche... you don't have to say it any more (smiles).
Milestone is about a truck driver, while Soni focused on women cops struggling in their personal and professional lives in the national capital. What is it about the lives of the less spoken about, almost invisible sections of society, that intrigues you so much?
Yes, invisible... but people who have such a profound impact on our lives. Truck drivers are essentially the backbone of any capitalistic system. They are such a big part of the supply chain and the system wouldn't survive without them. And yet, they end up being one of its biggest victims... they are trapped in the system with absolutely no interaction with the world that they are supporting. In the end, a lot of them probably realise, when they step out of the truck for the last time, 'So this was my life?!'
Likewise, our policewomen. They are such an important part of civilised society and yet they are invisible to most of us. So yes, there is that desire to explore occupations, explore personalities which perhaps haven't been shown in the way I want them to be. Honestly, I wouldn't have cared if there was already a film about a truck driver because I have my way of doing it.
Your films come in for a lot of praise, especially on the festival circuit. Are awards and appreciation important to you, or is the satisfaction of making a good film paramount?
For me, craft is the most important thing. A film becoming a huge box-office success or a film becoming the greatest film ever made are not thoughts that come to me. For me, it's essentially, 'Am I saying something in a way that I would feel happy about?' I also want to make films that people who are accomplished in other art forms would find worth watching. I am always striving for excellence in what I am doing, rather than materialistic appreciation or awards. It doesn't really bother me why my film wasn't the best film of the year (smiles).
But what matters to me is if, say, Venice (International) Film Festival selects the film, then I am the happiest because that would mean it joins some other very good films in the canon. Being part of history is more important.
How did you transition from electrical engineering to film-making? Was it a case of studying engineering to please your parents, like many in this country do?
In fact, it was the other around! My parents actually thought I wasn't cut out for engineering and I did it probably to just piss them off! (Laughs) I think we discount peer pressure a lot. What you end up studying also depends on what your friends are doing.
I was always interested in writing, and film-making came much later. That happened when I went to the US and saw people making films and started helping them out. I wanted to explore the form and make my own films.
India is producing a lot of content now. Anything that's come out recently that impressed you?
I have loved Neeraj Ghaywan's work, Chaitanya's (Tamhane) work, as well as that of Gurvinder Singh. I also watch a lot of the popular stuff but my interests are largely arthouse. After watching Masaan, I was very interested in what Neeraj was going to do next and he's made a beautiful short film (Geeli Puchhi) as part of the Ajeeb Daastaans trilogy. There are some very talented film-makers today... like Sanal Sasidharan and Vetrimaaran who are absolutely brilliant in form and craft and style.
Have you moved on to your next?
I started writing something, but I kind of left it midway. I am just waiting for this thing (Covid-19) to be over... I want my life back! I am also conflicted about what to write, actually. Do I write a story about people wearing masks all the time? That just doesn't work for me.