A slice of her sky
Christine Leunens on exploring 'different aspects of our human condition' in her books that have been translated in over 20 languages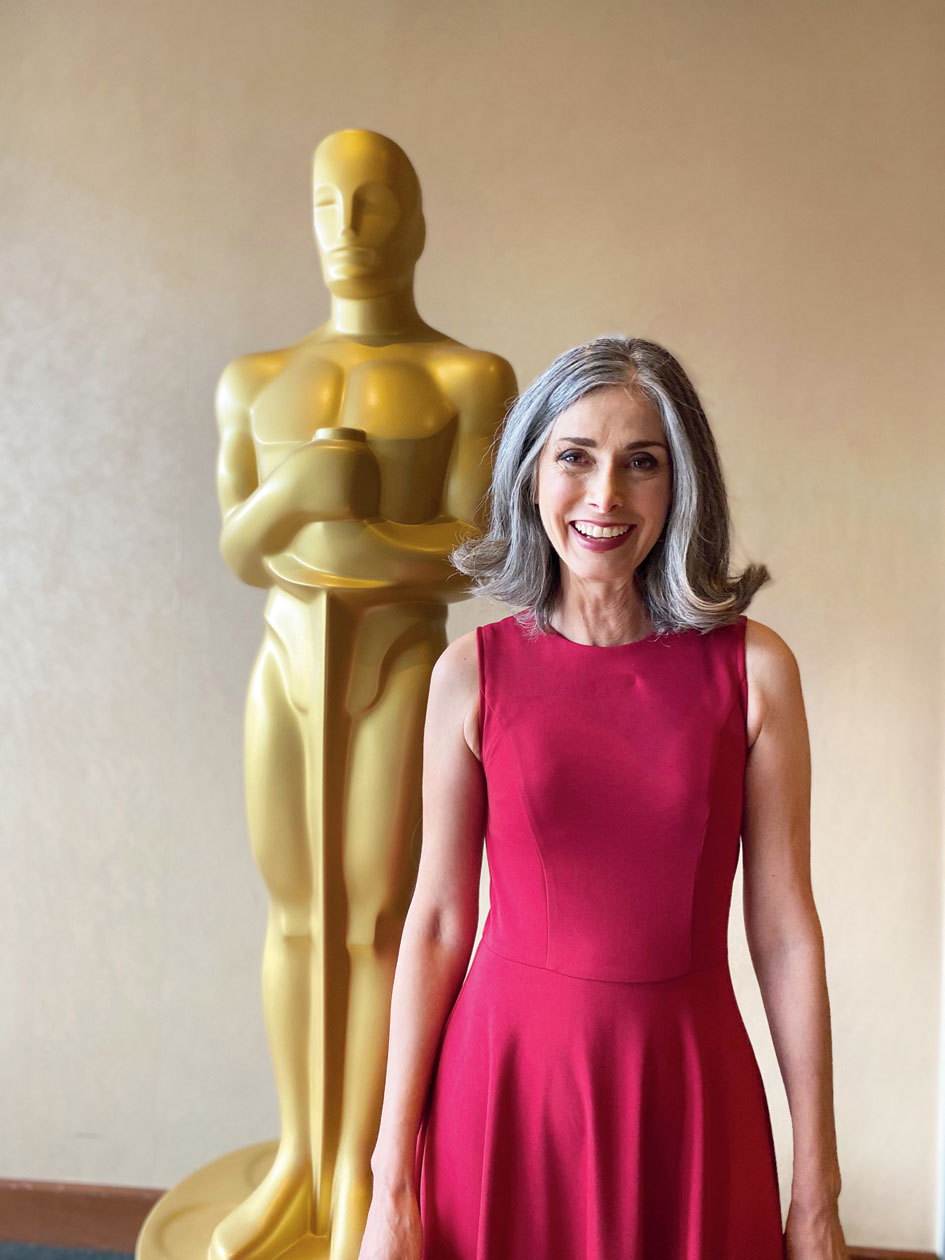 ---
---
Taika Waititi took home multiple Best Adapted Screenplay awards (including an Academy Award) for his comedy-drama Jojo Rabbit. The book that the screenplay was adapted from was Caging Skies (2008) by Christine Leunens — a smart, kind, compassionate and delicate World War II book that was all heart. Leunens, who has previously written Primordial Soup (1999) and later, A Can of Sunshine (2013), has had her novels translated into over 20 languages.
Self-admittedly recluse, living the quiet life of a writer with her family, this Connecticut-born author was born to a Belgian father and an Italian mother. Growing up in Paris with her grandfather, her means to funding her own education came from modelling for brands like Balmain and Givenchy, which was later followed by multiple degrees in literature and arts from Harvard University and Wellington university.
Caging Skies is a bildungsroman set in Hitler's Vienna where young Johannes Betzler is indoctrinated with Hitler's propaganda while his own mother hides a young Jew, Elsa, from the hands of the Germans. Told from the point of view of a child growing up with unwilling ethics and heart full of forbidden love, there is a sense of conflict in the book that could not have been portrayed better than in the hands of a veteran like Waititi. The film starred Roman Griffin Davis, Thomasin McKenzie, Scarlett Johansson, Rebel Wilson, and Taika Waititi himself as Adolf Hitler.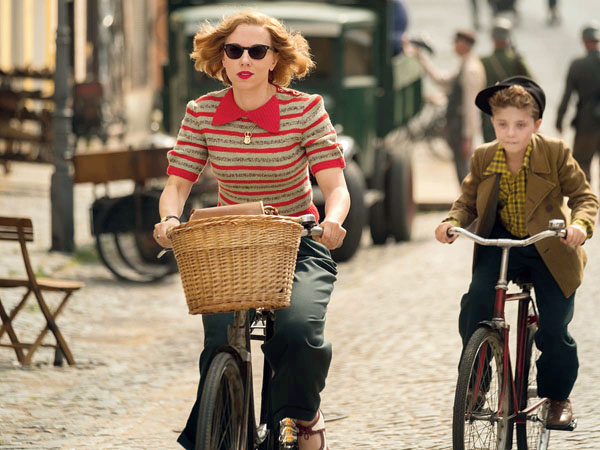 Here are a few questions from the audience answered by Christine Leunens at the 'Oxford Bookstore Live and Hachette India presents Jojo Diaries: From Book to the Oscars' on May 30
How did you like the added character of Hitler in the movie?
I thought that was a very brilliant move by Taika because in the book, you do have Hitler but he is more in Johaness's mind and he is always conscious of him, trying to please him. Historically, dictators are known to try to engage with children and be seen as the 'Papa of the People' and I thought to show that actual relationship helped people to identify those that we try to impress in our lives, like a bully in the school for instance. The resonance was extremely powerful in the film.
What inspired the name of the book?
For me, it meant two different things. Caging Skies firstly meant Elsa who was in a cage, protected and hiding at home, while her mind and imagination could travel and take her wherever she wanted. Her mind is free to wander. However, Johannes is taught to hate at a very young age. His mind and imagination is stunted as they don't receive the growth required at such a young age. When people have hatred in them, I believe that they can't open up to other people and to the full range of emotions.
What are your favourite books on World War II?
There are three that really impacted me. Anne Frank: The diary of a young girl was first read when I was 13 years old and I have read it four-five times since. It is lovely how when I read it as a teengaer, I could relate to her and while I read it recently, as a mother of teenagers, I could relate to the mother. What touches me about the book is that she wanted to be a writer and some of the passages are so poignant that I can only imagine what a writer she might have been. There is a line there that says "Paper is more patient than people" and I absolutely love it.
Second would be Marthe Cohn's Behind Enemy Lines. She is a French-Jewish woman who is still alive and I met her when I was in Los Angeles when I was there for the Oscars and she just turned 100 years old in April. She spoke perfect German and was a spy who walked in through the snow, into Germany, to bring back intelligence to the French.
The third one would be Georgia Hunter's We Were the Lucky Ones and I loved this book because it was about a family where all the brothers and sisters went to different parts of the world to increase their chances of survival against the Nazis. So you ended up going from country to country and get an idea of what was happening at that time around the world.
Having been a former model, how challenging was it to become a full-time writer?
I would say it wasn't challenging. It was a relief and really satisfying for me. Who we really are isn't seen from what we look like. I almost think that we are not necessarily meant to see ourselves because had the mirror not been invented, we wouldn't even know what we look like. However, we would be conscious of our thoughts, our feelings and our inner state of being — who we really are inside. So in writing, I really felt like I was discovering who I really was. So no one really sees me when I am writing as I almost spend four-five years writing a book and I basically become invisible. I feel really happy and relieved.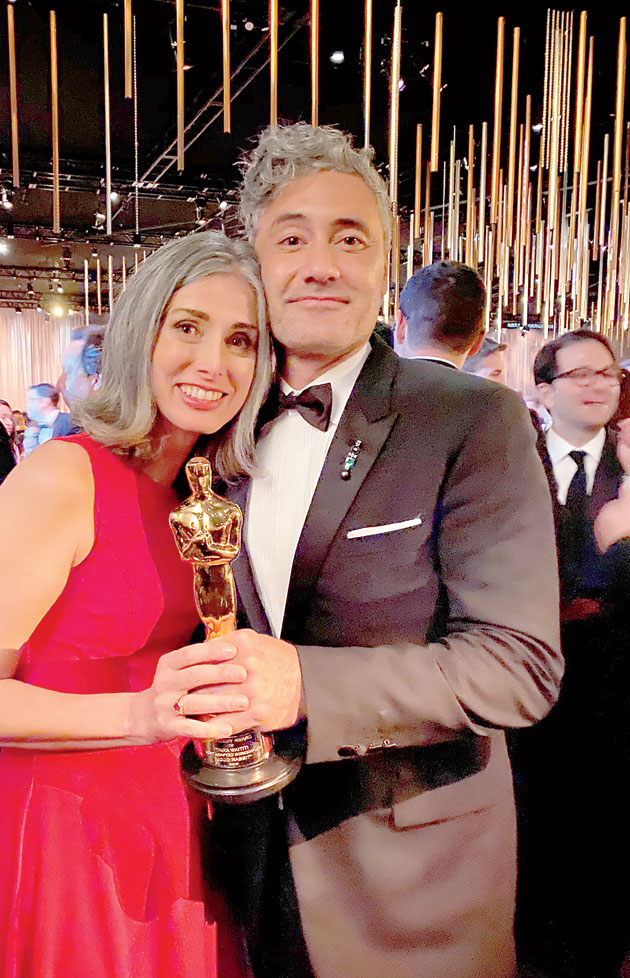 There is wisdom in Leunens's voice as she addresses a live audience, patiently answering previously-slotted questions about her book that reached out to millions around the world, at a session hosted by Oxford Bookstore recently. And this kind and patient voice was only anticipated after she answered questions from The Telegraph over email, two days prior to this session. From a museum in Normandy straight to the lap of Hollywood, here are some glimpses from the journey of Caging Skies and more...
How did Caging Skies come about? What inspired you to create a story of this particular time period?
In Paris, I became friends with an elderly French woman whose parents hid a Jewish man from Poland during the war. His hiding place was a small nook within their apartment and she fell in love with him through a wall. Something about that situation stayed with me — locked up in a cage, yet also kept safe in that same cage. I needed to explore aspects of the era on psychological and logistical levels, such as how children were indoctrinated, what changes were brought about at school and at home, to try and grasp how such horrific events could have ever happened.
What was the research process like?
I wrote Caging Skies at the library of the Memorial de Caen, a WW2 museum in Normandy, so I had countless books to go through, and the photos inside these books were just as important. I found that many details, however, couldn't be found in books. Holocaust survivor Simon Wiesenthal, from the Simon Wiesenthal Center in Vienna, was very helpful in filling the gaps. I interviewed men who had been in the Hitler Youth and women who lived in Vienna at the time. I really wanted to put as many details as I could of that time and what had happened, into writing before first-hand knowledge of all this was lost.
What was the reason behind choosing to write the novel from the point of view of a child in his formative years?
First, to bring to light the process of indoctrination, the methodology. Next, to contrast the innocence of children with the ideology claiming one race superior to all others, while another one so dangerous it had to be eradicated from Earth. Having the character of a schoolteacher give voice to such notions hits a very discordant chord with any sense of truth, humaneness and morality.
Has this lockdown changed anything for you personally or in the ways of the world that you have observed?
I confess that my day to day life as a novelist already resembles lockdown to some degree. However, the great majority of people aren't used to being so cut off from others. In spite of my seclusion, I'm always attempting to reach out to people through my writing. So it was interesting to see that when others were also secluded, they reached out more too, however they could, online, from their balconies or windows. In a sense, it's a reminder of how much we need each other, how important others are to us.
What were your concerns when you were approached for the filming rights of the book? How did Waititi help to alleviate those fears?
I'd seen books I'd really loved become slow-paced and tedious on-screen, even though they were anything but as books. It's vital to separate one form from the other, both books and films must come fully to life in their own distinct medium. This wasn't so much a worry with Taika, because when we met, he gave me a clear vision of how he saw the film adaptation of the book, what choices he made and why.
How involved were you in the filming process?
Taika sent me his script to read, we discussed film locations, settings, actors, etc. Just as I wouldn't want anyone peering over my shoulder as I'm writing a book, nor would I ever want to be watching him as he was filming, once he got to that stage, it was his domain and his alone.
Tell us about the emotions involved while watching the film for the first time.
To see my characters with real faces and all their expressions on screen, the story I'd spent years on, up there bigger than life, was incredible. The effort of hundreds of people putting their all into the film, be it the acting, costumes, set design, editing, music, was amazing. I really felt Taika had given all of himself to the story and that moved me immensely.
What were some dissimilarities with the book that you appreciated in the film?
In the book, Johannes is constantly aware of Hitler, he sees him at a rally in Vienna, hears about Hitler's dream in school, he joins the Hitler Youth, dreams of becoming part of Hitler's Elite Guard, feels guilty when he feels he's not living up to his standards and so forth. Taika couldn't go into the head of Johannes like I could as a writer, so he brought Hitler out of it, a bold choice that I applauded. He also put in touches of his own into scenes of mine, such as when he has Johannes write letters to Elsa as if these were from her fiance, Nathan, or when a butterfly leads Johannes to an unexpected, poignant moment that's in both the book and film.
From food and sex to the age of Hitler, what is your writing process like?
Examining different aspects of our human condition drives me to write. In my first novel, Primordial Soup, it was the relationship one has with sex, religion and food. With Caging Skies, the relationship with family, duty, dictator and country. In A Can of Sunshine, the difficult relationship between mother-in-law and daughter-in-law, and how the death of the son/husband affects this. So I usually start with big themes that inspire me, but then I go to a very small canvas and paint these within the limited framework of a handful of individuals.
What can we expect next from you?
A complex love story that takes place in New Zealand at the time of the bombing of Greenpeace's Rainbow Warrior by the French government. It examines love and betrayal, and intertwines the plot of the main characters with what was happening politically and environmentally at the time.