I'm inherently insecure and when Thugs failed, I cried for days: Fatima Sana Shaikh
After a few days of wallowing, the young actress put the failure of Thugs of Hindostan behind her and decided it's important to look for the silver lining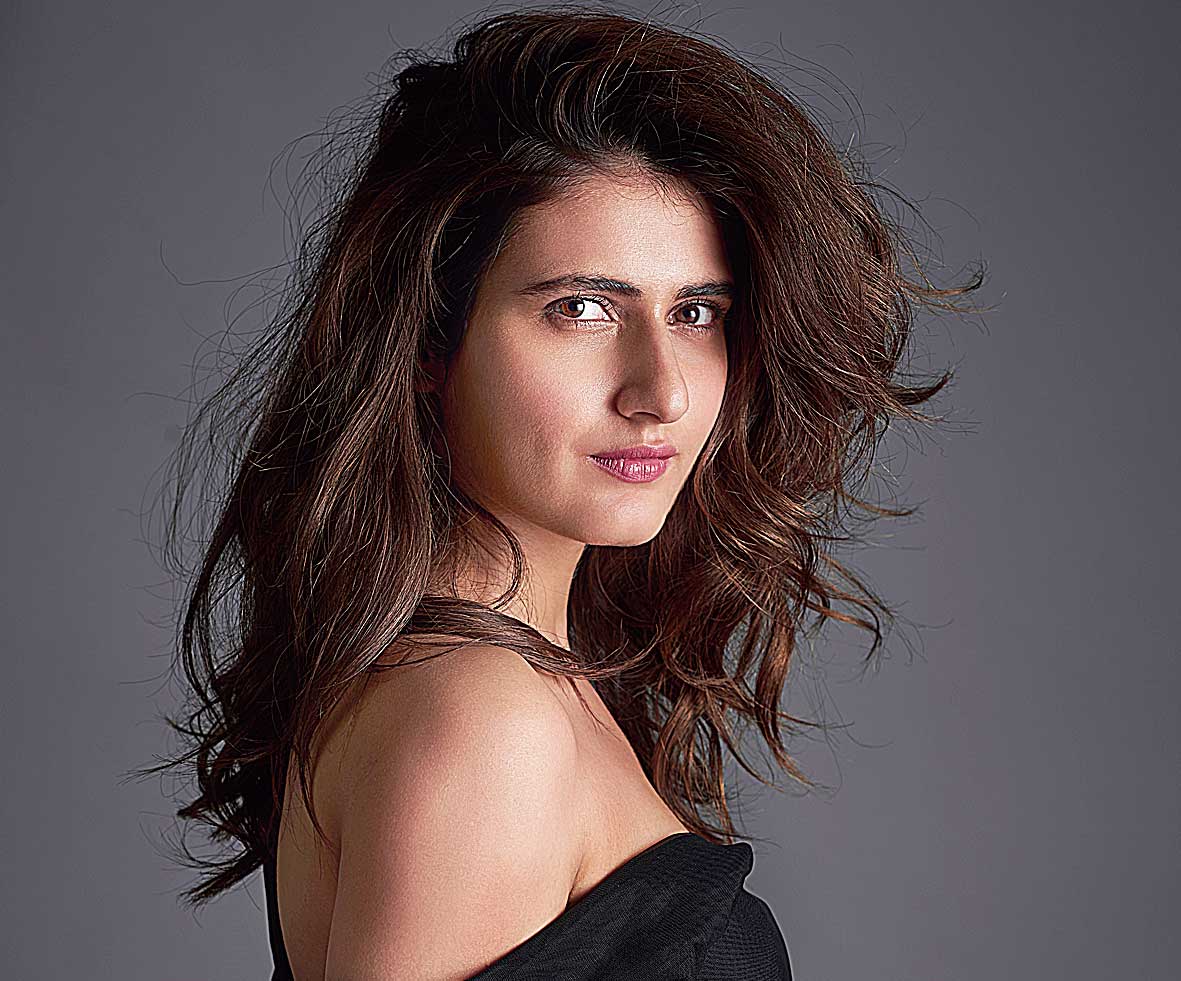 Fatima Sana Shaikh
Agency picture
---
Published 24.12.18, 06:52 PM
|
---
After the massive success of her debut film Dangal, Fatima Sana Shaikh was banking on Thugs of Hindostan to cement her place in Bollywood. But the ambitious Aamir Khan-Amitabh Bachchan-Katrina Kaif biggie took an epic beating at the box office. After a few days of wallowing, the young actress decided it's important to look for the silver lining. "At least I got to work with such legends so early in my career and learn so much from them," says the 26-year-old.
Back from an extended holiday in Turkey, the effervescent actress met t2 in the office of her management company, Kwan. Over a cup of chai, Fatima talked about why she didn't feel like a star after Dangal and who her favourite travel companion is. How did you deal with Thugs of Hindostan not working at the box office? Do you remember what the initial days were like?
There were so many negative reviews and so much trolling online. I follow all the critics on Twitter. While they were being honest to me, it felt very harsh because they were talking about my film. Eventually, I realised this is the nature of our business. I'm inherently insecure and when Thugs failed, I cried for days. I don't think I stepped out of my house for four-five days. On some days, I didn't even get out of bed. Then I found some confidence to tell myself that if it wasn't good enough, it's still fine.
Whatever happened can't be undone, but I've learnt to take it in a positive light. I enjoyed working on the film, and it was a huge opportunity for me to get a YRF (Yash Raj Productions) film and work with Mr Bachchan, Aamir (Khan) and Katrina (Kaif). Who would have said 'no'? I've grown up watching them and I had a great experience and shared some amazing moments with everyone. Everyone is sad about the film, but everyone will move on. It's been a difficult journey to get into the industry, I'm not going to go away after one failure. I'm going to try hard and still keep working.
With your first two films, you've seen extreme highs and lows. Which one of the two situations is harder to come to terms with?
Definitely, the failure. I did not have the kind of success that heroes and heroines have. I played a very relatable character (in Dangal), so all the people who approached me would actually talk to me about their lives. They would feel very comfortable discussing their relationships with their daughters or siblings. To have that kind of comfort with one's audience is a nice and warm feeling, as opposed to the kind of success which makes people think you're unapproachable. That's why I never felt like a star after Dangal. Thugs didn't work, so my character didn't register with the audience, so I'm still seen as 'the Dangal girl' (smiles).
What did you learn from your Thugs co-stars?
Aamir and Mr Bachchan are institutions by themselves. And they come in with a lot of experience and dignity. They've seen ups and downs, and after so many years, you still see them being so passionate about their work. There are times when you do the same scene 10 times and you tend to zone out, but when I'd see them performing, they'd be 100 per cent there each and every time. I want to be like them when I grow up. To have that kind of passion and love for the art after the decades they have spent doing this is truly inspirational. I am passionate right now because I've just started but I hope that I never lose that. That passion is the basic foundation for everything else. 
You obviously don't regret doing Thugs, but you did put all your eggs in one basket after Dangal. In hindsight, do you now wish you hadn't?
(Pauses) No, because when I was making the film, I was happy doing it. Just because the film hasn't worked, there's no reason for me to say that I should have been doing other things as well.
After the release, you took off to Turkey for a holiday. How was it?
It was amazing! I spent 20 days in Turkey. My younger brother is my regular travel partner. This time, for a change, we didn't fight too much! (Laughs) We went to Istanbul and Cappadocia, and it was a lot of fun. It's very rich in culture and traditions, and the people are very warm. Wherever you go, the first thing they'll give you is a cup of tea and something sweet. Mumbai is a very friendly city but everyone's so busy and the pace of life is so fast. When you go to a place where everyone is so relaxed and they're interested in you, it's very refreshing.
What kind of a traveller are you?
I'm a very laid-back traveller. I love to walk about and go to non-touristy places. If I am in a city for long enough, I end up having a favourite cafe that I'd go to every day. I love trying out new food; seeing the architecture and experiencing the culture of a place. I prefer to stay in a B-n-B house rather than a hotel. I've been to random people's houses whom I've met on Facebook, because I feel locals help you see things which are non-touristy.
Any plans for the holidays?
No plans ya, I'm a very boring person. I'll switch on my Netflix, pull up a blanket, get a coffee and watch something.
What's 2019 looking like for you?
I'm doing a film with Anurag Basu. It's still unnamed but there are four stories, and mine is with Rajkummar (Rao). It's a very nice, urban story but I can't say any more.