'I am happy that the belief in me as an actor has increased' — Jaideep Ahlawat
Bigger projects and better characters are now coming the actor's way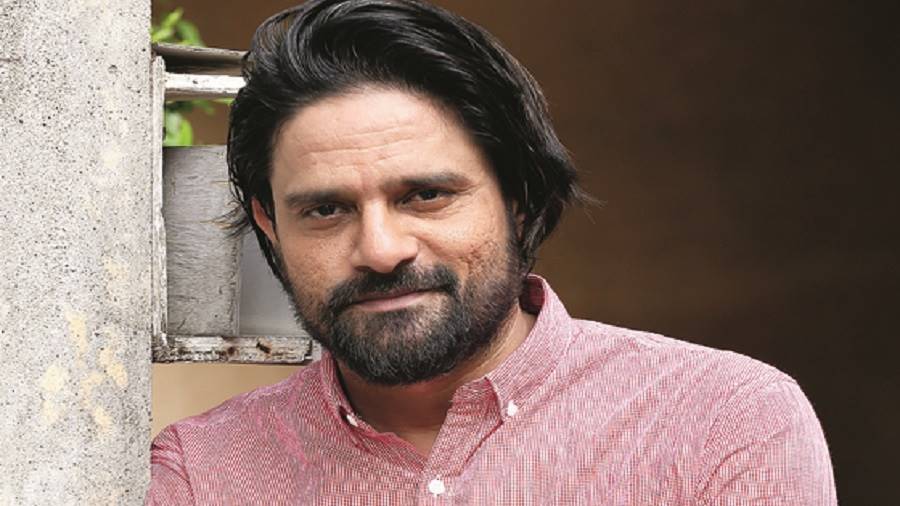 When your work reaches people on the level that it has in the case of Paatal Lok, then you have to keep trying to maintain that scale and standard. I am looking at better fleshed-out characters and how my character contributes to the entire script: Jaideep Ahlawat
Sourced by the Telegraph
---
Published 15.10.20, 10:19 PM
|
---
A  few months ago, his stellar turn as honest cop Hathiram Chaudhary formed the backbone of the smash-hit Paatal Lok. Bigger projects and better characters are now coming Jaideep Ahlawat's way, and the actor recently featured in a negative act in Khaali Peeli, co-starring Ishaan Khatter and Ananya Panday.
A chat with The Telegraph.

What's changed since the huge success of Paatal Lok?
Nothing's changed as far as I am concerned. I am still the same person and the same artiste. But yes, I am being offered bigger roles and better characters. When people approach me, they come in with a certain expectation of how I will play a character. If things had to change from my end, they would have done so years ago, when I believed I had done equally good work like in Paatal Lok. I am happy that the belief in me as an actor has increased.

So what kind of parts are you looking to play now?
There's been a certain maturity in my approach... kyunki aap grow karte ho aur aapka kaam bhi grow karta hain. And when your work reaches people on the level that it has in the case of Paatal Lok, then you have to keep trying to maintain that scale and standard. I am looking at better fleshed-out characters and how my character contributes to the entire script.

Now when you look back, what's the most special thing you were told about your act in Paatal Lok?
I think the most special feedback came from the most unexpected people. I never thought that this show would reach out to as many people as it did. I feel lucky enough to be part of that project.

Your latest release Khaali Peeli has you playing a negative character once again. What's different about this villain from the others you have played in the past?
I had never played a Bambaiyya villain before. Yusuf is a man who has been brought up in the alleys of Mumbai, it is his karmbhoomi. The film shows what happens when relationships tend to sour, and Yusuf is in the middle of it all. He may be a villain but he's always been a man of his word. That dichotomy is interesting to see.

Before release, there were calls to boycott the film because of nepotism. Its trailer also elicited a large number of dislikes on social media. That must have stung, given the amount of hard work put in...
I felt bad, primarily because this negativity around the film is not based on any kind of logic. One person doesn't make a film, it's a collective effort. Everyone works very hard to make a film. Good cinema and hard work should be encouraged and appreciated.

Are you excited to be back on set?
I haven't completely finalised some projects, but I think I will do them. Slowly but surely, people are going back to work. The virus will stay, and we will have to keep working, with precautions. I have no idea what will happen, let's see how it goes.

How have the last few months been for you?
I have never been a very outgoing person. When I am not working, I like staying at home and so the lockdown wasn't difficult for me. I binge-watched a lot of shows, and then there were phases when I watched nothing at all. I really liked Bandish Bandits... it's one of the finest shows to come out of India in recent times. I also liked Ram Singh Charlie, starring Kumud Mishra. But it was heartbreaking to see people suffering, and I did try to help as much as I could... I am still doing it.