Hoichoi's Turu Love is not about clingy relationships
'The blend of comedy and romance happened naturally with the flow of the story' — Director Abhijit Chowdhury on the V-Day web series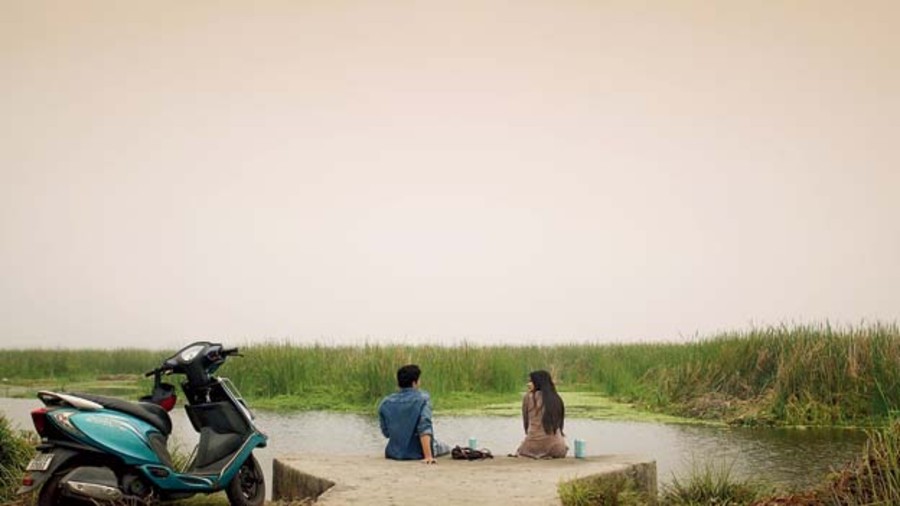 ---
---
A reality check by Tiyasha prompts Aritra, a small-town guy, to move to the city and be a self-made man where he meets Brinda, who helps him on his journey to the perfect proposal in the new Hoichoi web series Turu Love. What ensues is a comedy of errors in the search of love and realisation of what 'true love' actually is. A V-Day special series in association with Senco Gold & Diamonds, Turu Love streams for free on Hoichoi from February 12. A The Telegraph chat with director Abhijit Chowdhury...
How did the idea for the series come to you?
The series is written by Arkadeep Mallika Nath. When Arka narrated to me the initial concept of the story I loved the simple and fresh approach of the storytelling. The characters are unique, funny and there were many Chaplinesque opportunities for slapstick. While working on the script we kept our focus on the journey of the protagonist and tried to keep the comedy situational. The blend of comedy and romance happened naturally with the flow of the story.
Why the name Turu Love?
Turu Love is a trending meme in social media, which is generally used to mock clingy relationship behaviours. The protagonist of the story, Aritra thinks he has found the true love of his life, and he is ready to do anything to marry her. His madness has been defined by 'Turu Love'.
What excited you about the project?
I love to explore a genre that I've not worked on before. After Astey Ladies, Manbhanjan, Ekenbabu O Dhaka Rohosyo this has been again a completely different experience for me and I've enjoyed it thoroughly. Also, we are excited to see the audience's reaction to a  Bengali web series romcom, where there is no blood, violence, sex, murders, or detectives.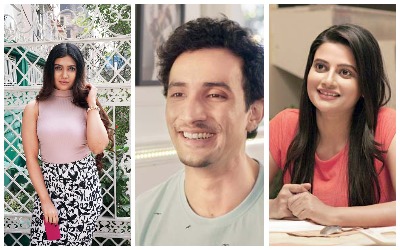 Tell us about the characters?
Aritra is the only son of a super-rich businessman of Durgapur, whose parents have always fulfilled whatever he has asked for. He is an innocent, a slightly stupid millennial who thinks love is updating relationship status on social media or uploading couple selfies. When Tiyasha rejects him he realises there is one thing that his father can't buy for him — his true love.
Tiyasha, the daughter of a liberal professor of Calcutta, is a totally confused soul. She has had many relations in life and finally has half-heartedly decided to go for an arranged marriage for the sake of adventure in a new territory of love life.
Brinda, an ardent fan of SRK, has one goal in life — to help any stupid soul she comes across. Brinda tries to help Aritra in his journey to get his true love and rediscover himself.
What do you want to say through the story?
Love is like a butterfly, the more you chase it, the more it will elude you. But if you just let it fly, it will come to you.
How did you get the idea of using an empty beer can as a demo ring?!
That proposal scene is a demo proposal for Aritra before the big day. So instead of a ring, we gave him a beer can.
How was the shooting experience?
The final output is the result of many sleepless nights and the hard work of the entire cast and crew.
The best moments of direction come when your actors can understand your thinking process of the story and character. From that point, you no longer need to instruct, rather you collaborate with them to develop the character. I'm lucky to work with such talented youngsters like Rishav, Rajnandini, and Ushasi in the project along with veterans like Sumitda and Pinkidi. We did many improvisations on set and that was total fun.
Do we need a more flexible view of love now?
Technology has changed the way we get introduced or communicate with each other. People are falling in love more quickly and frequently. And I don't find anything wrong with that. If there is one thing that society stops judging about, is how two people love, which is a very individual choice. Love is a journey, and anything can happen in a journey. So I think we need a more flexible view of love.
Abhijit on his web shows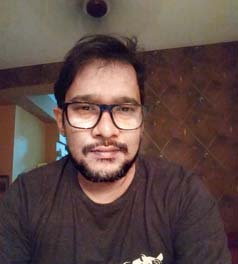 • I used to work in a casino in Sydney and there I got to listen to all kinds of stories of con artists. As a big fan of heist comedy, I always thought of writing a story in that genre.  We don't have any such casino here, so we had to create a hairstyling parlour — Salon De Paris with three gorgeous women. Astey Ladies was loved by critics and the audience. It was great fun to work with Saurav, Saayoni, Sandipta, and Madhurima. People still love the series and talk about it.
• Manbhanjan was a period drama based on Tagore's short story. Sougata Basu wrote the script. As a backdrop of the story, we tried to capture that era when it was written. And the entire cinematic treatment was based on it. It was an amazing experience to work with Anirban (Bhattacharya), Sohini (Sarkar), and Amrita in Manbhanjan. Before the shooting, we developed mood cards and lighting strategies for every scene. The final output was very satisfactory for us. Again this series is equally loved by the audience and critics.
• Ekenbabu O Dhaka Rohosyo is a detective comedy-thriller. Ekenbabu was already one of the most popular franchises. For us, the difficult part was that the story was based in Dhaka. So production design-wise it was challenging. And also to incorporate the Dhaka culture in the story was challenging. It was a great learning experience to work with Anirbanda and also some outstanding actors from Bangladesh.