Fuss-free style to daily yoga — we talks faves with Nimrat Kaur
We caught up for a chat with The Lunchbox actress about showbiz, fitness, fashion and everything in between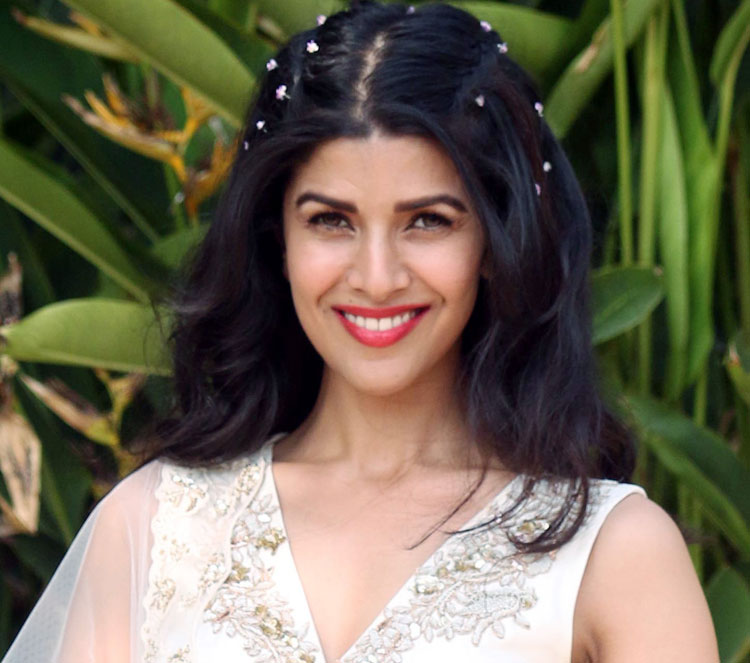 ---
Published 19.09.18, 08:01 PM
|
---
You scroll through Nimrat Kaur's Instagram and it's full of fitness inspiration — from perfect head stands to yoga to pilates. t2 caught up with The Lunchbox for a chat actress about showbiz, fitness, fashion and everything in between.
Would you call yourself an accidental actress or was being one always a part of the plan?
Nothing in life is completely based on chance or choice. Everything happens as a combination. I feel like I always knew that I wanted to be an actor but I didn't know how to say it out loud. I grew up in an army background and acting is something that no one had ever attempted in my entire family in generations. So it was something that I had to admit to myself first and then have the courage to follow it. Life has been kind ever since I had the courage to stand up and say that, 'Yes, I want to make a living out of being an actor'. That's what propelled me to come to Mumbai. It's been a little bit of chance, a little bit of choice and a whole lot of great fortune and a lot of hard work.
What's the most important thing you won't compromise on when it comes to signing a film?
The script is the most important thing that I'd never compromise on. The story has to be captivating. It doesn't matter what kind of a part I'm playing in it or how I'm being able to contribute to the journey. But the story needs to captivate me as an audience. I always listen to a film as an audience member and see if it fascinates me.
Do you think you have got stereotyped in the kind of roles that are offered to you?
I don't think I've been stereotyped in roles. It's a part of the profession and it does tend to happen. I feel it's also a way of establishing yourself as an actor in the way that the audience likes to see you. There is nothing wrong in getting stereotyped. It's a part and parcel of this life.
Then when you have established yourself in a certain way that the people have got used to seeing you, you can break that image and try to do something new. But I've been pretty fortunate to have worked in both India and abroad and dabble in different kinds of roles all through. I don't think any two roles that I have attempted were similar. I recently played an army officer in an incredibly written web series called The Test Case. It's a testament to the fact that people are open to visualising actors depending on their imagination and the chance that they'd like to take with an actor. I have been pretty fortunate that way.
After The Test Case, are you working on anything else in the digital space?
I'd love to take up something in digital. I hope something exciting comes my way very soon.
Would you do a hardcore mainstream, commercial potboiler if offered?
In a heartbeat! I'd love to do any commercial potboiler, given the chance, because I've grown up on that kind of cinema! I've grown up on Sridevi and Madhuri Dixit films. When I woke up to the movies and when I understood what the movies were about... they were commercial entertainers!
You've worked in India as well as the West. What's the basic difference on set?
The basic difference is discipline. People abroad are very serious about their timelines, which I find incredible. And coming from an army background, it's a big deal for me! I've grown up with timelines and we have always followed what our father expected of us.
Do you remember the best compliment you ever got for your acting?
One of the best compliments I ever got came from Waheeda Rehmanji. I had the great fortune to meet and interact with her. She told me that she noticed that I had the ability to communicate a lot while doing very little, which is a very rare trait. It's something that I must continuously hone as a skill. That was something very special because she's one of my all-time favourite actors. She's one of the greatest people to have ever lived on celluloid. That meant the world to me.
Is it tough to be yourself in showbiz?
It can be tough if you don't know how to strike a balance between your personal and professional lives. It's very important to surround yourself with people who are level-headed and who treat you like a normal, regular human being, whether or not you're doing well at your work, through the ups and downs. It can be extremely dramatic and drastic in our profession and everything is out there for everyone to see. It makes a huge difference if you surround yourself with people who love you for who you are. That makes everything much easier to deal with. Whenever I have my lows and have days where I'm unable to express myself or be myself, I make it a point to be close to my loved ones. That really saves my day.
Where do you see yourself in five years?
I see myself as a better version of what I am today. I don't know where I will be — whether I'll be here or in a different country. I don't make any plans. I won't be even be able to tell you what I'm doing next month! But I do hope and pray that I'm a better person than I'm today and that I look back at this time and tell myself that I made the most of my time. I want to be at a place where I have no regrets.
You were recently a speaker at Raghavendra Rathore's The Gurukul School of Design Jaipur's inauguration day...
It was wonderful to be at GSD as a speaker. We were all there for Raghavendra Rathore, to show our support for his fabulous initiative of founding a design school. I'm very honoured and privileged to have contributed to this special day and interact with the students. It's wonderful to know the approach Raghavendra has in his mind for GSD — the holistic growth and the development of a student as a whole and not just from a design or fashion perspective.
On a different note, how would you describe your personal style?
My personal style is very easy and fuss-free. I like to experiment and I have phases — there are phases when I'm only wearing dresses and then there are phases when I'm only in my denims or culottes or singlets. I just keep it easy and free-flowing. I don't try too hard, that's for sure. I don't try to be something just because it's on trend. That bores me and exhausts me. I really enjoy reading fashion columns and I love following fashion, but I'm too lazy to follow them!
Who are your top three designers?
Sabyasachi (Mukherjee), Raghavendra Rathore and I'm forever a fan of the House of Chanel!
What are your other interests?
I really love hiking and trekking. I just need an excuse to get out of the city and go for a hike around Mumbai, especially in the monsoons. I'm an outdoor person. I enjoy physical activities like swimming and running. I'm also a very keen reader. I like to read different kind of stuff, including articles from international blogs. I love looking at travel-based photography. I love taking pictures!
Your Instagram also has a lot of car pictures...
I have been endorsing a car brand. I own an Audi Q5 that I absolutely adore. I love driving. The other cars that I really love looking at are the Aston Martin and the Jaguar series.