Film-maker Arindam Sil on the musical Maayakumari, his next Shabor film and being calm
"The creativity levels are always high and up on my floor. We always work like a family"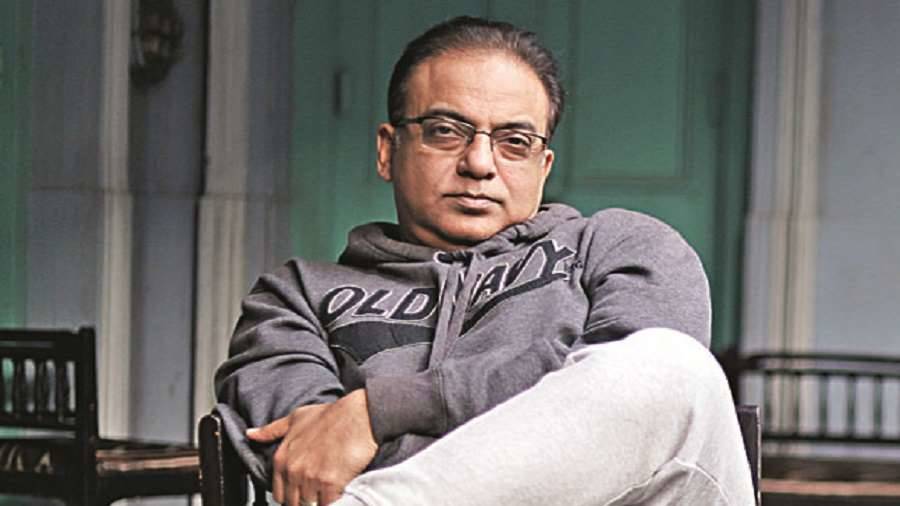 ---
---
His films are critically acclaimed, are showered with audience love and turn out to be box-office winners too. Now, director Arindam Sil is all set to release his next film Maayakumari in theatres this Durga Puja. A chat with The Telegraph...

So Maayakumari releases this Puja...
Yes. The post-production work has started. We have already released two songs from the film.

Tell us about Abir Chatterjee and Sauraseni Maitra's looks in Maayakumari...
Abir has many different looks in the film, one of them being the contemporary one of an up-and-coming actor called Ahir Chatterjee. His thakurda was a very famous actor called Kanan Kumar. Abir has played both the roles along with playing Kanan Kumar over time in his different periods of life. It was important to make a distinction between all the looks. I was aware that Abir had played the role of an elderly person before, so I wanted his look in Maayakumari to be completely different. We discussed it and created this look. From donning heavy prosthetics to a light one, Abir has done it all with a smile! It's always a great pleasure working with him... he is always ready to experiment with his looks. It's a delight. We have gone for a layered look for Abir... he is seen sporting everything from jackets, shawls, punjabi according to the time and age of his characters. He is seen in casuals in the modern look.
Sauraseni's character is very tomboyish. She does not have inhibitions. We experimented with her look by giving a blue streak in her hair. And she loved the look. Her dressing style is very casual, with jeans, loose, oversized tees and sling bags.

We always get to listen to a whole bunch of fun stories from your film shoots. What happened this time?
One of my assistant directors has this habit of always saying, "Na, maaney hyan". Sauraseni picked up on this and soon she, along with another assistant director, created a rap song, set it to a melody and they actually performed this song with the line, "Na, maaney hyan", on the last day of shoot in front of that assistant who has the habit of saying it. He also enjoyed the song Na maaney hyan! We had great fun. The creativity levels are always high and up on my floor. We always work like a family.

Two songs from Maayakumari have already been released. Why did you start so early by sharing the songs on social media?
People were all at home and they had some free time. We felt that they might enjoy it if we give them something new. Maayakumari has 12 songs, so we are spacing it out.

How is the feedback so far?
The feedback for both the songs (sung by Madhubanti Bagchi and Manomay Bhattacharya) have been amazing. Both the songs have been rendered so well. Bickram Ghosh has done an amazing job.

How were you putting together the music videos for the songs?
It was a challenge to put together the music videos without revealing the look. We got some behind-the-scene moments. There will be a lot of variations and variety for the videos.

You are also working on a new Shabor film... tell us about that?
It is a wonderful story. It is perhaps one of the most well-written Shabor stories. We are calling the film Onnyo Shabor. Apu (Saswata Chatterjee) is fit and looking good. We are planning to start shooting the film by end of this year. We want to get back to the floor and start shooting. In the meantime, I have done a couple of awareness films and corporate films.

Will you start work on any other project soon? What's the update on your film Khela Jokhon, starring Mimi Chakraborty and Parambrata Chattopadhyay?
I have quite a few things lined up. I have an original film in Hindi to be shot for an OTT platform. We will start shooting in October. The first draft of the film Mahananda is ready. That is a dream project of mine. Khela Jokhon had to take a back seat because it has a lot of outdoor shoots. And we cannot do it at this present moment. We need to have a lot of people for the film and action directors from Mumbai, which is also very difficult now. Khela Jokhon has a lot of action sequences and I need a lot of stuntmen for that.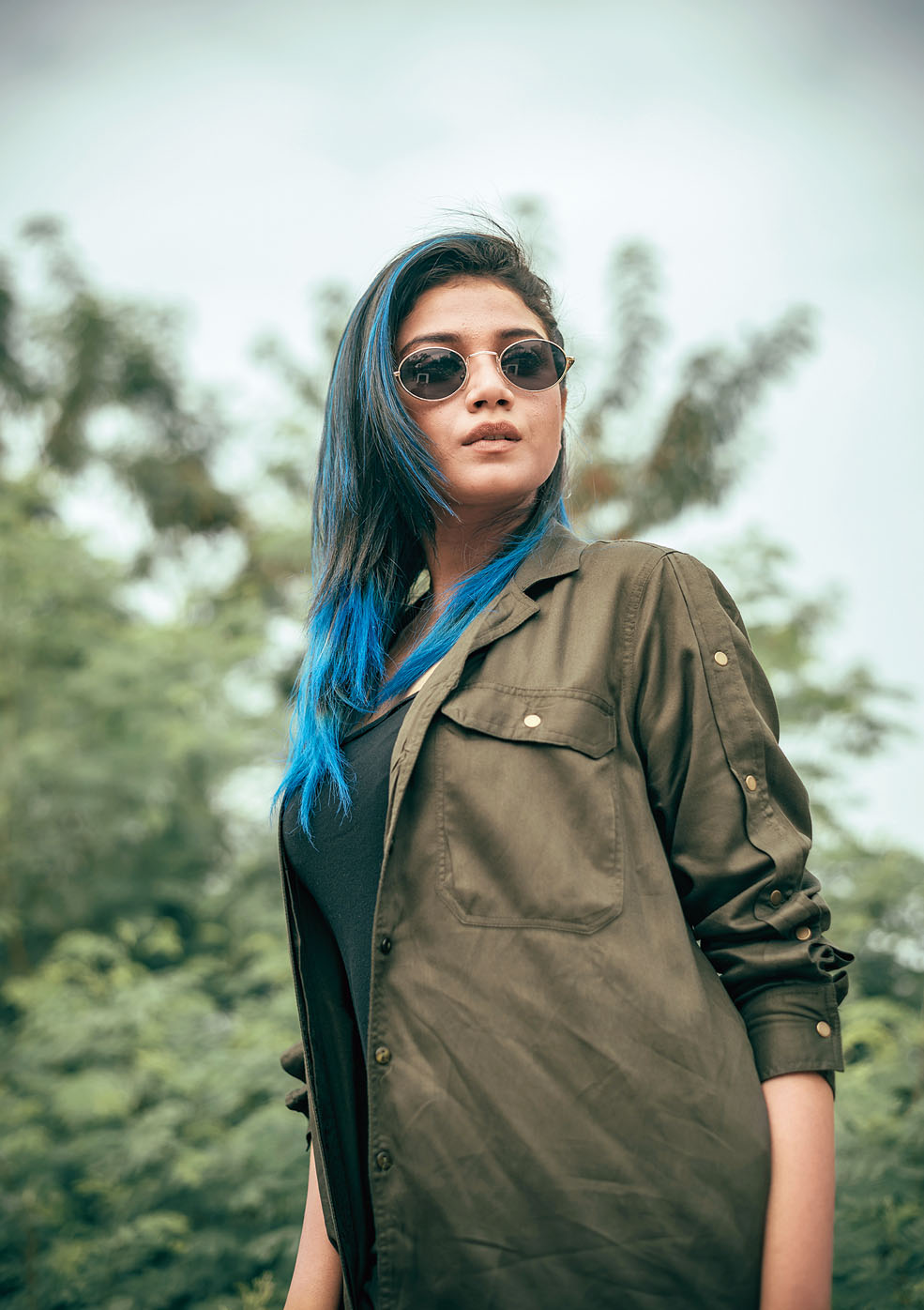 What's the status of the Kolkata International Film Festival for this year? How will it happen?
The submissions and applications for KIFF have already started (Sil is a core committee member and member of advisory committee). We are hoping things might become somewhat normal by November and a physical film festival would be possible. At the same time we are not completely ruling out the fact that we might not be able to hold the physical film festival. If that is the case, then it might happen virtually. It won't be possible to have international delegates this time. For national delegates it will depend on the time and situation. But the Kolkata International Film Festival will happen. We have started getting proposals of international films.

How's the last couple of months been for you? How are you holding up?
It is a new experience. We had never imagined that we would have to live like this. Initially, we tried to adjust to the situation. Mon ta kharap chhilo, seeing people suffering and getting affected. I knew I would not be able to shoot now. However, I tried to utilise the time I was getting. So I delved deep into reading. I set up my office at home and started working on my scripts, concepts. We did a social awareness film (Jhhar Themey Jabe Ekdin)... I wanted to experiment and see how one can do a film from home. I felt I was being useful to society in my own way. I did a film for the Kolkata Police, which became extremely popular and I felt happy doing that. Then Raj Chakraborty and I did another social awareness project.

What are the new things that you learnt about yourself during the lockdown?
The lockdown has calmed me down. I have become extremely calm. I started seeing things on a larger aspect. Life goes on and truth prevails. It is very important to ignore negative vibes and carry on making yourself useful. I have some great friends like Bickram (Ghosh), June and a wonderful family who are always there by me. My daughter (Sonika) is an
eye-opener. She was all alone in Bangalore working from home. She has grown up as an independent woman and can live her own life and that has given me tremendous amount of confidence and a lot of respect for her. The lockdown has also taught us to respect nature.

Know Maayakumari
The film tells the story of the reigning screen couple from the 1940s, Kanan Kumar and Maayakumari. Kanan was a famous producer-director and Maayakumari was a famous actress of that time. They are fictional characters but throughout the film there are real-life references to 100 years of Bangla cinema. We talk about Kanan Devi, Pahari Sanyal, Uttam Kumar, Supriya Devi and many others. It is completely a work of fiction. When Maya-Kanan are at the peak of their careers, Maya decides to leave the world of films. She starts living in a secluded house outside Calcutta with her husband Shital Bhattacharya (Rajatava Dutta), a yesteryear music director. In 2008, there is a mysterious death. In 2018, a director called Soumitra Mallick (Indrasish Roy) gets inspired to make a film on the lives of Maya and Kanan. The 2018 film stars Ahir Chatterjee (Abir), who is the grandson of Kanan Kumar. Abir plays young and old Kanan Kumar and Ahir. Rituparna Sengupta plays the original Maayakumari.
— Arindam Sil