Fatima Sana Shaikh is back with two back-to-back releases
'One failure is not going to make me go away'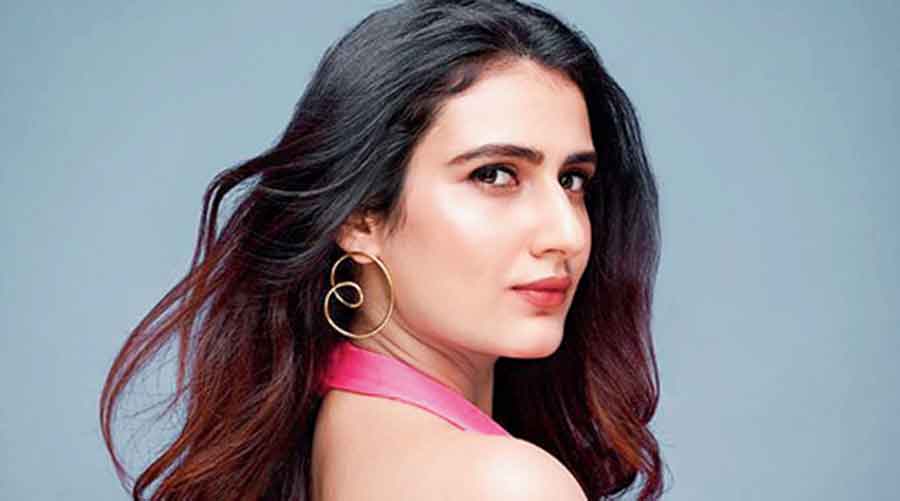 ---
---
Fatima Sana Shaikh has two big releases coming up. Suraj Pe Mangal Bhari, co-starring Diljit Dosanjh and Manoj Bajpayee, is aiming to be a multi-platform release on November 13, while Ludo — Anurag Basu's quirky comedy featuring a winner of an ensemble cast — streams on Netflix from November 12.
Fatima, who debuted with Aamir Khan's blockbuster Dangal in 2016 and played Kamal Haasan's knee-high daughter in Chachi 420 in the '90s, has also been quarantining in the hills for the last few months. A t2 chat.

Two releases in two days must be quite a high. Is it also a little bit of pressure?
I am very happy, I am very excited. It's been quite a while since my last film (Thugs of Hindostan) came out and Dangal was some four years ago. For me, it's a huge thing that two big films of mine are coming together. It's all excitement and no pressure!
But yes, I am someone who always wants to go and watch my film on the big screen. That excitement is something different. But an OTT release is the need of the hour and I am happy with what's happening with both my films.

Both Ludo and Suraj Pe Mangal Bhari are comedies but belong to different worlds. What were your reasons to opt for these films?
For me, it's never one thing that determines that I want to do a film. The story, star cast, set-up, director... everything counts. More than my character, I look for a great story because nothing works if the story isn't good. As far as Suraj Pe Mangal Bhari is concerned, I jumped at the chance to work with Manoj sir (Manoj Bajpayee). I love him, I love his films, from Gangs (of Wasseypur) to Aligarh to even Gali Guleiyan, which I watched pretty recently. All my time on set with him was spent asking him numerous questions about his craft, about the parts that he's played and how he gets into his characters. I really wanted to work with him. There are also other good actors, like Manoj Pahwa and Seema Pahwa. When you are offered a film with such a cast, it's normal to get tempted (smiles). Abhishek Sharma, the director, has also made some good comedy films... he's the man behind Tere Bin Laden. I had no reason to say 'no' to this film.
And Ludo, of course, speaks for itself. I always wanted to work with Dada... Anurag Basu... I have loved all his films and the quirky way in which he presents his films.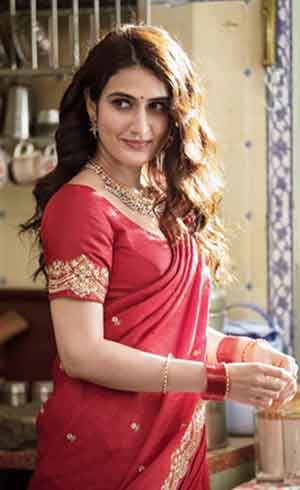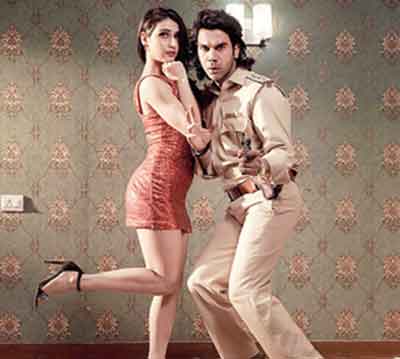 Everyone knows that an Anurag Basu set works unlike any other set in Bollywood, primarily because so much happens off the cuff and in the moment. Did you have a similar experience?
I had heard about how it's quite suspenseful being on his set because even the actors, till the last minute, don't know what they have to do next... there is, often, no script to go by (laughs). And, of course, that also happened with me on Ludo.
With Dada, you really don't know what you are getting into but that is the beauty of him as a director... he is so good at what he does that even seasoned actors bina jaane bina kuch samjhe chale jaate hain unke saath kaam karne ke liye. The journey of his films is so beautiful, the process is so fulfilling that everyone wants to go on that journey with him. And that's what we did with Ludo.
You had a massive hit in Dangal and a massive flop in Thugs of Hindostan. How have you recouped post that setback?
At that moment, it did pinch, it did hurt a lot. If you put in so much effort and passion into something for such a long period of time, and it's criticised in the way Thugs (of Hindostan,
co-starring Amitabh Bachchan, Aamir Khan and Katrina Kaif) was, then it does hurt.
But over time, I also realised that it's taken a lot of effort to get into this industry and one failure is not going to make me go away. I keep looking for good projects and good people to work with. I am okay with my previous film not doing well kyunki woh bhi ek experience hain. I have moved on.
You took off to quarantine in Dharamshala a few months ago and have been parked there ever since. What's that been like?
In Bombay, I was sitting at home and even in Dharamshala, I am at a friend's place. The only difference is that when I look out of the window here, I can see beautiful mountains (laughs). I spent the early part of the lockdown with my parents in Bombay, but then my mom went back to her native town in Kashmir and my father was busy working. Since I have a strong support system in the form of my friends in Dharamshala, I came here and I have been here since.
When you sit at home, then there is a lot of time to process your emotions, and I have been doing that even more surrounded by such beautiful nature here in Dharamshala. I did go through a period of insecurity, but I am much calmer now. I have been cooking, baking, cleaning things, learning things (laughs)... sab kuch ho raha hain.
I have also used this time to catch up on films and shows. Right now, I am watching This Is Us. But yes, I am have been going out on long walks and experiencing nature rather than burying my face in a screen.