Director Spike Jonze turns in a fine performance with his documentary, Beastie Boys Story
Group members Mike Diamond and Adam Horovitz share an intimate story of their band and 40 years of friendship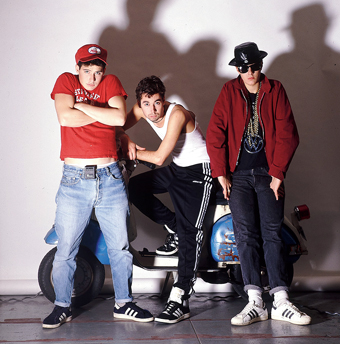 ---
---
They were the life of parties in the 1980s. For many they were the Sex Pistols of the 1980s. They lived up to the headline for a 1986 review of their debut album, Licensed to Ill, in The Village Voice: 'Three jerks make a masterpiece.' The Nuuu Yawwwk band Beastie Boys could spew I got more juice than Picasso got paint with confidence.
Group members Mike Diamond and Adam Horovitz share an intimate story of their band and 40 years of friendship in a live documentary experience that certainly is a must-watch. Directed by their friend and collaborator, Spike Jonze —known for directing films such as Being John Malkovich and Her — the two-hour-long Apple TV+ documentary, Beastie Boys Story, tells a story with zero fluff.
What started out as a four-member never-ending party with Mike Diamond (Mike D), John Berry, kick-ass drummer Kate Schellenbach and Adam Yauch in the early1980s (before that it was known as Young Aborigines) ended decades later with the death of Yauch but not before becoming the first crossover white rap act of the 1980s, even though Berry left in 1983 to be replaced by Adam Horovitz (Ad-Rock) while Kate was shown the door before it became a legendary trio. But make no mistake, Kate was cool and she was "smarter than us" declares the duo in the documentary.
There's a lot to be discovered or rediscovered during the two-hour playtime, like Beastie Boys is an acronym for "boys entering anarchistic states towards inner excellence". Of course, the name was inaccurate because there was a girl drummer!
The journey of the group began with a gig at John Berry's house; it was a party. "We were like Monty Python as much as we were Black Flag," declares Mike. This was when they were really young, in their teens. By the time they turned 16, they were listening to soul, punk, rap and reggae. Rap was hard to find on radio back then because there were only a few 12-inches out there. But the group wanted to "switch up" their style. "We were obsessed with this stupid commercial for this ice cream store called Carvel (it had as name of an ice cream cake, Cookie Puss). And someone had this smart idea to record a super stupid prank phone call song called Cooky Puss."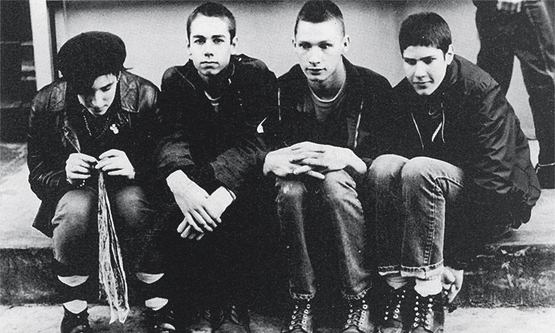 It was an experimental track that hit all the right notes and found a champion in Dave Parsons, who had a record store where the members would hang out. Dave started a record label and put out the track as a 12-inch. And DJs started playing the track in their clubs.
The year 1984 was a turning point. It was the year the song Sucker M.C.'s by Run-D.M.C. arrived. It was everywhere in New York — playing in cars, pizza stores, tape decks... This was when the group members started writing their own rhymes. In their quest to popularise Cooky Puss, they met a man, who was into wrestling and metal. They found him at a New York University dorm. And he had a bubble machine, among other things. The legendary record producer Rick Rubin was the man. He had confidence that was infectious. His dorm room became the group's headquarters.
The next big moment came in the form of Rick producing a song called It's Yours for rapper T La Rock. Up until then, music for rap records was mostly played by a band. It was played to sound like funky so that it would get on the radio. It's Yours was just a rapper and a drum machine. It was raw and punk in sound. Rick went on to introduce the group to another iconic figure in the music industry, Russell Simmons, who immediately saw the possibility of managing a white rap group. The result: Rock Hard, the group's first big rap song.
It was also during this time that Kate was headed towards the exit. Cementing the place of Beastie Boys was the track Hold It Now and the album that followed — Licensed to Ill. What followed were stories of how they fell out with Def Jam and signed on to Capitol Records. But by the time the decade was drawing to a close, rap's ante had been significantly raised. The gates were open for Public Enemy and NWA.
Beastie Boys Story is available on Apple TV+ from April 24