Dia Mirza salutes lockdown heroes across India in Discovery Channel show
Bharat Ke Mahaveer, a three-part show, is an initiative in association with UN in India and Niti Aayog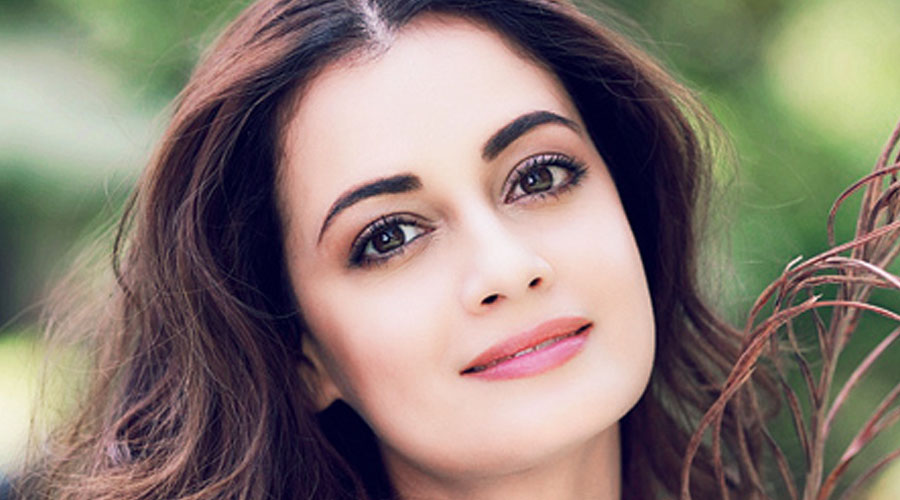 ---
Calcutta
|
Published 24.11.20, 11:56 PM
|
---
Dia Mirza is raising a toast to India's unsung heroes who have gone out of their way to help those in need during the Covid-19 pandemic. She is hosting Discovery Channel's three-part show Bharat Ke Mahaveer, an initiative in association with UN in India and Niti Aayog, that airs Saturdays at 7 pm.
The actress-activist, who has proved she is much more than a pretty face with her advocacy of causes, offers to answer t2's questions in Bengali. "Ami Bangla bhalo bujhi. My mother was born Deepa Sil, probashi Bangali. Her grandfather had moved to Hyderabad. She was raised there," she informs. The UN Secretary-General's sustainable development goals advocate is sharing hosting duty on the show with actor Sonu Sood, who has also played a significant humanitarian role ever since the lockdown.

You have been working with the United Nations Environment Programme for a while now. What prompted you to become involved with such causes?
A combination of a few things. One is the indescribable joy which you feel when you feel you are a part of a positive solution or change. Be it climate change, wildlife conservation or the humanitarian crisis that we are fighting now, all that make you feel anxious and helpless. The only way you can restore some peace in your mind is by being a part of the solution and working to help people. Our holy books say the biggest source of joy is by uplifting lives. So the biggest reason is a deeply selfish desire to bring joy (laughs). I am in a privileged position. If I cannot make use of the privilege to help others, what is the use of it?
I also feel your outlook depends on your parvarish. There was always a deep sense of generosity in my parents and I witnessed how much joy it brought to them.
When you find out the stories of our mahaveers you will see that it does not matter which socio-economic stratum you belong to, which religion you profess, what cultural background you have. All that matters is the intention to bring change. If you have empathy and compassion, you can be anywhere and even with nothing you can make a difference. The desire to make a difference is what is needed.
Tell us about the show. Who among the mahaveers did you admire the most?
Bharat ke Mahaveer tells 12 extraordinary stories. Of them, two are organisations and the rest are individuals. I highlighted the episodes on Rohan Ray, Akash Raghavan, Baba Karnail Singh Khaira, Saroja Sundararajan and Radio Mewat. The others have been highlighted by Sonu Sood. All of them are phenomenal in their efforts. Even among them, I'd say Baba Karnail Singh, deeply touched my heart. He is among the oldest of them but proved that age is just a number. The youngest is Riddhi Nemala, a 12-year-old from Hyderabad. Like some of the other mahaveers, not only did they do things on their own, they also mobilised a lot many to be part of their effort.
Sonu Sood has emerged as a national hero amid the lockdown. When people like you two come forward to do your bit for society that surely helps the image of the industry that had been so viciously targeted in some quarters recently.
If public perception about the film industry suddenly changes because of some irresponsible reports that would be very unfortunate. Every industry or organisation has all kinds of people. You can't paint all with the same brush. I can say with pride that we have always come forward for humanitarian causes. It has been deeply embarrassing and saddening to see how some sections of the media have been so irresponsible in the way they have painted our industry in the recent past. Our support for such shows may further our individual credibility. Even if we were not part of the industry, I think we would have been working the same way. But as part of the industry, our advantage is we can connect with more people and we are grateful for it.
In several areas across the country, including Calcutta, we have seen significant reduction in pollution due to less crackers being burst on Diwali.
Yes, I read a report that it was significantly less in seven cities across India. But there is still a lot more to be done. When we talk about climate change, it is important for us to understand that human health and progress are connected to how we treat the planet. We are confronted by an existential crisis. We have, as human beings, developed this arrogance that we can control everything. This pandemic has made us discover that we cannot. Unless we become responsible citizens of the planet, things are not going to improve. It gives me great joy that during this lockdown, India, like the world, has seen unprecedented environmental participation and action. Many citizens have not only challenged flawed policies and demanded action but have also made drastic life choices — refusing single-use plastic, taking up plant-based diet... We are in this together and every action will count. Twenty-one of the 30 most polluted cities are in India (in terms of PM 2.5 levels).
How did the lockdown go for you?
Essentially, this lockdown gave me the opportunity to pause and internalise. I also stayed home for the longest phase in the last 20 years. I could spend quality time with my mother. I could have home-cooked meal for every single day for seven months. I could do a lot of good work virtually. I did this show during lockdown.
You launched your production house One India Stories last year.
When I started my other company, Born Free Entertainment (with ex-husband Sahil Sangha), I had cast Vidya Balan in a beautiful film called Bobby Jasoos. I get great joy in making films. I believe films and stories are a powerful tool for social change. With One India Stories too, we would like to tell many such powerful stories across platforms which will do more than entertain. Because of lockdown, work got interrupted. We did as much creative work in this period as we could, like writing. Now we are clearing backlogs of old commitments before taking up new projects.
You undertook a trip to Germany in search of your father's side of your roots in 2018.
It was the first time that I visited the home that my father (Frank Handrich) was raised in. He was from Munich. I got to understand what my grandparents did, other than being Olympic equestrians. That's where they met. I also got to art, culture and cuisine. I got to meet family. The joy in those moments is beautiful. There were certain things connected to my father that I could not picture. Now I can.
You tweeted a tribute after the demise of Soumitra Chatterjee.
Yes. I didn't have the opportunity to act with him. As we all know, he was a remarkable artiste. I believe an artiste never dies, especially one of his calibre. My mother showed me all those films while growing up. It was an integral part of my early education — especially Charulata and World of Apu. Just because I didn't grow up in Calcutta doesn't mean I didn't watch these films! (Laughs)
Dia's mahaveers
The following are the lockdown heroes Dia Mirza introduces in the TV show:
Ridhi Nemala, a 12-year-old from Hyderabad, who raised over 11 lakh and supplied over 2,000 ration-kits during the pandemic through her Project Care-ona.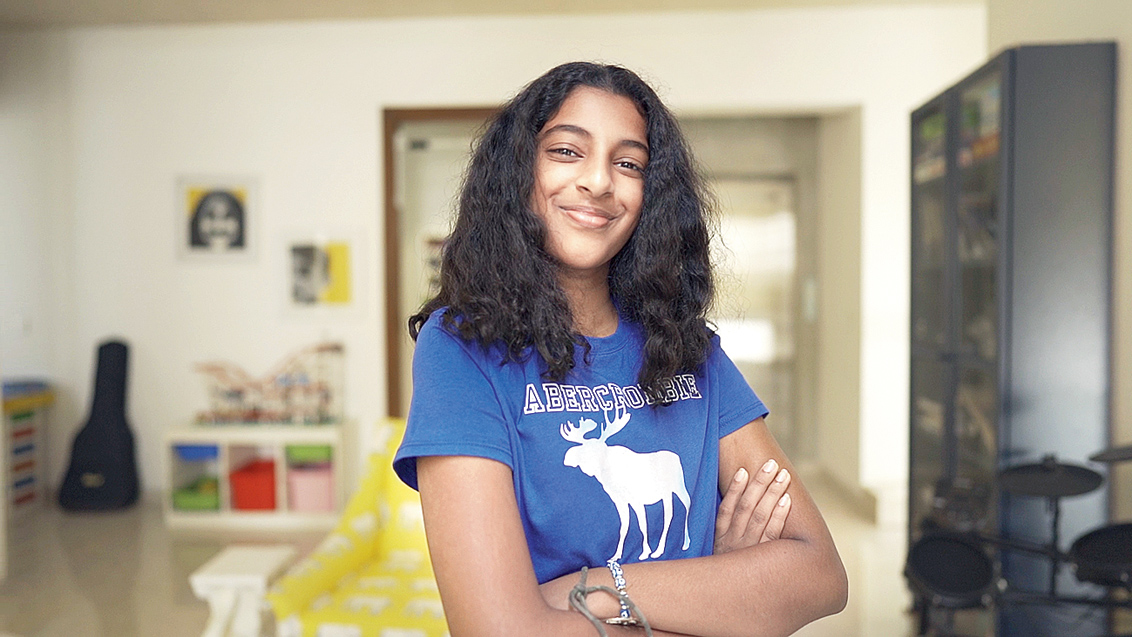 Saroja Sundararajan, an 85-year-old mathematics teacher who sold creative math worksheets to donate Rs 2 lakh to the PM Cares Fund.
Rohan Ray and Akash Raghavan, school students from Bengaluru, who started an online fitness club for children and donated all their earnings and savings for Covid relief.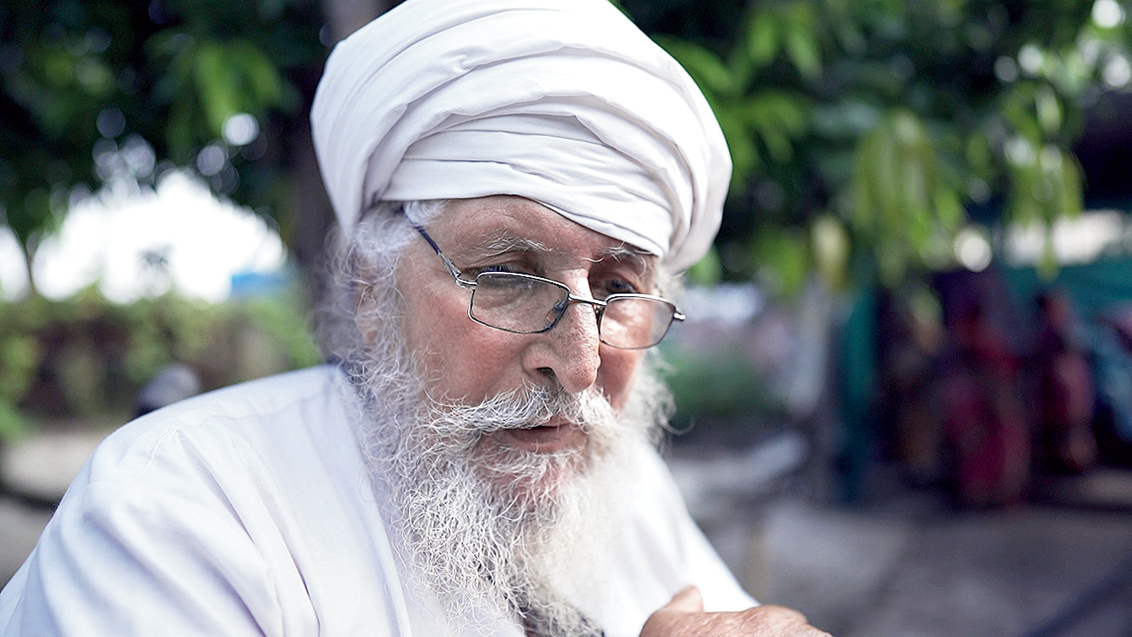 Baba Karnail Singh Khaira, 81, who fed over 2 million people, free of cost, through his roadside eatery on NH-7, Maharashtra.
Radio Mewat, a community radio station in Haryana, managed entirely by locals, that is raising awareness about Covid-19 while ensuring children continue to learn.