High-decibel hollow
There's a stark similarity between the misfired #MeToo movement and the current campaign against the Hindi film industry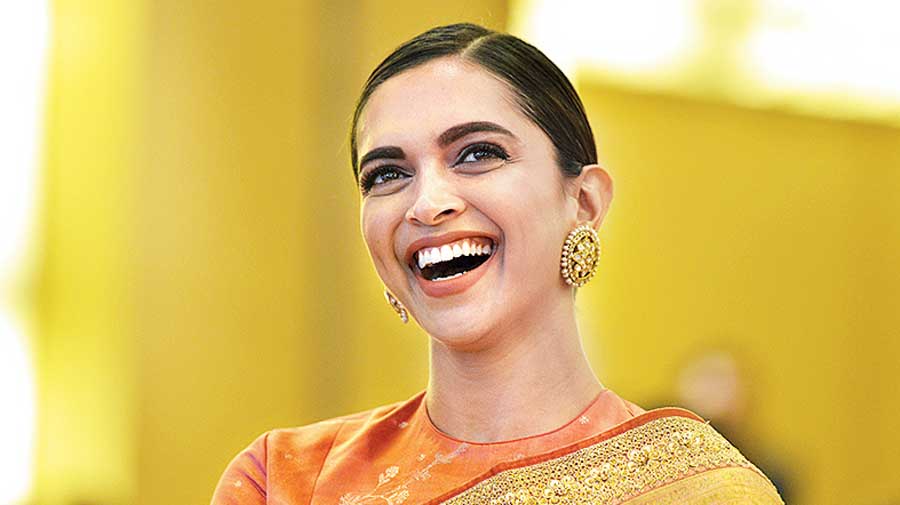 ---
---
The most politically incorrect word of the day is maal: be it the "Kya maal hai" leer of a male or paraphrased as "Maal hai kya?" in a WhatsApp chat by a celeb like Deepika Padukone. The first could draw the attention of the NCW while the second could get you into serious trouble with the NCB.
Jokes aside, there's a stark similarity between the misfired #MeToo movement and the current campaign against the Hindi film industry. To start with, they have both pronounced one-sided judgements without waiting to be substantiated with finality by any investigating agency.
One year ago, an actor who was trying to turn director had said that one of the important characters in his script would be a perfect fit for Nana Patekar. But he'd paused, wondering if the #MeToo charge against Nana would drag his film into a controversy. Although it was against the tide, I remember urging him to go ahead with Nana, an actor I don't always admire or even know personally. It was based solely on the belief that no unproven charge against a man should come in the way of his work, the operative word being "unproven".
Besides the popular outrage, a second similarity between #MeToo and what's happening today is that every accusation has been treated as an indictment. If that were truly applicable, half our parliamentarians would have been ineligible as lawmakers.
The third resemblance between the two movements is the politics around it.
The "clean chit" given to filmmaker Anurag Kashyap by ex-wives and female colleagues is proof of all the above similarities. One agrees a charge of inappropriate behaviour against Kashyap by a dodgy Payal Ghosh cannot be taken at face value; I too would lean favourably towards him.
But why wasn't the same grace shown when Tanushree Dutta smeared Nana Patekar? When she flew in from the US to replicate the Harry Weinstein case and ignite a #MeToo movement in Mumbai, what were her credentials? Tanushree was no A-lister, she was someone who'd got her chances but couldn't make the grade. Films like Horn Ok Please with Nana were hardly big-ticket assignments worth hanging around for. She wasn't exactly hounded out, as claimed.
Further, when one examined Tanushree's charge, Nana had really not "done" or said anything that could amount to sexual harassment. It was mostly about how he looked at her on set, a gaze that could have different interpretations depending on who was verbalising it. One also checked the complaint Tanushree had made about the Nana-starrer a decade ago to Cintaa, the artistes' association. It was solely about non-payment by the producer, there was not even a hint of sexual misdemeanour against her co-star in her complaint.
However whimsical he may be, Nana too could have got a string of colleagues and perhaps an ex-wife or an ex-girlfriend like Manisha Koirala to speak up for him. But, unlike the indulgence shown to Kashyap today, every whisper of support to any man charged was stifled with anger in 2018.
On a TV debate when an anonymous woman accused producer Karim Morani of raping her for a year and claimed she'd tried to commit suicide 30 times, I was shouted down for questioning her logic. Much like the debates today where anybody who voices a concern or refers to Sushant's "personality" is slammed viciously.
Undoubtedly, both movements have also petered out into politics. When Vinta Nanda, before naming Alok Nath, identified him as a "sanskari", it was political. When a DGP who got the spotlight riding on the tragedy of a Bihari actor seeks voluntary retirement on the eve of Assembly elections, it is politics at play. When the entire Left rushes to support Kashyap, going against all the rules of the game that had been set in 2018, politics isn't far behind.
The gender sensitivity that was the foundation of #MeToo got waylaid by lack of logic and politics. One hopes that won't be a fourth similarity between the two high-volume campaigns. For that would be the real tragedy.