Feet up, hands down!
The T-shirt handstand challenge is giving 'world going upside down' a positive spin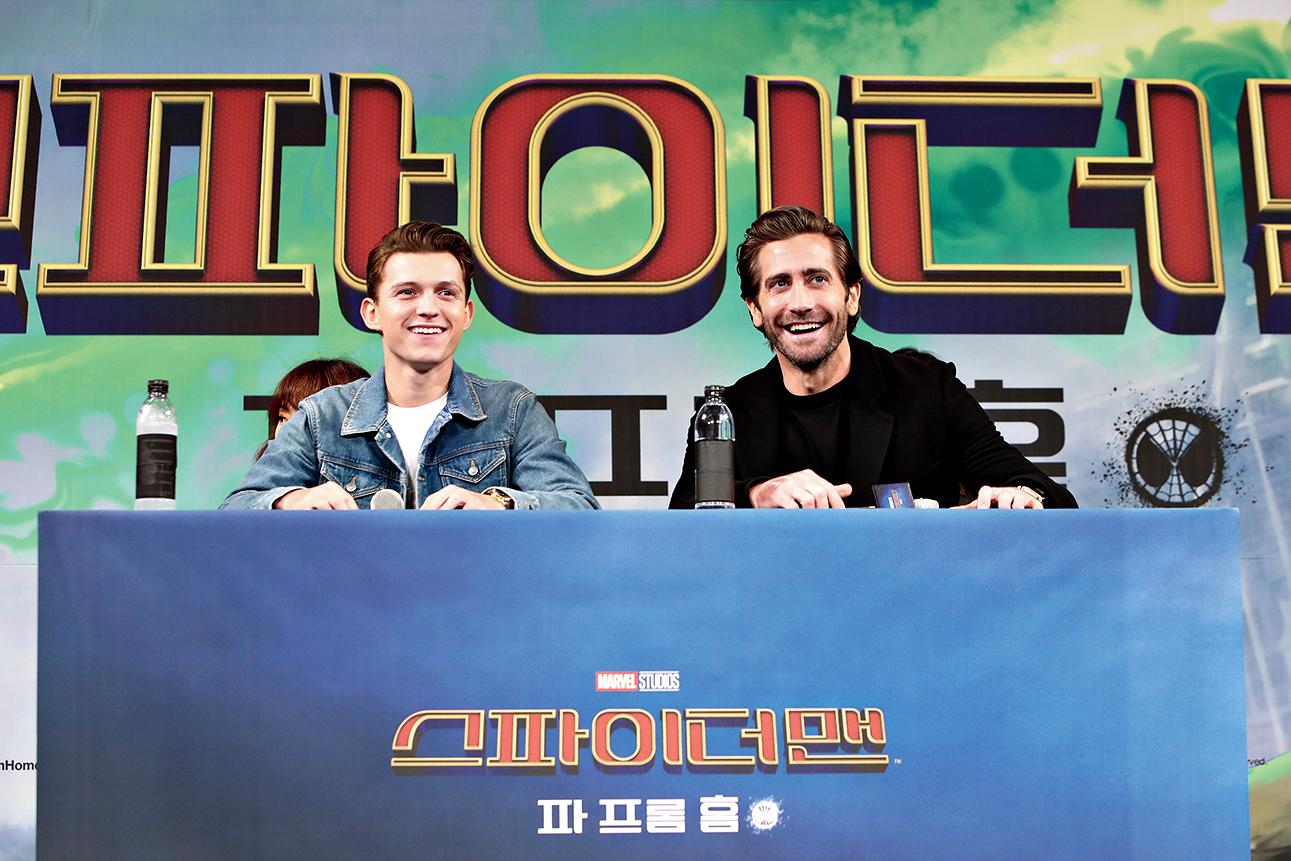 ---
Published 27.04.20, 03:25 PM
|
---
Athlete Lolo Jones' handstand video made us laugh out loud, what with the captions and subtitles! 'When I saw Spider-Man and Jake Gyllenhaal do a handstand challenge with one shirt... first I want to thank them for having their shirt off because I haven't seen a man in 25 days and also' read her post. The 47-second video on Twitter saw her try two tees. And that sip from a wine glass at the end was howlarious!
Singer Ellie Goulding combined fitness with a pinch of promotion in her handstand Instagram video. 'Looks like folks at TikTok have been doing the #worryaboutme challenge so here's my weird attempt #wamchallenge…' she wrote. Worry About Me is her recently released track. Her conclusion? 'errrr not as easy as it looks'! She then nominated her followers to take up the challenge while playing the track and urged them to post blooper videos too.
Brokeback Mountain star Jake Gyllenhaal sportingly took up the challenge after actor Tom Holland tagged him in the handstand T-shirt challenge video in his Instagram story. Of course Jake aced it with ease, his manbun and his hot bod sending his fans into a tizzy. His breathless impish smile at the end of the video won our hearts, too, just like many a Twitterati who reposted it.
A fresh-faced Rakul Preet Singh took up the challenge because she was 'too bored of wearing my tee the normal way'. In her Instagram video, the Yaariyan actress completed the challenge effortlessly, with a smile on her face. She later posted IG stories of her father taking up the challenge.
Quarantine life can either feel like jail or Jailhouse Rock. If you are trying to keep youself happy during the lockdown, chances are you are lapping up all the challenges flooding social media, with gusto! Like the T-shirt handstand challenge which went viral after Spider-man aka Tom Holland posted his video of attempting it on being challenged by director-actor Ollie Gardner. Holland tagged co-stars and friends from the industry. Soon EVERYONE was doing it.
We sifted through some. Please do remember that you, like Ryan Reynolds, can always pass it up!
Champion gymnast Simone Biles got innovative with her handstand challenge. In her 57-second Twitter video, the 23-year-old was seen attempting to take off her sweatpants while doing a handstand! #NoEasyTaskEvenForAGymnast
Actress Neha Sharma showed where there is a will, there is a way. She tried the challenge with a 'ONCE broken right wrist'. She excused herself for a little bit of cheating as she took support of her right arm on the floor while putting on the T-shirt. t2 says, well done, Neha.
If Mandira Bedi's fitness videos are real goal-setters, her quarantine get-fit posts are full of intent in reaching out to all those who want to utilise this lockdown to knock down some kilos. She was tongue-in-cheek with her handstand video. 'I'll take the #tshirtchallenge and raise you one. I have often been told, you should wear more clothes, and so here I go, attempting to get dressed!! I have left every grunt for you to hear, so you can sense and feel my discomfort doing this!' read her post. The fit and fab actress not only aced the tee, but also managed to slip on a pair of shorts.

Good to see Tom Holland's Spider-Man training is (somewhat) paying off 🙃

(via @TomHolland1996 | IG) pic.twitter.com/jGINhscvwa

— Fandom (@getFANDOM) April 1, 2020
"Challenge accepted @TomHolland1996"

(https://t.co/sDAT80KAhc) pic.twitter.com/hjlJCUa2qC

— Jake Gyllenhaal (@JakeG_Online) April 2, 2020
handstand challenge 🤷🏾‍♀️ pic.twitter.com/D11uhLoG37

— Simone Biles (@Simone_Biles) April 11, 2020