Choreographer Bosco Leslie Martis plunges into direction with the dance horror-comedy rocket gang
A chat on the film's genre, technology and world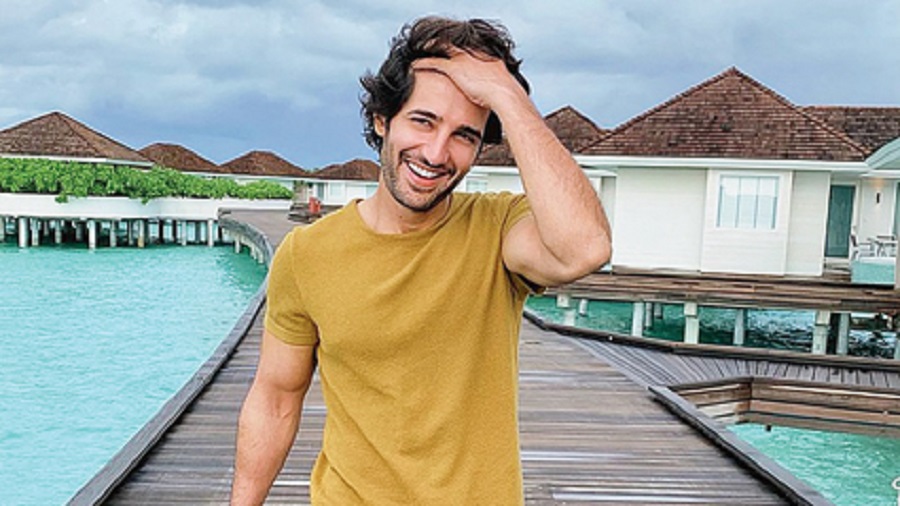 ---
---
Bosco Leslie Martis, one half of the Bosco-Caesar choreographer duo, turns director with Rocket Gang, being billed as a "dance horror-comedy", and produced by Zee Studios. The Telegraphh chats with Bosco on the film's genre, technology and world.

What can you tell us about Rocket Gang?
It's a dance horror-comedy. Being a choreographer, the best thing for me to do was a dance film. I needed to own the world I know but also make it different and a little quirky. That's where the horror-comedy bit came in. We've also kept it in the zone of a family drama so that we can bring in audiences. It's important for us to entertain. We've (Bosco-Caesar) done that as choreographers, but as a film-maker, I want to take a leap. So, Rocket Gang came up and I loved the title. It's a family film, it has its quirks and it has the germ of dance, which I like to explore.

These are very diverse genres to bring together in one film…
I think Stree (starring Rajkummar Rao and Shraddha Kapoor) did horror-comedy very well and set the benchmark. Go Goa Gone (with Saif Ali Khan and Kunal Kemmu) also did it… it was a zombie film. This idea really inspired me and Zee Studios and Shariq (Patel, CEO, Zee Studios) have been very supportive.

You have Aditya Seal frontlining an ensemble cast. What made you pick your actors?
For the roles of the kids, I needed dancers who could act. We launched a search and got these five kids. For the leading man, we didn't want a star-star, so to speak. The film is high-concept and once people believed in it, then everything else fell into place. We did our casting correctly and I think we've got our team right.

You are reportedly using the technology of virtual reality for this film, something that we have seen in films like The Jungle Book, the live-action remake of The Lion King and The Mandalorian...
Yes, we are going to be shooting on a three-dimensional virtual reality set that's being created by international artistes. It's a world that I have imagined and they are helping me build that. It's a green screen but because the property is already built, the actors, once they wear the kit, will get a visual of what it's going to be. It's a more immersive and interactive kind of technology where the actors will already be placed inside the world. It's still a chroma set but the actors can get a feel of the world.
This set will also make it safer for people to shoot because we don't have to operate on a huge set. Since we are just a cast of 10 people, we are a smaller number on set. VR (virtual reality) means that a lot of the work will happen in the studio, and this is the way we will need to work for the next few months, at least. We were supposed to start in March but couldn't because of the pandemic. We go on the floors in a couple of months.

You have a prolific career in dance. Was film-making always on the cards?
Yes, it's been a while since I have been trying to mount a film. There were a few concepts I was working on and this one really excited me and I have been lucky to have a good support system in Zee Studios. It got green-lit pretty soon.
Going forward, I am definitely going to balance both my careers because song and dance is something that I love inherently. I have many friends in the industry who have developed a comfort zone in working with me as a choreographer and I am sure they will adjust and accommodate when I have to take time off from my choreography for film-making.