Character artists like Neena Gupta and Sanjay Mishra are making it big
With the success of Badhaai Ho, Neena has been getting quite a few offers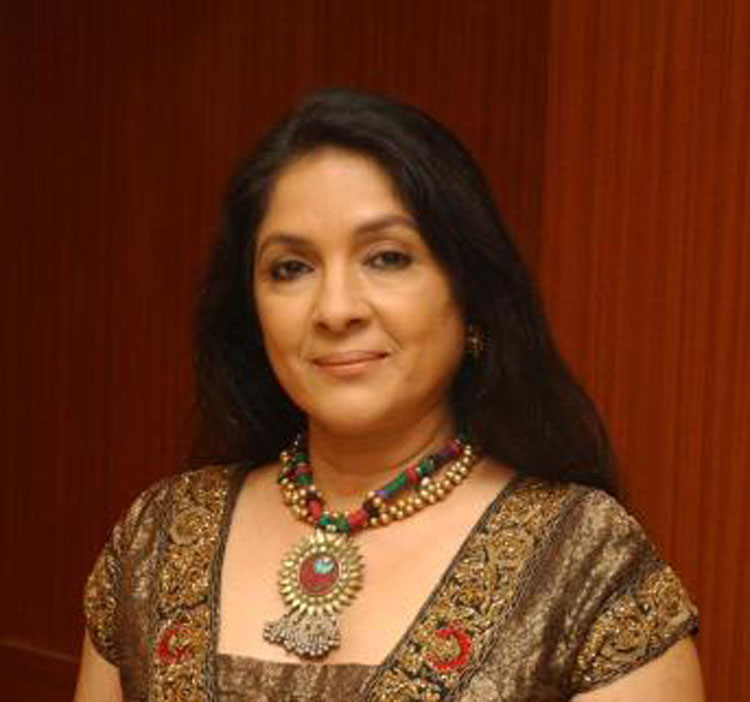 Neena Gupta
Telegraph picture
---
Published 09.02.19, 08:59 PM
---
Bharathi S. Pradhan is a senior journalist and author
Around the time the promos of Manmarziyan came out, a prediction was made here that Vicky Kaushal was a name one had better get used to hearing and reading about. Since he started off humbly with films like Masaan, was the son of an action director and not a big star, he wasn't someone anyone really knew or wanted to know. But the versatility in his work — shown in films like Raazi and Sanju — impressed those in the know and if one had one's ear to the ground, one knew he'd be a craze very soon. He is, after the uncalculated success of Uri, a small film that's got a huge return on investment with collections set to cross Rs 200 crore in India and Rs 300 crore worldwide, and the line "How's the josh?" turning into an anthem. When he walked in fashionably late for an Uri celebration with the media and distributors, children rushed to click selfies with him and women gushed over him. It was like watching a prediction come true.
What is heartening today is the range of films that have done roaring business and the acceptability of a bunch of character artistes. Neena Gupta is revelling in the attention she's been receiving after playing Ayushmann Khurrana's pregnant mother in Badhaai Ho, a role everybody knows Tabu had turned down. "I actually called up Tabu and thanked her for not doing it," gurgled Neena, who partied in Mumbai with her Delhi-based husband Vivek Mehra.
With the success of Badhaai Ho, again an uncalculated one like Uri, Neena has been getting quite a few offers. "Surprisingly, most of them with Sanjay Mishra," she disclosed. Another unlikely candidate for stardom. But, like Pankaj Tripathi, who has had solo hoardings of his plastered all over Mumbai for the Amazon Prime series, Mirzapur, Mishra too has an extremely busy diary. I recently saw a pretty good (still-to-be-released) film in which he's the hero. This kind of acceptance and popularity is unprecedented. But, like big stars who are cramped by it, character artistes too get stamped. However good an actor, Mishra is expected to play down and out. So when Neena, who is an unconventional urban woman, is offered a role with Mishra, it's invariably to play a lower middle-class woman.
With retail platforms other than conventional theatres and TV opening up, everybody's busy. Recently, Zeenat Aman shot a pilot episode for a Web series called Trophy Wives. She had a special visitor the first evening. Remember Bharat Shah, the diamond king of Amsterdam who was once a big shot producer? At one time, he bankrolled films like Bhansali's Devdas and was also the man who reportedly helped Shah Rukh Khan buy his bungalow Mannat at the then-unheard-of price of Rs 13 crore. Those were the days when Rs 13 crore was such an astronomical figure that colleagues would whisper, "Shah Rukh's going to be on the roads, he'll never be able to pay it off", etc. It really seems so far away and such a joke today.
Anyway, Bharat Shah, who financed Trophy Wives, drove down all the way from south Bombay to Madh Island to wish Zeenat best of luck. The story goes that when Shah was arrested for mafia links and suspicious funding many years ago, the film industry quickly turned its back on him. Zeenat was the one person who wrote him a sympathetic letter. It's a gesture he could never forget.
Whether Trophy Wives will progress beyond the pilot episode one isn't sure. But those three late evening shoots had their sidelights. Cast in an important role with Zeenat was her old flame Kanwaljit Singh. Those who were around in the 80s knew of the twosome that did a film called Pyaas. The romance fizzled out almost as quickly as the film did at the box office.
More than three decades later, there they were, shooting for Trophy Wives. Zee and Kanwaljit now have two grown-up, strapping sons each. So they ended up comfortably discussing their children. It really seems so far away.