From the margins
Prateik will bring back memories of his mother: Madhur Bhandarkar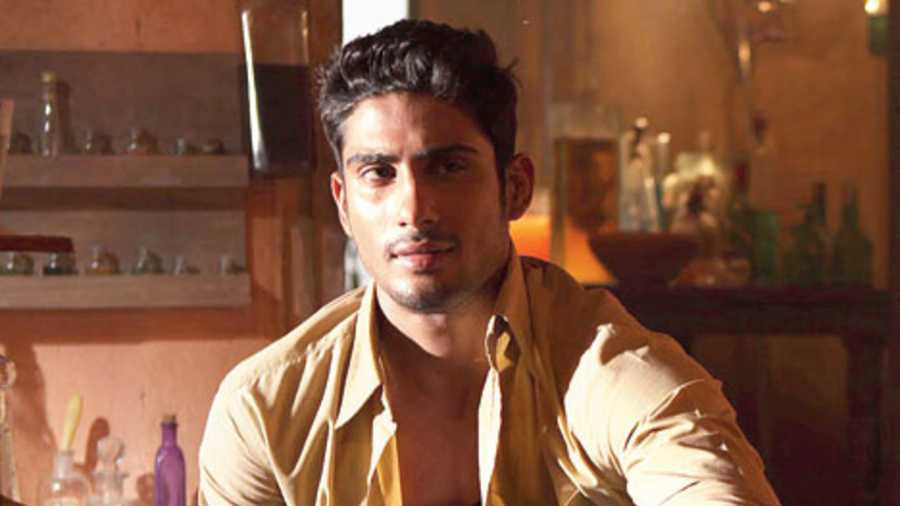 Prateik Babbar
File Picture
---
Published 08.08.21, 12:59 AM
|
---
Before casting for Indu Sarkar (2017), Madhur Bhandarkar had watched Shoojit Sircar's Pink. In the line-up of girls that included Taapsee Pannu, Madhur had spotted Kirti Kulhari. He signed her up for the role of stammering Indu, a metaphor for the mute Indian who was trampled all over during the Emergency.
Two years later came Pritish Nandy's Web series, Four More Shots Please!, the Indian version of Sex & The City, in which Kirti plays a hotshot lawyer with glamour and credibility. After films like Uri: The Surgical Strike and Mission Mangal, Kirti became more identifiable with substantial acting. The applause doubled when she became the woman who murdered her husband in Criminal Justice: Behind Closed Doors, in many parts of which there were glimpses of the stuttering Indu. Kirti is now here to stay and Madhur may take a bow for spotting her way before others.
So for his next film, when Madhur signed up Prateik Babbar who'd lost his stardom to substance abuse, you could tell that something special was on the cards for him. It's not easy to be Prateik Babbar. Imagine what it must be like to be an infant whose mother, legendary actress Smita Patil, died 15 days after he was born.
As if that wasn't unfortunate enough, Prateik was reared by his mother's ageing parents, a mere child when he realised his father Raj Babbar was a married man with a family of his own. Prateik's spunky mother had gone ahead with her pregnancy when her association with Raj was still under a cloud. In 2021, it's trivial; in 1986, it was controversial. 
Prateik couldn't be low-profile too. His father was a famous actor-politician. His mother was a celebrated actress who'd gone too soon, at age 31.
When Prateik stepped into his parents' profession, he took off really well. Jaane Tu... Ya Jaane Na (2008) was Aamir Khan's launch for nephew Imran. But it was Prateik, as the heroine's brother with the same expressive eyes and the full sensuous lips as his late mother, who stole hearts.
However, in real life he was a troubled youngster. His aunt Maanya (Smita's sister) was guiding him in script selection when she could've done with a few lessons herself. To top it, Prateik had an addiction. I remember the PR person of one of his many disastrous choices telling me how tough it was to get the spaced-out hero to face the media on the promotions circuit. 
But, like Sanjay Dutt who got a second and a third chance, Prateik went into rehab and emerged a new man. In 2018, when he played the small but significant part of Rishi Kapoor's nephew who gets misled into terror, thereby blighting the whole family in Mulk, Prateik made important statements to the industry. That he was up for any good role, in any language or medium, and that he'd deliver like a professional. He established his credentials by playing John Abraham's kid brother in Mumbai Saga, the kidnapper in Tiger Shroff's Baaghi 2, the college bully in Chichhore, and a young gangster in Rajinikanth's Tamil film Darbar. He could charm too as Jeh Wadia, the gym-toned bartender of Four More Shots Please!
But Madhur didn't watch any of this, nor did he take note of anything but Prateik's own behaviour when he cast him in the important role of a migrant labourer in his new film, India Lockdown. Every time they had a meeting, Prateik was there on time, alert and ready to work. Madhur was impressed. "Prateik will bring back memories of his mother," he predicts.
Smita Patil had a Padma Shri that she felt had come too early in her life, two National Awards and a thriving career that spanned both commercial and parallel cinema. But most of all, she was known for symbolising the marginalised — the Harijan in Manthan, the slum-dweller in Chakra, the factory worker in Mirch Masala.
The migrant labourer who has to find his way home during a countrywide lockdown has to carry forward that legacy.
Bharathi S. Pradhan is a senior journalist and author