Can't get enough of Paatal Lok's Imran Ansari?
A chat with Ishwak Singh on being Ansari, and much more about the heartthrob than just on a 'need to know basis'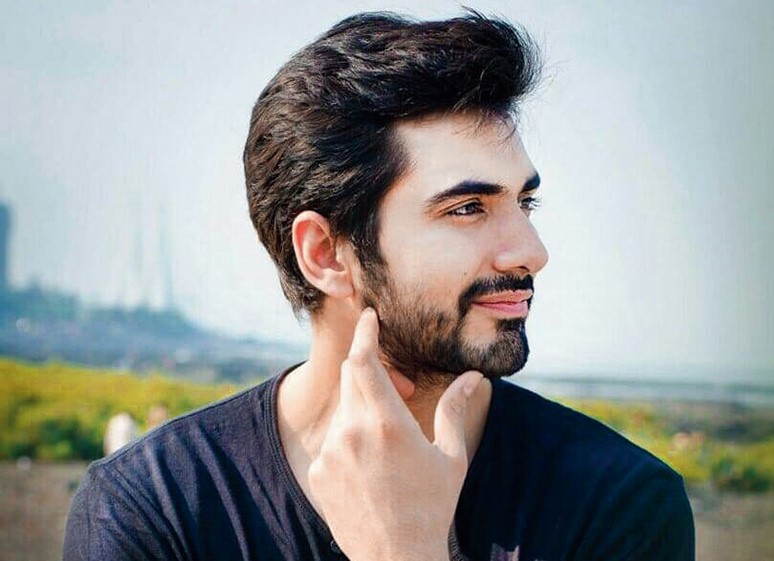 ---
---
Did that young, handsome cop called Imran Ansari, who walked shoulder to shoulder with Hathi Ram Chaudhury in Paatal Lok, make you go, 'Who's that guy?' Well Ishwak Singh has come in for major praise for bringing both depth and relatability to a part that embodies discrimination and marginalisation but rises above it to become much, much more.
The smash-hit Amazon Prime Video series has placed Ishwak firmly in the spotlight.
The Telegraph chatted with the architect-turned-actor, who has acted on stage as well as appeared in films like Aligarh, Tamasha, Raanjhanaa and Veere Di Wedding, on what went into internalising the tough part in Paatal Lok and becoming an overnight crush.
Does the overnight success of the show feel surreal?
It does... it's still sinking in, actually. Honestly, these are unusual times so you can't really gauge what's going on. One may be in isolation right now but at the end of the day, the reception feels pretty amazing. It's a validation of all the hard work put in. Nothing feels as good as the audience telling you, 'You touched me and I felt good about your performance'. I am getting lots of DMs on social media, almost everyone I know has reached out.
The great thing is that people are very specific in their praise, their texts go down to details of what Ansari says and experiences on the show. The audience has got so mature that it now identifies the nuances that I was trying to put out. Like many have mentioned that moment when Ansari goes to Punjab in connection to the case and he faces an elderly lady who was abused earlier, and he has a silent reaction on his face, which people have rightly pointed out as a combination of awkwardness yet acknowledgement, and that's what I was exactly aiming for in that moment. These are big things for an actor, because one is always looking to do more than just the basic obligations of saying lines and being in character.
So what are they telling you specifically about Ansari's portrayal?
The fact that it's very nuanced, understated and internal... pitch-perfect... that whatever he undergoes internally shows up beautifully on his face, something that people from the industry have also tweeted about. Ansari's demeanour in various situations comes through... whether it's when his senior Hathi Ram (played by Jaideep Ahlawat) is being reprimanded or when those even within the police force talk openly about Ansari's religious identity. Ansari can't protest openly but there is a reaction from him which is very subtle. Even during the interrogation scene, where a racial slur is thrown about (by Hathi Ram) and even when he sees the transgender person (Cheeni, played by Mairembam Ronaldo Singh) being beaten up. We all have experienced some sort of marginalisation in our lives and so it feels very relatable.
What I loved about the character right from the start was the human aspect to him... not so much the religious identity or ethnicity. Of course, his religious identity is important and playing him took me to places that made me understand what it feels like to be an Indian Muslim in today's times. So to answer your question, the moments where Ansari really doesn't speak — where he stands and just reacts — are the ones that people have really appreciated.
So was the fact that it's not a showy part, unlike most others on the show, that posed the biggest challenge?
See, a lot of things went into playing him. I have done a lot of work on stage and I would always be much more excited if I got a part where I didn't have many lines. It's actually a lot of fun because when you are silent, the chain of thoughts going on inside your head show up on your face, and that conveys a whole lot more than perhaps words could. It's not really about being easy or difficult, it's something that I really, really enjoy (smiles). It's communication through the body and eyes, and it comes out very beautifully if you are in that space. That worked a lot with Ansari.
Also, Ansari is not someone who is in the space to speak much. He's a subordinate, there is his religion... most of the time it's not his place to speak. But at every point you know through his body language what's going on in his head.
You've acted on stage and also in films like Aligarh, Raanjhanaa and Veere Di Wedding. Would Paatal Lok count as the most creatively satisfying yet?
Oh, definitely. I've always had a common aspect to all my performances, actually. When I started out, I used to be in the background of a huge theatre group. And then I saw a play, which after seven years I actually ended up playing the protagonist in. While on stage I started getting work in films like Aligarh. I kept working on my craft and the way I saw it evolving on stage, I was pretty sure it would happen on screen as well. I didn't want it any other way, because I have a method to my journey, to my craft... it's well thought out.
Throughout my journey, I have been building on my approach to a character, to make it believable and realistic.... And that made me build some acting devices that I started applying, no matter even if I had two scenes. If I played a doctor, I would keep visiting clinics. When I played a lawyer in Aligarh, I would hang out in the courts and listen to proceedings in human rights cases, since I was playing Manoj Bajpayee's (who played Prof Siras) lawyer in the film. I have done about hundreds of plays and I have applied this process to each... meeting people, reading books on the subject.... It's something I enjoy.
So by the time I got Paatal Lok, I was all geared up and had a methodology in place. I hung out at one of the busiest police stations for a month or two, made friends there and saw the camaraderie the cops share... which shows up in what Ansari shares with Hathi Ram, along with the respect he has for his boss. Off screen as well, I tried and built that equation with Jaideep. Also, I learnt how to interrogate as a cop... all these things came out of conversations that I had with members of the police force. It's also very inspiring to know first-hand what cops do... so there was respect for the profession, I started empathising with their side of the story, all of which played out in small moments on the show when I played Ansari.
You gave up architecture for acting. What prompted that move?
I did practise architecture but I always wanted to act. Even as a kid, the word 'actor' fascinated me... I would watch a movie and be mesmerised. When I watched Masoom (1983), I wanted to be one of those kids, be a part of that gang... it always fascinated me. I also found architecture fascinating in a way, I hail from a family of architects. I did it for a while but then I started doing theatre and both went on parallely for a while. And then I chose one.
Where do you want to be in the next five years?
I know, and then I don't know (laughs). It's good to have role models in terms of how they approach their craft and their process but I don't think like that. Good content is all that matters. For me, it's not the end but the journey. I guess a lot of people say that these days (smiles), but it's not a cliche. There's no other way for me to approach this profession than how I am doing it. I can't make it into a rat race like some others have... it's an art, it's an extraordinary profession. What needs to be at the centre is the art and the craft, and that's what I work on. So I am thinking in terms of content now... in terms of what co-actors I would like to work with, maybe try and look at an international project. Maybe try and expose myself to newer cultures. Paatal Lok is solid content... I am aiming for more of that kind.
And how does it feel to have become an overnight crush? Lots of women can't have enough of Ansari...
(Laughs) It's amazing. One can be all critical and philosophical about a part but nothing compares to the love one gets from the audience. People have been too kind and I can only just be thankful for all the love (smiles).