Scroll through the banner of any streaming platform. Keep a keen eye on the trailer of any digital release. Watch out for the opening credits of a new film. Chances are you will find one — and in some cases, a few more — actors from the Bengali film industry playing a significant role. Over the last few years — especially in the last 14 months or so that has seen us holed up at home because of the pandemic — actors from Tollywood, as the film industry here is known, for better or for worse, have been seen playing roles of import in many a big-ticket film or web series, co-starring notable names and being produced by big banners.
Jisshu Sengupta to Parambrata Chattopadhyay, Saswata Chatterjee to Tota Roy Choudhury, Swastika Mukherjee to Paoli Dam, there has been a burst of faces from Bangla cinema on the national stage, all of whom have managed to make a significant impact. Today, there is a rising demand in Mumbai (and beyond) for actors from this side of the country, with talent, professionalism, the ability to deliver under pressure and the desire to experiment, contributing to the clamour.
The shift
Nationally, their visibility may now be at a never-seen-before high, but these actors have been quietly doing some stellar work over the last decade or so. Paoli Dam turned heads way back in 2012 with her bold debut in Hate Story. It was in the same year that Parambrata Chattopadhyay made his foray into Hindi films with the much-feted Kahaani, the same film in which Saswata Chatterjee — also making his Bollywood debut — gave us the iconic Bob Biswas. Jisshu Sengupta made his Hindi film debut more than 15 years ago with Shyam Benegal's Netaji Subhas Chandra Bose: The Forgotten Hero, while Swastika Mukherjee grabbed eyeballs in Dibakar Banerjee's 2015 film Detective Byomkesh Bakshy!, co-starring Sushant Singh Rajput. Tota Roy Choudhury, who has had back-to-back Netflix releases this year with The Girl on the Train and Ajeeb Daastaans, made an impact in Madhur Bhandarkar's Indu Sarkar four years ago, after being thrust firmly into the national spotlight with Sujoy Ghosh's Bangla short film Ahalya.
However, it's the dizzingly growing world of streaming platforms — on which content is paramount and actors are picked to play characters and not the quintessential 'hero-heroine' parts — which has given an undoubted impetus to the national careers of these Tollywood faces. "Kahaani gave me the kind of recognition that made people all over the country take note and say, 'Okay, there is this kind of talent in Bengali films'. That was not only for me, it was also because of Apuda (Saswata Chatterjee) and some other actors from here. But I think the turning point has been the evolution of the OTT platforms, especially for actors like me who hail from other industries and work in Hindi projects. The evolution of the OTT space has blurred this national-regional divide," says Parambrata.
The push provided by the digital platforms to the careers of these actors, and to that of many others, is there for everyone to see. Last year, both Param and Paoli featured in Bulbbul, which was one of the biggest digital successes of 2020, while Swastika made a huge impact with her empathetic turn in the much-appreciated Paatal Lok. With Sadak 2, Shakuntala Devi, Durgamati and Season 2 of Criminal Justice, all releasing on streaming platforms last year, Jisshu has been on a roll.
Recognition apart, the audience's accessibility to watch an actor's entire body of work has also been spurred by the digital boom. "Pari (co-starring Anushka Sharma) wasn't a big box-office hit, but it came at a time when the digital space was taking off. If someone today watches Pari on Amazon Prime Video and likes my performance, then he will go back and try and see what other work I have done, most of which OTT has made readily available today. Even five years ago, you had to look very hard for a Bengali film or a south Indian film. As a result, the audience is getting exposed to actors from all over the country," adds Param.
Plunging into Mumbai waters
Paoli believes that the rise in demand for regional actors, especially those from Bengal, has been because of the variety and versatility they bring in. "The audience, these days, likes watching a pan-India show, as opposed to a 'Bollywood' show. A pan-India show will invariably draw actors from different regions. Pratik Gandhi was a Gujarati actor for so many years, but now he's a national face after Scam 1992. The variation of actors, the accents, the mannerisms are giving a certain richness to the content," says Paoli. For Swastika, a Hindi project gives her an opportunity to play characters that are not bound by demographic or psychographic limits. "I have done a lot of experimental roles in Bengali cinema, but the look and feel of the characters I have played has been Bengali. In Hindi, you can play a character from anywhere. It gives you more space to explore and to grow," says Swastika, who was shooting for Bulbbul maker Anvita Dutt's Qala, co-starring Tripti Dimri and Irrfan's son Babil, before the Covid-19 surge halted shoot.
For Jisshu, it's been the "winning combination" of content and cash which has prompted the shift to Mumbai, with the actor not only setting up a base in the city but also travelling down south. Jisshu has already done quite a few Telugu films, with a couple more in the pipeline. "If you get good content with good money, then why not? I am getting it in Bombay and also down south. As an actor, you will always want your audience base to grow and that spurred the move. When you do a Hindi film, you get a larger audience, nationally and internationally," says Jisshu. "Instead of names, people are going for actors, and that's opened doors for many of us," adds Param.
Swastika also believes that it's her inhibition-free attitude and approach to parts that stands her in good stead on the national stage. "The way audiences react now to actors and the characters we play is very different. Typecasting is not something that is happening now. Because of social media and your other work that is accessible to the viewer, they can see the real you in your parts. If you can look different and behave differently, then it works in your favour," says Swastika, 40, who played mother to 24-year-old Sanjana Sanghi in Dil Bechara.
For Tota, individuality counts. "I think a lot of us from here are getting cast there because we all have our own individuality. Most actors in Mumbai end up having the same stylist, they go to the same gyms, they hang out at the same places... they start looking the same after a while. But the actors from here don't behave, look, talk or act like the ones in Mumbai. They can envision us as characters," says the actor.
Besides the ones t2oS spoke to, we have had Tollywood actors like Rituparna Sengupta, Kharaj Mukherjee, June, Aparajita Adhya and Riddhi Sen, among others, featuring in Hindi projects.
Picking and choosing parts
With their careers in Tollywood still flourishing, most actors from here are not in a hurry to sign Hindi projects. "I look at how important my character is in the script. I have given up on quite a few Hindi films which didn't have great parts. As a result, now I am not offered a part unless it's meaty. After Kahaani, all the roles that I have played in Hindi projects so far have been important. Bob Biswas in Kahaani was just a
10-minute role... no one really thought it would become as iconic as it did. After that, because I left a lot of films, I could manage to get such an important character (Tutti Futti/ Biplab Bagchi) in Jagga Jasoos. And then, I did Dil Bechara. I am not at all in a hurry to sign projects in Hindi. I just go to Mumbai, do my work and come back," says Saswata Chatterjee, who is now looking forward to Rajkumar Santoshi's Bad Boy and Dobaara, directed by Anurag Kashyap.
For Paoli, doing parts and projects that challenge the social norms and the stigma present in society is the biggest criterion to choose a project. "An artiste has a certain responsibility to be a part of projects that will somehow linger in the minds of the audience and make them question the structured norms of society. I like doing parts that are out-of-the-box," says the actor, who gave up another offer to play the chameleonic Binodini in Bulbbul.
"I chose this part because I thought it's important for people to know the pain that she has gone through for so long and the kind of conditioning that's gone into making her what she is," she adds.
All the actors spoken to agree that the length of their part doesn't matter, its impact does. Jisshu has mostly played supporting roles so far, but they have all been noticed. "I was always playing characters in Bengali films too. In Bornoporichoy, I didn't play the hero. In Abar Aranye, I played a character, in Rajkahini, I had just a 10-minute role. In Zulfiqar, I was there for only 20 minutes. Even in Bombay, I am playing strong character roles. I have been doing that for ages, and that's just been reinforced by the advent of OTT platforms," he says.
Swastika also concurs that the length of the role doesn't matter. "The script is very important, and also how am I contributing to the project. The impact is more important. In Bhooter Bhobishyot, my character Kadalibala has had such an impact, but I later figured out that I had only nine scenes in the film! Paatal Lok doesn't have me in big chunks, but the impact of the character made such a big difference, for the series and also for my career," says Swastika.
For Tota, role and script apart, a good director is key. "I speak to the director first and then decide whether I want to do the project. That person should have empathy and good manners. Only an encouraging director and somebody who has patience can get the best out of an actor," says the actor who has also featured opposite Kajol in Helicopter Eela three years ago.
Given that they are choosy about the parts they play in national projects, there are some strict don'ts. "One thing I do keep in mind while choosing a national project is which OTT platform it will be shown on. The production house is also important. In Calcutta, I will readily work with a smaller production house or with someone who is just starting out. On a national platform, I am a little more conscious about working with established production houses. That's because I really don't know a lot of people there and I don't want to do a project that will never see the light of the day. I am not in a position there to pull up my contacts and try and get a release, which I can try and do for my films in Calcutta," says Swastika.
For Tota, sleaze is a big no-no. "I avoid sleaze like the plague. On some OTT platforms, a lot of sleaze is being passed off as edgy content. If there are any such scenes, I say 'No'. I call them gimmicks, honestly. I have a family audience base and I don't want anyone to feel squeamish when they watch something that has me in it," says the actor.
Turning point
It's been one impactful part, or in some cases a series of them, that has pushed these actors on the wish list of many a maker in Bollywood. Swastika believes that it's Paatal Lok that did the trick for her, even though Detective Byomkesh Bakshy! was a bigger project. For Tota, Ahalya opened many doors, and then a one-scene part with Amitabh Bachchan in Te3n proved to be the clincher. "That one scene made people realise that if this actor can be at ease in front of Mr Bachchan, then he's somebody to watch out for," says Tota, who counts Indu Sarkar, his meatiest Hindi role till date, as one of his most creatively satisfying parts.
For Param, working with Anushka Sharma's Clean Slate Films has been one of his best experiences on the national stage. "Working with Clean Slate Films has been very enjoyable, in the two projects (Pari and Bulbbul) that I have done. Recently, I worked with Akarsh Khurana and that was a lot of fun. Aranyak (co-starring Raveena Tandon and slated to stream on Netflix) with Roy Kapur Films was also a great experience. Ninety five per cent of the time, the experience has been rather satisfying."
For Saswata, Bob Biswas is a character that has firmly found a place in the Bolly annals. "It's a huge thing that a film is now being made with Bob Biswas as the central character (played by Abhishek Bachchan)... I don't remember something like this ever happening before," he says. In Dil Bechara, where Saswata played newcomer Sanjana Sanghi's father, opposite Swastika, director Mukesh Chhabra had told t2 in a post-release interview that the father's role had been given more screen time in the Bolly remake, as opposed to the original (The Fault in our Stars) because of how well the actor played his part.
There vs here
One major reason why Bollywood is increasingly looking towards taking talent from Tollywood is because of the promise of efficiency they come with, having delivered quality work with limited resources here. "The size of the industry is where the difference lies because that's exactly what dictates the other differences. In Bombay, there are departments for everything, with every department having multiple people working. Since the market size in Bengal is much smaller, the paraphernalia is limited and the same people have to do multiple jobs. The optics are bigger in Bombay.
But the kind of work that we can pull off in the Bangla industry, within a certain set of resources, is something that the industry in Bombay can never even imagine. The quality of the work here, however, doesn't suffer because we have developed a skill set to make it look slick and snazzy. Working on a jugaad basis, what we have learnt to deliver in the Bangla industry — and I say this as an actor, producer and director — is quite incredible.
So the fact that everything in Bombay is so well organised and planned out has a certain advantage and charm. But also that we in Calcutta manage to pull off so much on an ad hoc basis also has an amazing energy and adrenaline rush. So there are pros and cons to both," says Param.
Adds Tota: "In Mumbai, I have often been told, that if they have to explain a scene to an actor from any other part of the country thrice, for an actor from here it's only once. We pick up very fast. I tell them that's because of the training we have. We cannot afford long shifts, we cannot afford more than four takes... we don't have the time or the resources. We are very economical in every possible way. That's why so many actors from the Bengali film industry are being cast in Mumbai these days."
For Saswata, the Bengali film industry has a certain intimacy that's largely missing in Bollywood. "There's a sense of being a family in the Bangla film industry, on account of the fact that it's a smaller industry. Also, in Bombay, there are at least three people for one job on a film set. Okhane lyadh khawar scope nei... if you become lax, you can be easily replaced. It's a far more competitive industry," he chuckles.
Jisshu, having worked across multiple industries, is floored by the professionalism down south. "Working down south has been an eye-opener for me. The way they respect every member on set is mindboggling. It is something we should all learn. The kind of respect that the Telugu film industry has for the craft is incredible. They are very organised as an industry. The kind of paperwork and planning they do is superb. They make huge films like Bahubali, but they make medium-budget films also," says the actor who will 'attempt' to dub in Telugu for the first time this year.
Proving oneself
A big difference between Mumbai and Calcutta is that the former has the tradition of auditioning, something which is rarely seen in the industry here, but to which our actors, though firmly established in their own right, aren't averse to. "I auditioned till last year and I have no problem auditioning even now. In fact, everyone auditions in Bombay, which is great," says Param. Jisshu hasn't had to audition for his projects in the south, but has done so in Mumbai. "In Hindi you need to audition because there are casting directors now. There are some films like Shakuntala Devi, Durgamati and Antim (with Salman Khan) that I didn't need to audition for. But for Typewriter, Sujoy (Ghosh, director) wanted me, but I had to audition since it's Netflix's mandate. Auditions are like Madhyamik exams for me... I am very bad at them. But I am not averse to them, one needs to prove oneself," says Jisshu.
That the competition is cutthroat in Mumbai is proved by the fact that Swastika has had to audition for 11 projects even after her stellar act in Paatal Lok. "And would you believe it that I got rejected in all of them! Bombay really keeps you grounded," she laughs. But for the two projects — Escape Life on Disney+Hotstar and Qala for Netflix — that Swastika is currently working on, she didn't need to audition. Tota doesn't do every audition that comes his way. "I pick and choose. At this stage, I am only working to be happy."
Shifting base
They may traverse the country — the Covid-19 rider, notwithstanding — to feature in projects beyond Bengal, but their hearts, they vehemently maintain, remains in Calcutta. "I will not shift to Mumbai. I am not greedy. If you say 'yes' to every role, then you are branded as an actor who does everything that's offered. I have the luxury to be choosy about the work I do in Hindi," says Saswata.
That's something echoed by Tota. "My manager says that I automatically lose a large percentage of the jobs when they get to know that I am Calcutta based. But I say, 'Treat me like a travelling salesman. Don't look at my pin code, look at my performance,'" he laughs.
Param is looking to set up a middling base in Mumbai, primarily for his production work, but says he doesn't plan on shifting base for now, while Swastika says she will keep travelling depending on where she is working, though she admits that being stationed in Mumbai gives time to an actor to network for roles. Paoli, who stayed put in Mumbai for more than two years while filming Hate Story, feels she can always stay in Calcutta and travel anywhere to work. "I like the energy of Bombay and I have more friends there than I do here. But I love the warmth of Calcutta. The moment I land here, I always feel I am back in my city," she smiles.
Jisshu, who has a pad in Lokhandwala in Mumbai, decided to spend more time in that city after his film Manikarnika. "If you are not there at the right time at the right place, then you will lose the role to the next person. I did that, and I started getting offers one after the other. I shifted my base from Calcutta to Bombay. But that doesn't mean I am not doing Bangla films. This year alone I have two films in Bangla. It's not that I have left the industry here. But I am working more down south and west than in Calcutta," he says.
The road ahead
The pandemic has put paid to many a plan, for everyone across the board. Tota was looking at doing more work on the national front this year, but the Covid-19 surge has stalled quite a few projects. Param has plans to eventually direct in Hindi, but is taking it "one step at a time", even as he has been producing content like Kaali and Mafia. Jisshu has a blueprint for the years ahead, but one that doesn't have anything to do with films. "My plan even till now is to become a cricketer and play for the IPL! Last year, I bought a cricket kit bag from London and two bats. In January, I bought pads. I have played two matches this year, and I am trying very hard to get into an IPL team," he chuckles.
Jisshu Sengupta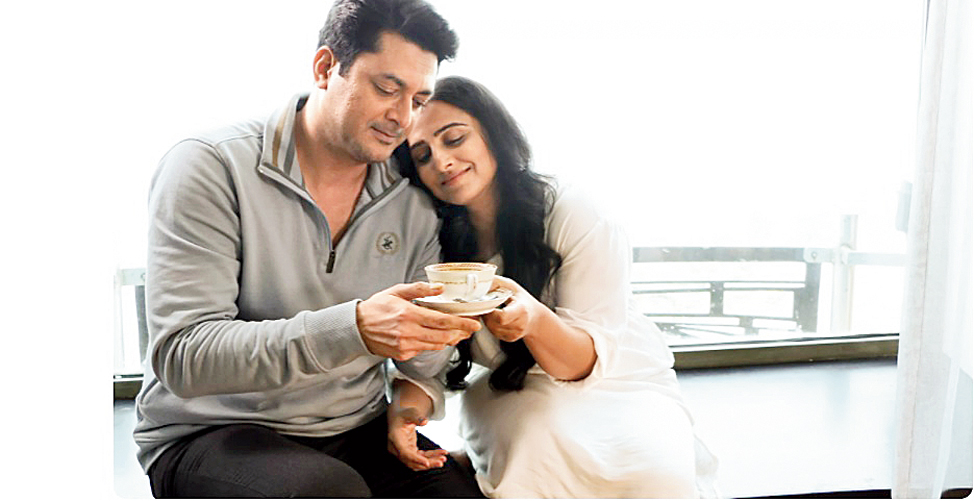 Hindi debut: Netaji Subhas Chandra Bose: The Forgotten Hero (2005)
Noteworthy Hindi projects so far: Barfi!, Mardaani, Piku, Manikarnika, Shakuntala Devi, Sadak 2, Durgamati, Typewriter, Criminal Justice: Behind Closed Doors (Jisshu has also done quite a few films in Telugu)
Coming up: Thalaivi, Antim, four films in Telugu, a show for Amazon Prime Video
Parambrata Chattopadhay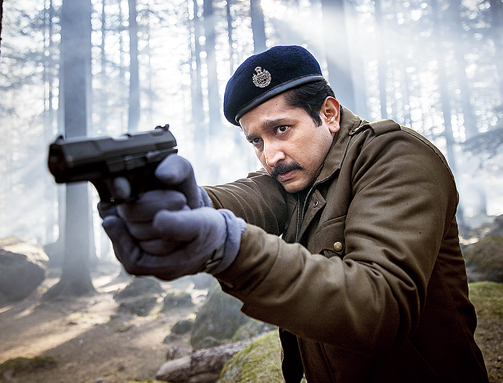 Hindi debut: Kahaani (2012)
Noteworthy Hindi projects: Gang of Ghosts, Yaara Silly Silly, Traffic, Pari, Bulbbul, Black Widows, Ramprasad Ki Tehrvi
Coming up: Aranyak on Netflix, The Girl for Amazon Prime Video, U Special for Lionsgate Play
Saswata Chatterjee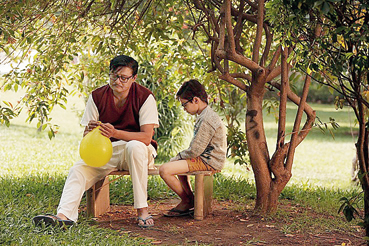 Hindi debut: Kahaani (2012)
Noteworthy Hindi projects: Jagga Jasoos, Dil Bechara
Coming up: Bad Boy, Dobaara
Swastika Mukherjee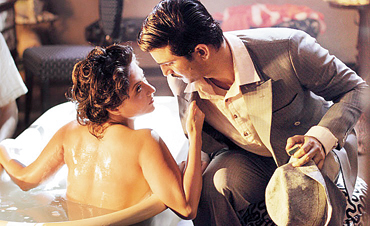 Hindi debut: Detective Byomkesh Bakshy! (2015)
Noteworthy Hindi projects so far: Paatal Lok, Dil Bechara, Black Widows
Coming up: Qala, Escape Life
Paoli Dam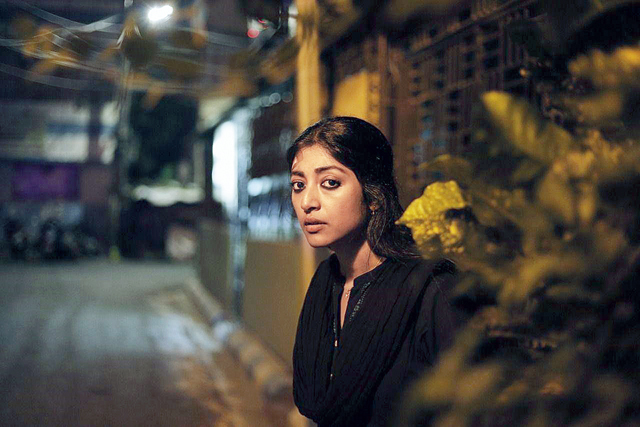 Hindi debut: Hate Story (2012)
Noteworthy Hindi projects so far: Ankur Arora Murder Case, Yaara Silly Silly, Bulbbul, Kaali, Raat Baaki Hai
Coming up: Two web series, one film
Tota Roy Choudhury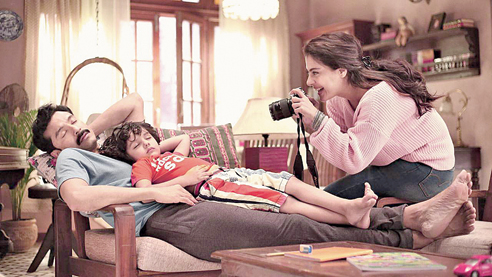 Hindi debut: Te3n
Noteworthy Hindi projects: Kahaani 2, Indu Sarkar, Helicopter Eela, The Girl on the Train, Ajeeb Daastaans
Coming up: One film, one web series