Calcutta girl Ronjini Chakraborty on the journey from Tumbbad to Simmba to Article 15
'I want to be an actor who has successfully explored every film genre'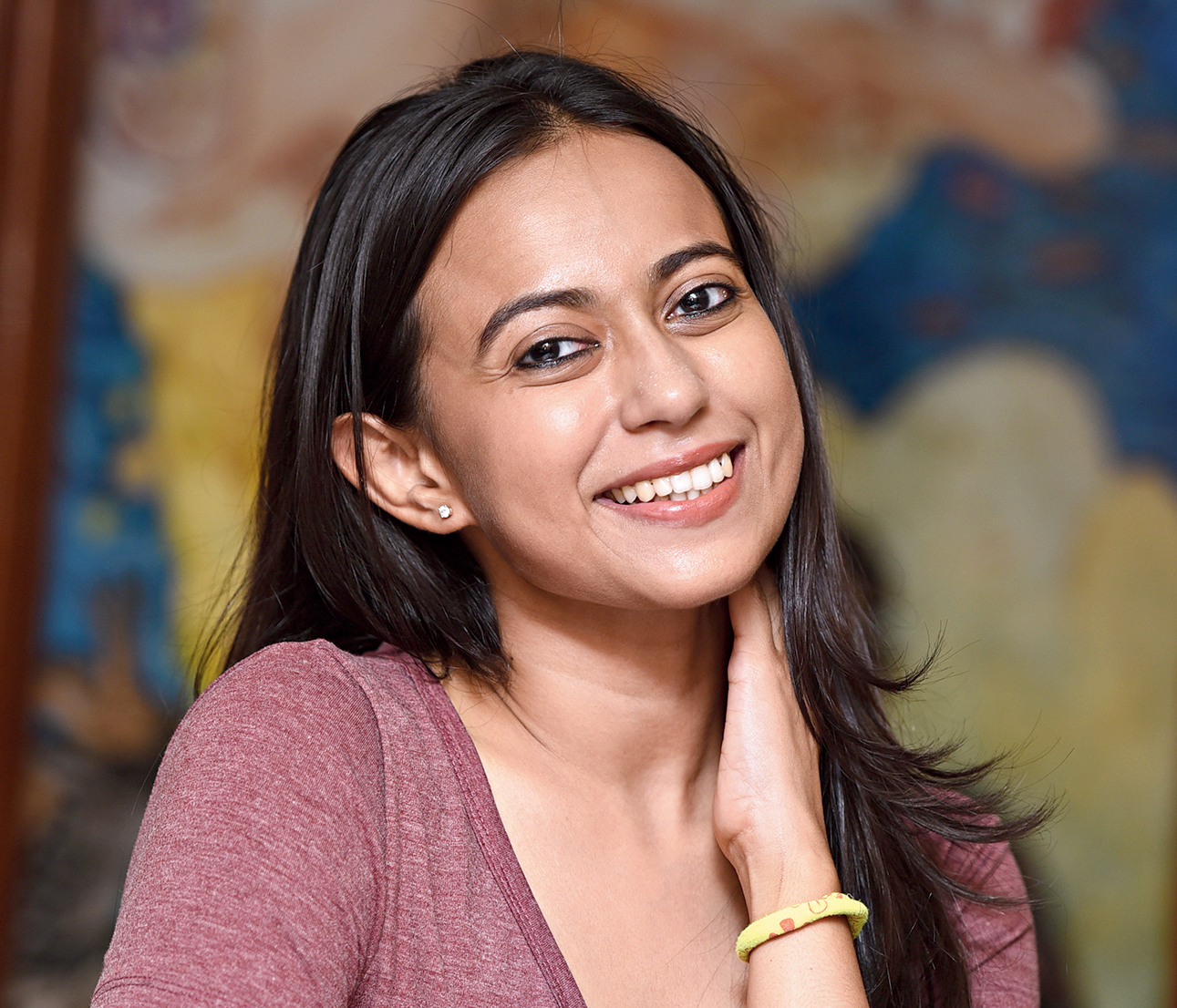 Ronjini Chakraborty
Picture: B. Halder
---
Published 25.06.19, 09:58 PM
|
---
She did her schooling from La Martiniere for Girls and studied history honours from Lady Brabourne College, all the while doing plays with theatre group Theatrician. She went on to study the performing arts at the Film and Television Institute in Pune and now has quite a few Bollywood films — Tumbbad to Simmba — as well as the web series Made in Heaven to her credit. This Friday, Ronjini Chakraborty stars in the Ayushmann Khurrana film Article 15. A t2 chat.
The trailer for Article 15 has met with a lot of praise. What are your thoughts as you head into release this Friday?
We shot in April and it's releasing now and is one of the fastest turnaround films I've been part of. Some people have watched the film and we are getting good reviews. So fingers crossed! Everyone's who worked on the film believes in it immensely and for me, that's half the battle won. It's a very hard-hitting film that talks about a lot of uncomfortable truths that are present in our society, but the best thing is that it puts the point across without being preachy. Ayushmann Khurrana is one of the finest young actors we have today and in my opinion, Anubhav Sinha, who gave us Mulk last year, has churned out another winner.
Over the last year, you've been on a roll, churning out diverse content like Tumbbad and Simmba and now Article 15…
I never wanted to restrict myself as far as the medium, genre or language was concerned. As an actor, I feel every genre is important. When I sign a part, I see what the intention of the film is and what it wants to say. Then, of course, comes the director and the story and my part. Even if my part is small, I see whether it has any contribution to the story. I don't have a problem doing small parts, as long as it has some bearing on the larger story. I really feel that we are in good times as far as storytelling is concerned. We are breaking barriers as far as writing and directing are concerned, and I am happy I am getting to do such diverse work now, whether it's in films or on the web. There is so much of work going around now.
If you had to pick a role that challenged you, which would it be?
It would definitely be Tumbbad. It was a character that was really away from who I am as a person. She was evil, she was manipulative. Getting into the skin of the character was a huge challenge because I had to be completely uninhibited because the character is very physically open, so to speak. She was also very dangerously ambitious and to portray it and make it relatable and actually defend it in a way, was quite challenging. However, it was quite an enjoyable process.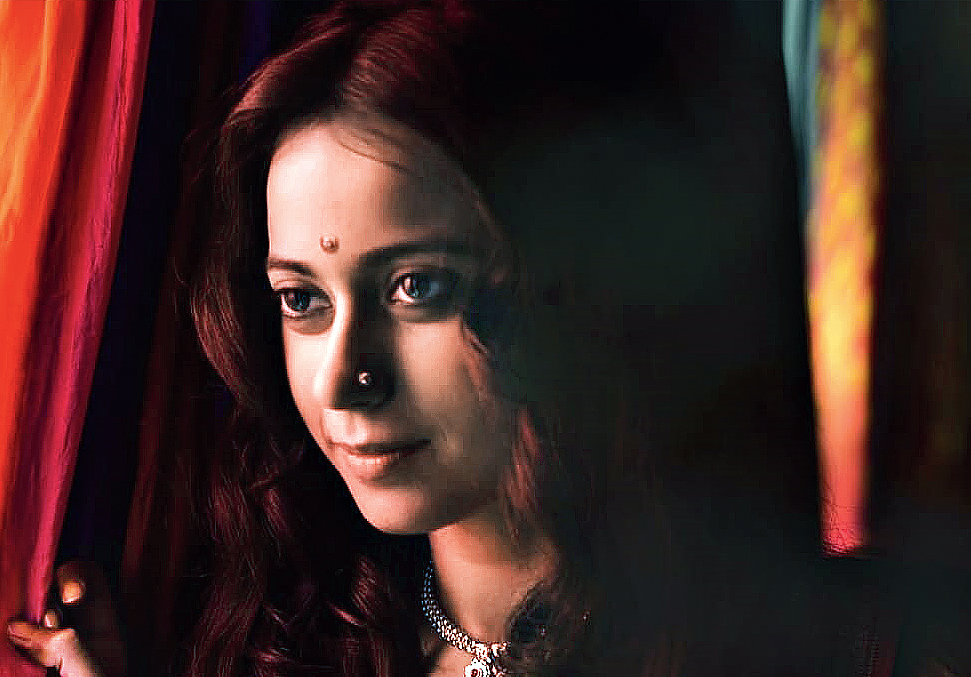 Tumbbad opened up a new genre in Hindi films and its success came as a surprise to many. When you were making it, did you realise that the film had the potential to win over audiences on such a large scale?
We started shooting for Tumbbad in 2012 and then there was another schedule in 2014 and then a really long gap for years for post-production. It ultimately released in 2018. Over a period of six years, there were a number of technicians and crew members who went in and out of the project. It was such a long shoot and was a great struggle to keep the project going, it was definitely not smooth. I read a post by one of the art directors who was part of a short schedule and he wrote that when he was travelling back from set, he already knew that this film was going to be something. I feel that everybody had that instinct, that thought that there was something in Tumbbad that was very different and very striking. But we always wondered whether the audience would accept this film. It was very different, wasn't commercially viable and had no stars. There was definitely a doubt and we didn't expect it to run so long in theatres. In the second week, I went to a few Bombay multiplexes and it was packed. People were so involved in the film, they were hooting and laughing….
Tummbad allowed me to explore a different side of me as an actress and that's what I want to do with every acting job I take up. In the next five years, I would want to be part of socially relevant films. I want to be part of films that have good intentions, like Article 15. It deals with issues of caste which I feel hasn't been treated in the way this film explores them. And, of course, I want to be an actor who has successfully explored every film genre. I don't want to be restricted as just an arthouse actor or a commercial actor. I should be able to mould myself into any genre.
Is that the main motivation that made you sign a film like Simmba which is as commercial as any film can get?
(Laughs) I have a kind of different relationship with Rohit Shetty. I was also part of his Golmaal Again, and he's such a gracious man who gives a lot of value to the people he works with. Talent idhar-udhar chal sakta hai, but he gives top priority to professionalism, dedication and honesty among those he works with. I really respect that about him. When he came with Simmba, I knew I wanted to do it for Rohit Sir, whether it was a commercial film or not. People were like, 'A Tumbbad and a Simmba are coming back to back. You are really mixing it up'. But honestly, I just did it for my relationship with Rohit Sir.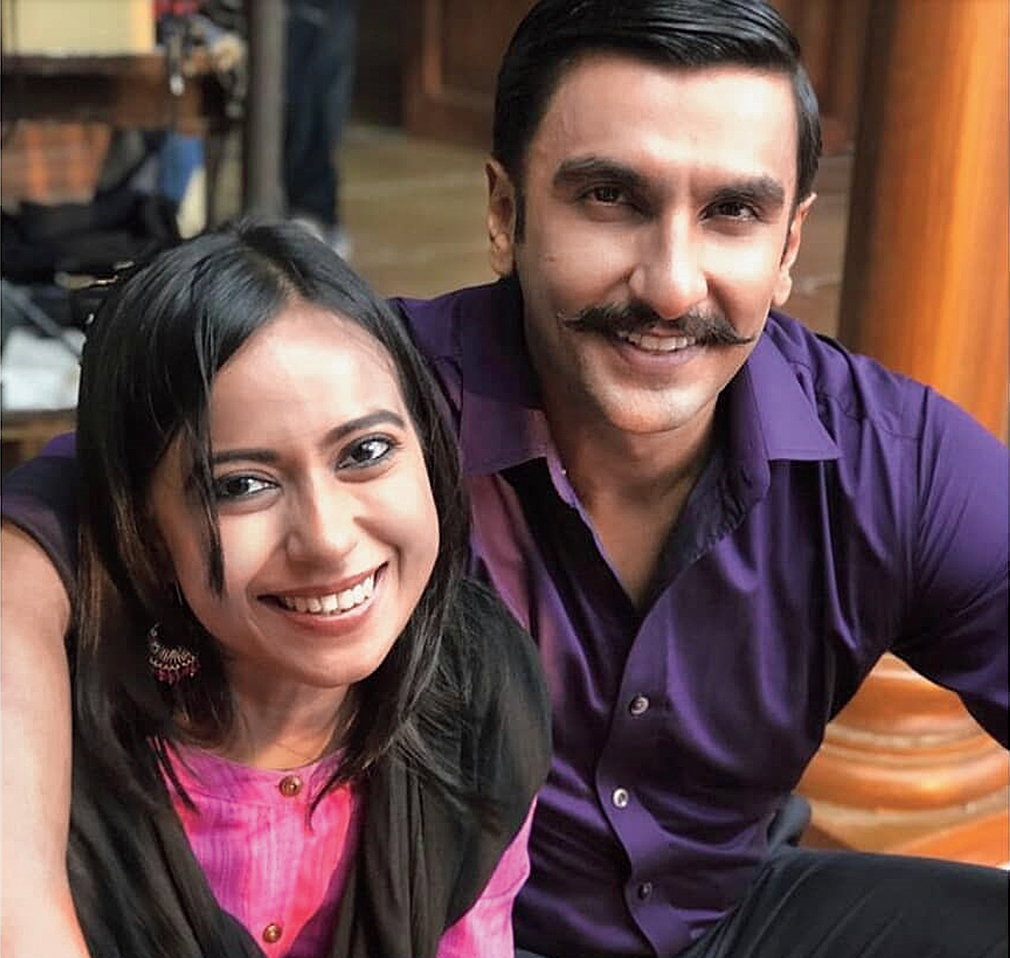 In a profession that has no guarantees, how do you power through on lean days?
The only way to operate in this profession, if one is in it for the long haul, is from a space of security. I have worked with Manoj Pahwa in Article 15 and he is the personification of an actor who has zero insecurity. He can make fun of himself and doesn't care whether his role is smaller or he has to stay longer on set than the others. Over time, I feel I am getting into a better space where I only operate from a sense of security. If one falls into the trap of insecurity then your downfall starts. I feel social media is a huge catalyst for insecurity. All the great actors have been people who have managed to overcome their insecurity. And I also feel the fraternity, for the sake of art and humanity, needs to support each other.
Are you looking to work in Bengali films?
Yes, for sure. My first film was Abosheshey which was directed by Aditi Roy and starred Roopa Ganguly, Raima (Sen) and Ankur Khanna. I would love to be a part of Bengali films but since I am based in Bombay, I can't actively scour for roles in Calcutta. I would definitely like to work with Kaushik Ganguly and also Suman Mukhopadhyay, who played my father in Abosheshey. We were slated to work together in a web show, but it didn't happen.
My foundation work has been through theatre group Theatrician, which was my starting point. I will always be grateful to Theatrician and its founder Tathagatha Chowdhury who helped me pursue my dreams.