Box office highs and lows of the first quarter of 2020
Bolly hits and misses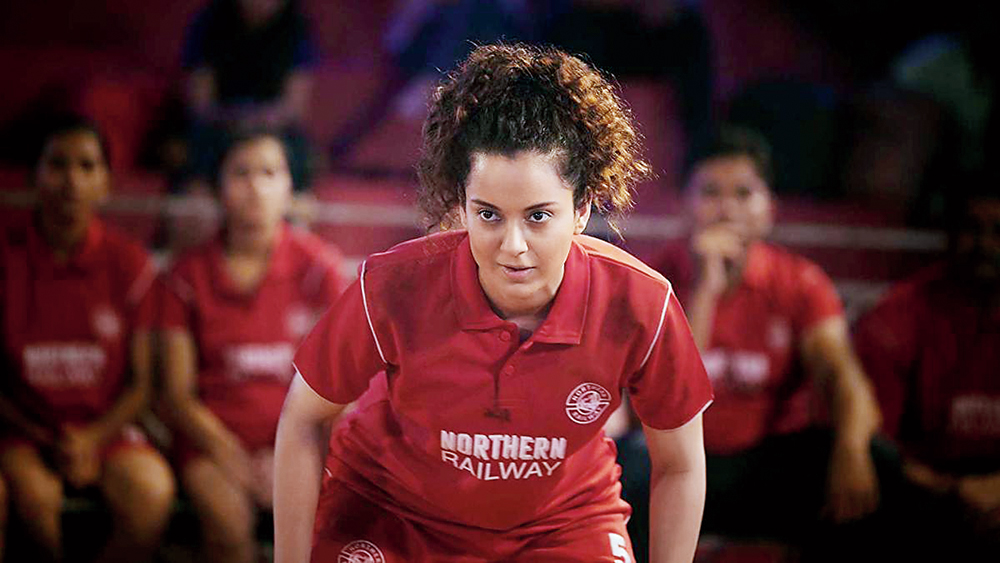 A scene from Panga
Source: The film
---
Published 18.03.20, 04:41 PM
|
---
#SheStory
Released on: January 24
Backstory: Kangana Ranaut gave wings to the part of a young homemaker who decides to pursue her dream of making a comeback to playing kabaddi in Ashwiny Iyer Tiwari's deeply affecting, feel-good tribute to mothers. Panga won a lot of praise but came up short at the box office. However, it stands tall as an inspirational tale of will, strength and fortitude.
Thumbs up: A deeply felt act from Kangana as Jaya, the authentically mounted moods, moments and milieu, the cleverly understated look and feel, top acts from the supporting cast — Jassi Gill to Richa Chadha, Neena Gupta to Calcutta girl Megha Burman.
Thumbs down: Lacked real conflict, relaxed to a fault, languid in places.
The Telegraph review: There are no huge dramatic flourishes, with the film putting forth its point through its quiet moments. Ashwiny scores with the details.... The outcome is a film that tells us that it's never too late to go after what we want.
What they told The Telegraph: "I take so long to make each film — Panga took two years — but that's only because the stories I want to tell should dictate where to place the film" — Ashwiny Iyer Tiwari
At the BO: Has fetched approximately Rs 48-crore on a Rs 40-crore budget.
#SurvivorTale
Released on: January 10
Backstory: Giving up vanity for reality, Deepika Padukone breathed life into her part of an acid attack survivor in Meghna Gulzar's stark look at the ramifications of that one moment that can change a girl's life forever. Deepika's first release in close to two years came in with high expectations, with Chhapaak — a mirror of the times we live in — delivering on several counts.
Thumbs up: A restrained but powerful act from Deepika, the seamless shift between a human story, a police procedural and a courtroom drama, an endearing Vikrant Massey, doesn't feel manipulative or exploitative.
Thumbs down: The intercut between the past and present is jarring, the message dominates the movie sometimes.
The Telegraph review: Meghna Gulzar crafts a film about resilience and spirit in the face of tragedy, but unlike other films in the genre, Chhapaak doesn't hammer it in.
What they told The Telegraph: "There are certain films you come across where you feel that they need to be handled with kid gloves, they need that extra TLC, they need that little extra involvement. And there's the fact that it's a film I'm extremely proud of" — Deepika Padukone
At the BO: Rs 55 crore. Its budget: Rs 45 crore.
#WowWoman
3. Thappad
Released on: February 28
Backstory: Anubhav Sinha — the man behind films like Mulk and Article 15 — touched a chord in every woman (and many a man) with this deep-dive into gender politics which looked at a woman's right to say "No" through the prism of domestic violence. One of the best films of the year so far, Thappad not only chronicled its protagonist's (played by Taapsee Pannu) quiet rebellion, but was a wake-up call for many in the audience.
Thumbs up: The relatability factor, a soul-searching and layered watch with Sinha telling it as it is, Taapsee's part-volatile and part-vulnerable turn, the strong ensemble cast comprising Ratna Pathak Shah, Kumud Mishra and newcomer Pavail Gulati, set itself apart by not demonising the man in the middle.
Thumbs down: A tad overstretched, some repetitive scenes.
The Telegraph review: Amrita's plight holds up a mirror to every woman in the audience and compels men to re-examine how they treat women. Every part of Thappad — and not just the slap — stings, because most of it rings true.
What they told The Telegraph: "It's not one incident, it's not one person. It was prompted by the one-line idea... when a good husband hits his wife for the first time and she can't deal with it" — Anubhav Sinha
At the BO: Rs 40-crore on a 25-crore budget.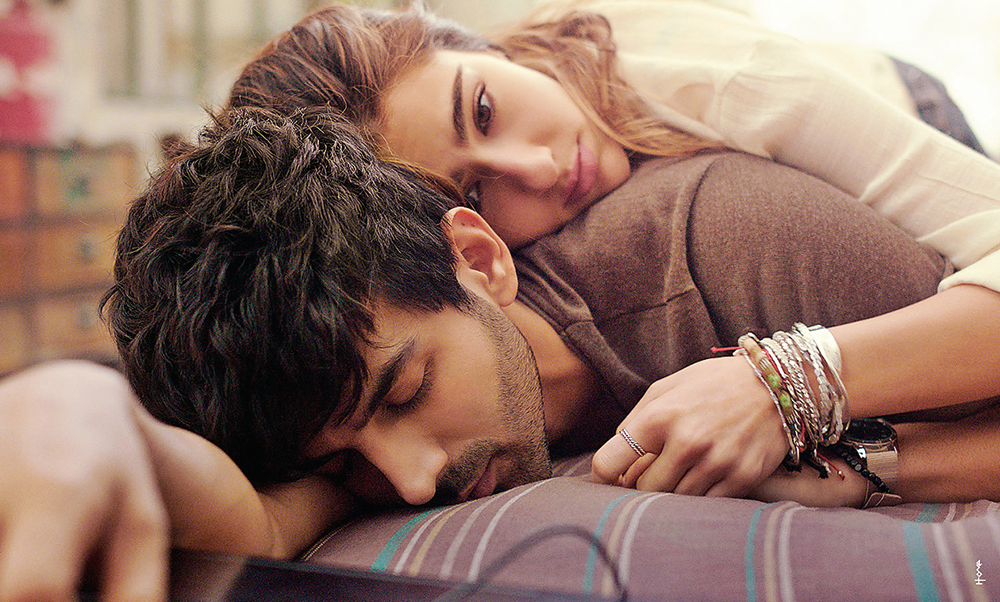 #NostalgiaMess
4. Love Aaj Kal
Released on: February 14
Backstory: Imtiaz Ali reworked his 2009 film of the same name to tell a tale of love 'aaj' and 'kal', casting the fresh pair of Kartik Aaryan and Sara Ali Khan in a film that promised both heart and humour but came up woefully short. Monotonous and done to death, Love Aaj Kal didn't make for a happy time at the movies. Imtiaz, you didn't have to do this!
Thumbs up: An earnest Kartik, some moods and moments, the catchy Haan main galat.
Thumbs down: The same old 'Imtiaz tale' of unrequited love and confused lovers, a grating Sara, a wafer-thin plot reeking of predictability, a boring Randeep Hooda.
The Telegraph review: We don't really have to tell you what happens in the end. Two hours-21 minutes and a packet of makhana later, I was left wondering why I was watching this film. What was the point?
What they told The Telegraph: "It became even more fascinating that I made a film 10 years back and within 10 years how much has changed. I felt I had something to say" — Imtiaz Ali
At the BO: Rs 52-crore on a Rs 45-crore budget.

#Blockbuster
5. Tanhaji: The Unsung Warrior
Released on: January 10
Backstory: Ajay Devgn slipped into the armour of Chhatrapati Shivaji's trusted lieutenant Tanaji Malusare in this Om Raut directorial that messed up its history and put its visual effects on steroids, but still managed to rake it in. The biggest blockbuster of the first three months of the year, Tanhaji played out for many weeks in theatres and effortlessly romped into the Rs 300-plus crore club.
Thumbs up: The action set-pieces, a strong central act from Ajay Devgn, Saif Ali Khan's gleeful take on Udaybhan, the visceral filmmaking.
Thumbs down: Problematic politics, often distorts history, mirrors the country's current hyper-nationalistic climate, relegates its women — including Kajol — to the background.
The Telegraph review: Fictionalising an episode, chapter or character in history has been done before, over and over again, with the same tropes, and director Om Raut is no rule-breaker in this mix.
What they told The Telegraph: "When the director narrated the script to me and I learnt about the sacrifices that Tanaji made, I thought that the world needed to know more about him" — Ajay Devgn
At the BO: Has earned Rs 370-crore worldwide. Budget: Rs 150-crore.
#SurpriseFail
6. Street Dancer 3D
Released on: January 24
Backstory: Choreographer-director Remo D'Souza's attempt to cash in on the craze of the ABCD franchise had Varun Dhawan and Shraddha Kapoor showing off some mean moves as the heads of rival dance crews. But Street Dancer 3D — despite the presence of Prabhudheva — didn't quite live up to the hype.
Thumbs up: The well-choreographed and slick dance sequences.
Thumbs down: A bloated mess, lacks a credible story, laughable and insensitive in parts, the lacklustre acts, the unnecessary use of 3D.
The Telegraph review: Runtime: 146 minutes. Snooze time: 126 minutes. That pretty much sums up director Remo D'Souza latest dance fest. All the backflips and tight torsos don't save a plot.
What they told The Telegraph: "Watching Prabhudheva in Street Dancer 3D is by itself worth your ticket price. I felt really embarrassed that however much I practise, I'm never going to match this guy" — Varun Dhawan
At the BO: Earned approximately Rs 90-crore on a Rs 70-crore budget.
#ActionOverload
7. Baaghi 3
Released on: March 6
Backstory: The third film in the franchise frontlined by beefcake Tiger Shroff upped the ante when it came to action but dialled down considerably when it came to plot and logic.
Thumbs up: Some jaw-dropping action set-pieces.
Thumbs down: Thin plot and little logic, a wooden Tiger, sloppy performances from the rest of the cast, the butchering of Dus bahane.
The Telegraph review: Granted, the Baaghi films don't really exist to stimulate our brain cells. Jaw-dropping action is what we are expected to sign up for. But there is nothing in Baaghi 3 that you haven't seen Tiger do before.
At the BO: At Rs 130-crore globally, Baaghi 3 is one of the big earners of the year so far. Was poised for an even bigger haul, till coronavirus came calling, prompting the shutdown of cinemas in many parts of the country.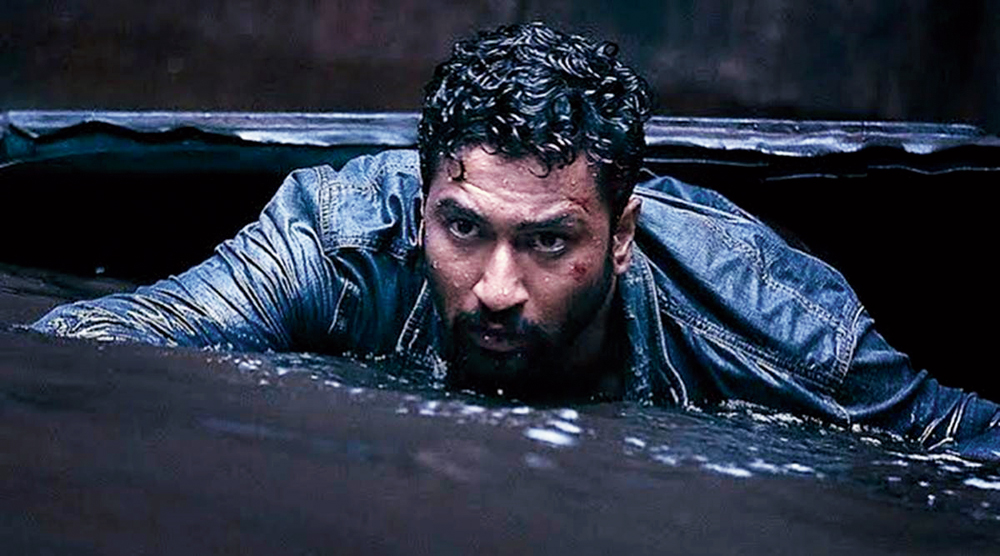 #HorrorHorror
8. Bhoot – Part One: The Haunted Ship
Released on: February 21
Backstory: Current heartthrob Vicky Kaushal returned a year after his blockbuster Uri in this horror film set on a ship. Vicky was a winner as usual, but a 'fear-less' Bhoot: Part One — The Haunted Ship came a cropper at the box office.
Thumbs up: An earnest Vicky, some genuine jump scares, the strong emotional core.
Thumbs down: Not scary enough, a mediocre spook story, meanders in parts.
The Telegraph review: More than horror, Bhoot: Part One — The Haunted Ship is at best a revenge drama laden with an emotional core. The crunch of your popcorn might give you more of a start!
What they told The Telegraph: "I love the conflict in the film. The geography of the film is a haunted ship, which I thought was very refreshing. The atmospherics hooked me in" — Vicky Kaushal
At the BO: Budget: Rs 20 crore. Box office: Rs 35 crore.
#WokeWatch
9. Shubh Mangal Zyada Saavdhan
Released on: February 21
Backstory: King of quirk Ayushmann Khurrana brought same-sex love into the Bolly mainstream with this Hitesh Kewalya-directed film that tempered homosexuality with humour even as it delivered an all-important message of acceptance and live and let live. However, Shubh Mangal Zyada Saavdhan is that rare Ayushmann film that didn't make a killing at the box office.
Thumbs up: The film's attempt to normalise homosexuality, the sparkling yet grounded chemistry between Ayushmann and debutant Jitendra Kumar, the stress on the need for inclusion and acceptance and veiled snubs to casteism and archaic rituals, some fun moments courtesy the Badhaai Ho pair of Gajraj Rao and Neena Gupta, a laugh-out-loud act from Maanvi Gagroo.
Thumbs down: The humour feels forced in places, runs out of steam in Half Two, clunky in parts.
The Telegraph review: Shubh Mangal Zyada Saavdhan's biggest achievement lies in the fact that it steers clear of caricaturising and stereotyping homosexuality, something that Bollywood has largely been guilty of.
What they told The Telegraph: "This is a full-fledged gay love story. It's a first in Hindi mainstream cinema and we are looking at it to trigger off some conversations" — Ayushmann Khurrana
At the BO: Earned approximately Rs 80-crore on a Rs 40-crore budget.
#FilialTies
10. Jawaani Jaaneman
Released on: January 31
Backstory: Saif Ali Khan played a reluctant dad to newcomer Alaya F in this fun film that made for an entertaining one-time watch.
Thumbs up: A goofy Saif, an assured debut by Alaya, some genuinely funny dad-daughter moments, a fun Tabu, the film's non-judgmental look at sexual freedom, some plain old #nostalgia with Saif shaking a leg to Ole ole 2.0.
Thumbs down: Trips a bit when it treads emotional terrain, some superfluous characters, Tabu's minimal screentime.
The Telegraph review: Giving off a rom-com vibe and functioning as a London travelogue — the film is wholly set and shot in the British capital — Jawaani Jaaneman is, at its heart, a father-daughter story.
At the BO: Rs 45 crore approximately on a Rs 40-crore spend.
11. Angrezi Medium
Released on: March 13
Backstory: Irrfan Khan — still battling a critical illness — made a comeback with this mostly charming film that released last Friday. Angrezi Medium had its fair share of problems but nothing could mar the pleasure of seeing Irrfan back in action in front of the camera.
Thumbs up: The heartwarming premise, the easy chemistry between Irrfan and Radhika Madan, who played his daughter, the emotional first half.
Thumbs down: A loose Half Two, too many subplots and too many unnecessary characters, Kareena Kapoor Khan in a lacklustre part.
The Telegraph review: The going's good as long as Irrfan is in his element, playing off the emotions and energies of his co-stars and delivering an 'Irrfan act' in the way only he can.
What they told The Telegraph: "He's (Irrfan) very supportive and will guide you through the scene. It was the easiest shoot because I didn't have to do much... I just had to react to his brilliance" — Radhika Madan
At the BO: Opened at Rs 4-crore on Friday and had a decent weekend.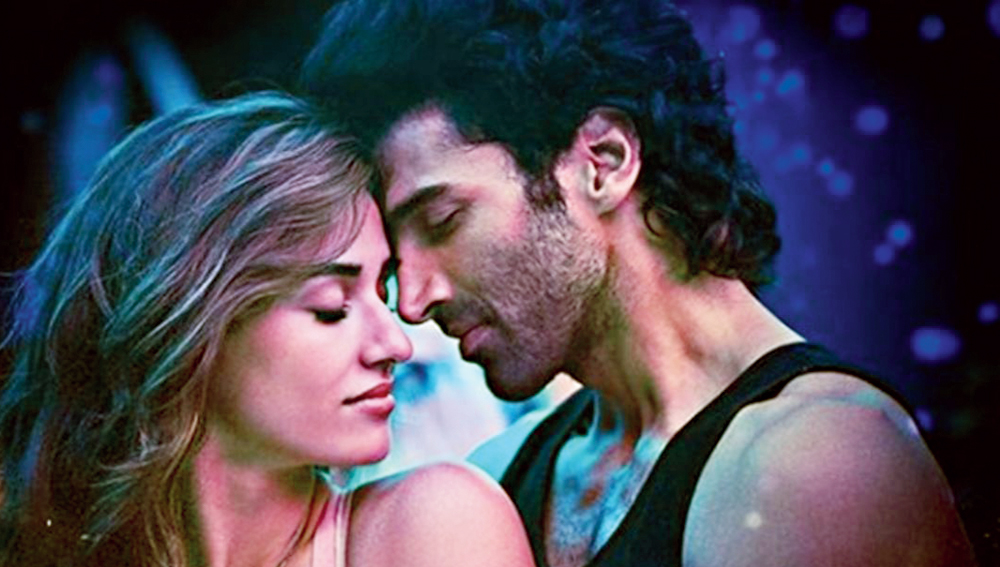 #HoHum
12. Malang
Released on: February 7
Backstory: All style and no soul best summed up Mohit Suri's slick drama that starred some gorgeous bodies and worked in bits as a revenge film, but had little else.
Thumbs up: An eye-pleasing Aditya Roy Kapur and Disha Patani, some edgy moments, top acts from Anil Kapoor and Kunal Kemmu.
Thumbs down: Lacks substance, too loose a plot for a thriller.
The Telegraph review: A little more taut with meaty performances could have made Malang more than just a good-looking film, with well-shot songs and fancy visuals.
What they told The Telegraph: "Everything is special about this one. I wouldn't have done it otherwise. If I'm putting in that kind of hard work and making others do the same, the character has to be very interesting" — Anil Kapoor
At the BO: About Rs 80-crore on a Rs 60-crore spend.
#Flops
13. Shikara
Released on: February 7
Backstory: Thirteen years after Eklavya, Vidhu Vinod Chopra returned to the director's chair to tell a personal tale of displacement and heartbreak through the plight of Kashmiri pandits. But very few people walked in to watch Shikara.
Thumbs up: An emotional story treated with real feel, some lump-in-the-throat scenes, convincing performances from debutants Aadil Khan and Sadia.
Thumbs down: Too slow, the old-school romance doesn't hold interest, indulgent in parts.
What they told The Telegraph: "I have done quite a bit of work in these years but this was perhaps my most challenging as I had to remain dispassionate as a moviemaker to depict the truth and yet make a compelling argument that the only solution to such hatred is love and that is at the centre of my movie" — Vidhu Vinod Chopra
At the BO: A dismal flop, barely garnering a lifetime collection of Rs 8-crore.
14. Kaamyaab
Released on: March 6
Backstory: Sanjay Mishra sparkled in the role of a side actor in '70s and '80s Bollywood who wants to make his 500th screen appearance special. Kaamyaab was charming and cathartic in parts but failed to pull in crowds.
Thumbs up: The refreshing treatment of a conventional underdog story, a powerful yet poignant turn from Sanjay Mishra.
Thumbs down: Lack of big names, a tad too long.
The Telegraph review: Kaamyaab works on the strength of its narrative, which is not loud and has a touch of practicality.
What they told The Telegraph: "A film like Kaamyaab gives me an opportunity to be involved in the beginning, middle and end of the story. Films like Kaamyaab remind me that I am an actor and they bring me the most satisfaction" — Sanjay Mishra
At the BO: Earned approximately Rs 7 crore, making it a loser at the box office.