Book to Bollywood: The Zoya Factor
Sonam Kapoor and Dulquer Salmaan bring alive Anuja chauhan's bestseller the Zoya factor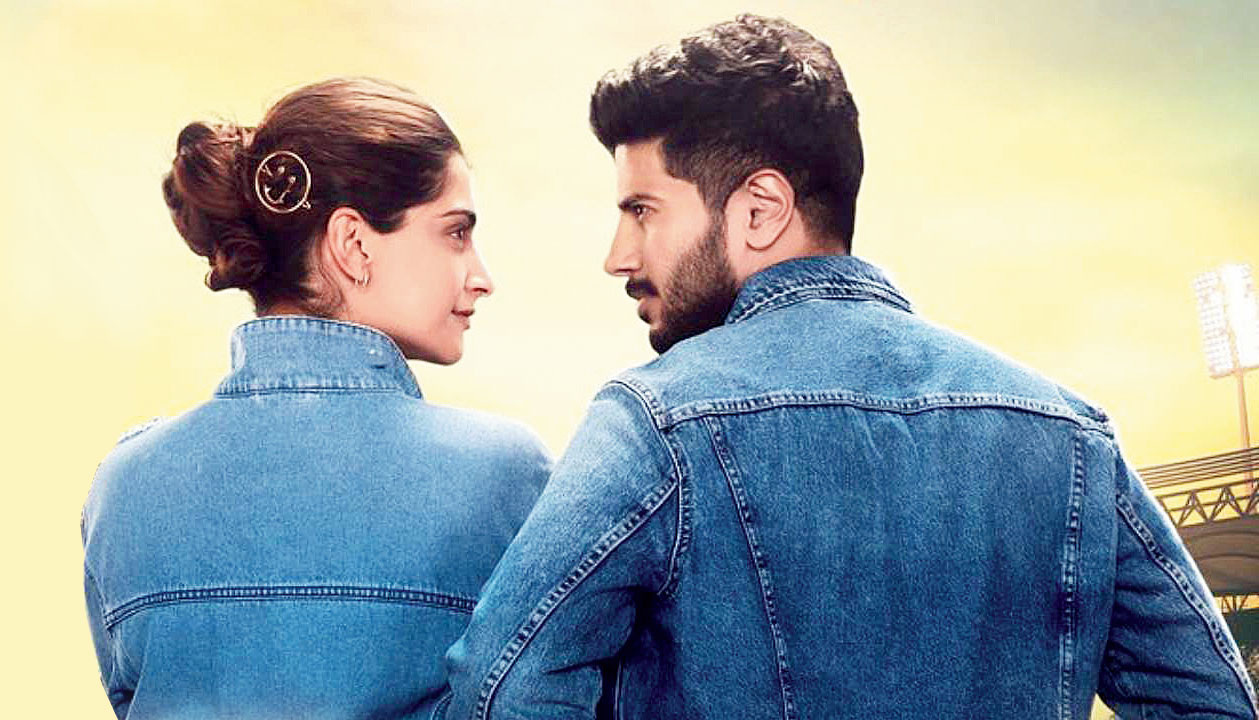 ---
Published 28.08.19, 03:41 PM
|
---
About 13 years ago, ad woman Anuja Chauhan wrote her first book. She wrote about the two worlds she knew intimately — advertising and cricket. The Zoya Factor revolves around Zoya Singh Solanki, a young ad executive, and Nikhil Khoda, the dashing captain of the Indian cricket team. Shah Rukh Khan's Red Chillies Entertainment had immediately optioned the book, but it didn't go anywhere. In 2010, Anuja gave up advertising for a full-time literary career and since has written Battle for Bittora, Those Pricey Thakur Girls, The House That BJ Built and Baaz.
This September, The Zoya Factor finally hits the big screen with Sonam Kapoor and Dulquer Salmaan in the lead and director Abhishek Sharma at the helm. Anuja has written 'additional dialogues' for the film. On her recent visit to Mumbai from Delhi, the author met us to chat about writing The Zoya Factor and paring down her books for screen adaptation.
You've had an incredibly successful career in advertising. What made you want to write a book?
Creative control. The older you get, the more and more you realise it's an applied art. Essentially, in advertising it is someone else's story. There's a product to be sold, there's a product story to be told, you're always Yashodha maiyya... it's never your own child! (Laughs) If I wrote a book, then I had control. There was no research, there was no client, I could kill anybody... I could use the language and say the things I want without any fear. That's what got me excited.
Was there anything particular that triggered this love story of Zoya and Nikhil?
This story was triggered by two factors. I was at a multi-star shoot where we were highly stressed with too many shots to be done in one day. There was a feeling of complete helplessness because I had no control. So, I went back to the hotel that night and told myself I'd write a book. That was the immediate trigger and I started that night itself. The other was that I knew cricket because cricket-based advertising is what I was doing. A friend of mine called Vibha Rishi, who was a client at Pepsi, told me that she had hung out with Juventus club and they told her she was lucky for them and to come for all their matches. That really made me think and got me started.
When you wrote The Zoya Factor 13 years ago, you shifted from one career to another. With the movie coming out, does this now feel like another shift?
It's actually feeling like that because I've now done five books and somewhere five seems like a nice, round figure. There's a lot of excitement now with the OTT platforms and some nice material that you can write. There's a lot more of English than Hindi, so I feel I could actually write this. But for complete creative ownership, I'll still have to write novels.
You started writing novels for creative control. What is it like to collaborate with other people because writing for screen requires it?
It's somewhere between ads and books. With films, if you have a good vibe with the director, you have a decent amount of ownership. It's fun to do. A lot of people have been asking me why I write books because so much has to be edited out while making a movie and why don't I just write screenplays. Sometimes, I feel if you write a very simplistic book, it's easy to make into a movie where other people can come and add colour. While writing a book, I work so hard on detailing and layering and then when it's being adapted, the task is to actually pare it down.
When The Zoya Factor was optioned initially, you had said that you didn't want to be involved in the adaptation of your books. What changed?
As soon as Zoya was done, a lot of people wanted it. I was quite networked with actors and directors back then because of the work I was doing. A lot of them put down this caveat that I must write the screenplay as well. But I was so sick of these characters — Zoya and Nikhil —I just wanted them out of my face. I had moved on to writing Battle for Bittora by then, and I also had a full-time job. Nobody wanted to pay me anything for adapting it either. So I said, 'No, give it to someone else'.
But for so many years, nothing came out of it, so I realised I'd have to give it a bit of a push myself. When these guys came back and asked me if I'd work on it, a few years had passed and I'd had a little bit of distance from the book by then, so I said okay. Those Pricey Thakur Girls was a little weird (it was adapted as a series called Dilli Wali Thakur Gurls on &TV), so I thought I should get involved myself.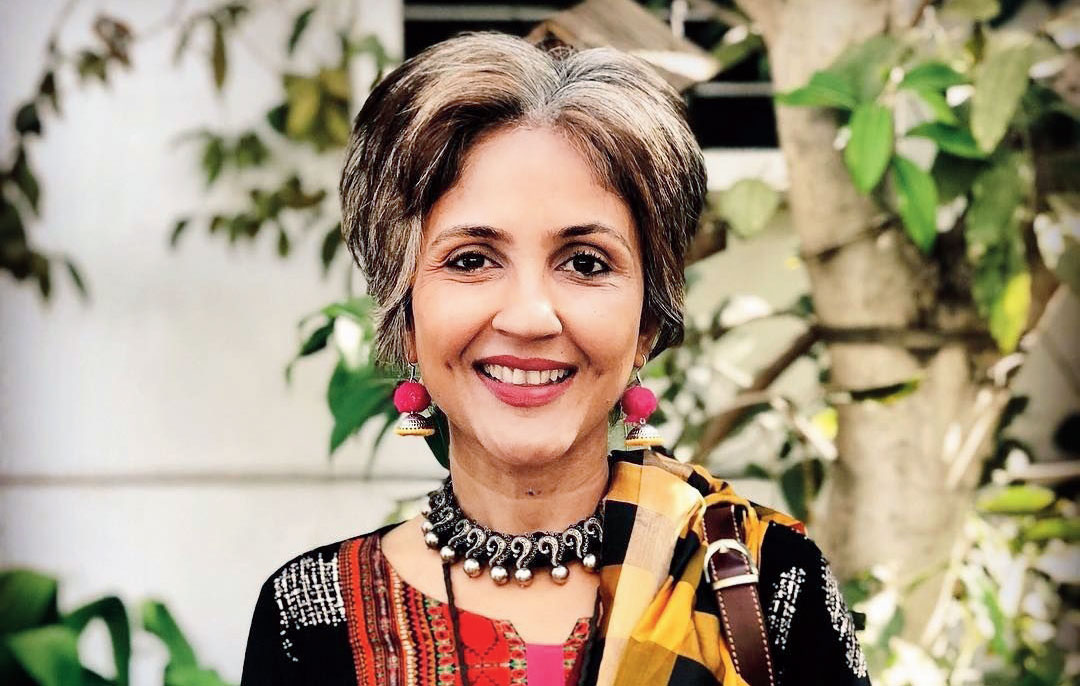 With The Zoya Factor, at what stage did you get involved?
It went through many hands and Aarti (Shetty) and Pooja (Shetty-Deora) called me early last year. They wanted to meet and I met them along with Abhishek (Sharma). They asked me to take the screenplay home to read and work on additional dialogues for it. Once I read it, I had a lot to say about the screenplay itself. So then I did additional screenplay and dialogue writing and it was a great process. It was, of course, very dramatic and there was a lot of fighting and banging of doors and people hanging up on each other. But it was all very constructive with a lot of mutual respect and nothing personal about it... it was all for the betterment of the film. After that, they went away and shot it and when they came back, I saw the edit and we did some reworking, rewriting and reshooting.
Did you not go on set at all?
No, Abhishek didn't want me. Once I came to Bombay and said I want to come on set, he got typhoid and got hospitalised! (Laughs) But fair enough... someone has to lead it and he was doing that.
Did you meet the actors?
I've never met Dulquer, which is very sad and I think something should be done about that. Sonam, I've met for Battle for Bittora and I've also worked on a screenplay for Rhea (Kapoor, Sonam's sister).
You have three other books that have been optioned. What's the status of those?
Battle for Bittora is with AKFC (Anil Kapoor Film Company)... I have no idea what's happening. Those Pricey Thakur Girls was picked up by Hotstar earlier this year and we are currently developing it. Baaz is with YRF (Yash Raj Films) and I'm writing the script for that as well.
It seems that Bollywood, in the recent past, has really taken to adapting books and short stories...
I think it's good news for writers. We are the most underpaid and unappreciated people in this entire industry. Writers come first before the stars are cast, so there's no budget for them. People spend so much money to put in one item number once the film is shot... if you'd given that much money to the writer, you may not have needed an item number in the first place. We are the poor cousins of everyone else, but I'm glad that people are realising that they need to invest time, money and effort into writing. It takes me two years to write a book... that's the cream of someone's brain that's gone into writing it. When you buy that, you're buying a good product.
Have you decided to move completely from books to screenplay?
No, no. Right now, I'm floating and doing what is turning out to be quite a filmi chapter in my life. Also, I need a really good idea to write a book and I don't quite have anything at the moment. It's sad because I usually write one book every two years and I've totally missed that deadline this year. Usually, Amish (Tripathi) and I have a book out together and now his book's out and I have nothing, which is so depressing. I get quite jealous when I scroll through his Instagram.