Bharati S. Pradhan: Kalpana Lajmi, feisty to the end
Kalpana was like the traditional wife to Bhupen, adapting to his culture, food, language, and tantrums too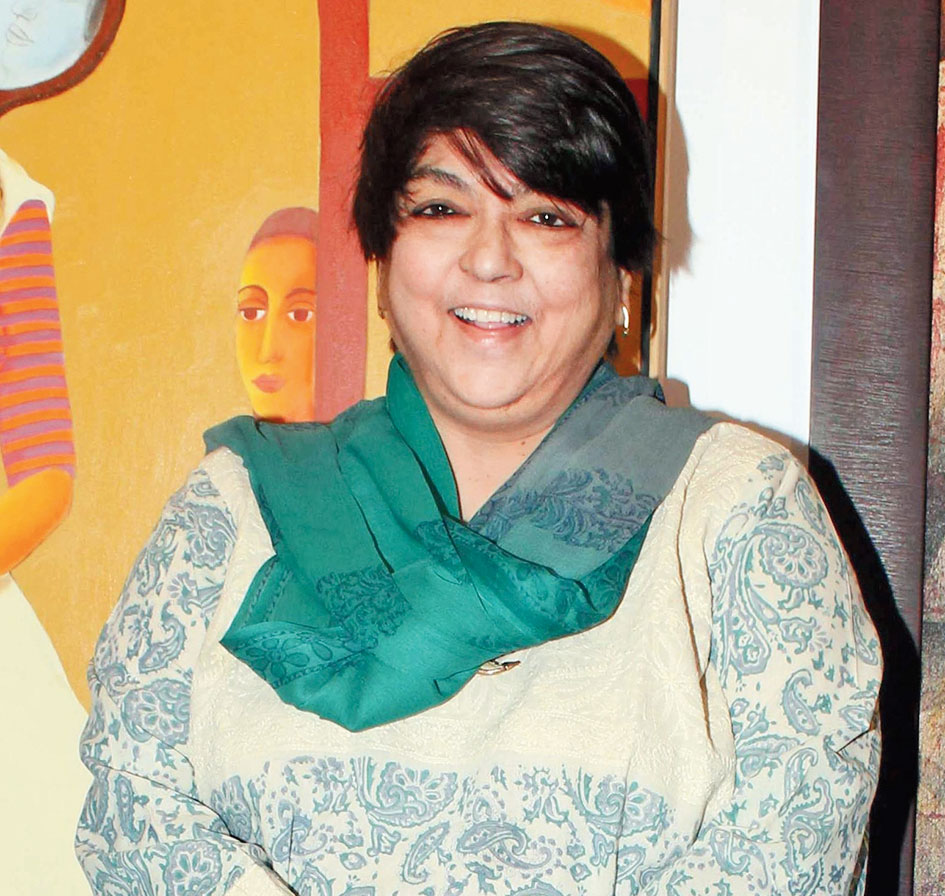 ---
Published 29.09.18, 04:50 PM
|
---
It's difficult to say who shone because of the other. It must've been flattering for a man his age to have this young lady so devoted to him. His presence in her life also gave her a certain stability, even a certain respectability. But when she got Aadesh Srivastava to score the music for her film Chingari, Bhupenda green-signalled it. He didn't have to provide music for every film she made even if his Dil hoom hoom kare (Rudaali) lingered beyond all the numbers that were recorded for all her other films.

It was when her partner of 40 years was ailing at Kokilaben Hospital that Kalpana told me he had finally proposed to her. At the ripe age of 80. By then, becoming Mrs Hazarika was no longer fascinating for her but the formality may have spared her the heartache she later faced.
She had done it all. Nursed him, put her life on hold for him. When he passed away, Tina Ambani very sweetly gave permission to have his body lay in state at the hospital where all of us gathered for a last glimpse. But once they left for Guwahati, Kalpana realised what being an unofficial partner entailed. The "who were you to him" line was hurled at her at every turn.
When I was in Guwahati 18 months ago, I'd stopped at the Bhupen Hazarika Memorial on the way to the airport, clicked pictures and sent them to her. She asked me how it was because she hadn't seen it herself.
Sad, because back home in Mumbai, she'd organised a wonderful musical night in his memory where all the women, she included, wore the traditional mekhela sador or the two-piece sari.
Vijayeta Pandit, the widow of Aadesh Srivastava, rang me up when Kalpana passed away. "I owed her a lot," she disclosed. Out tumbled a never-told story. Did you know that Vijayeta had originally sung Loveria hua (in the SRK-Juhi film, Raju Ban Gaya Gentleman) and Gore gore (from the Rani-Saif starrer Hum Tum)? Even though composers Jatin-Lalit were her brothers, both songs and many more of her songs were dubbed and released in Alka Yagnik's voice.
But the reverse happened during Chingari with Vijayeta stepping into Alka's place. "Aadesh said, 'How can I do that? Alka's my friend' but Kalpanaji said, 'I'm the producer, it's my call, I want Vijayeta to sing it.' And I got to sing Dulhan dulhan. Kalpanaji did what my husband and brothers couldn't do for me."
RIP Kalpana Lajmi, feisty to the end.
Bharathi S. Pradhan is a senior journalist and author
Everybody will have a favourite Kalpana Lajmi moment to share. My own was about Kalpana and Bhupen Hazarika, the original May-December pair. He, 28 years older than her, married (though separated) with a son. She, only 17, with a full life ahead of her. Her mother, painter Lalita Lajmi (Guru Dutt's sister), and her father, Gopi (a navy man far removed from the world of film or paint), were aghast at the adamance of their teenage daughter who soon moved in with the man who was almost hitting half-a-century. But all that is known.
When her father died, Kalpana showed a sudden conservative streak and organised a traditional farewell for him, meal on a banana leaf included. Referring to her mother's sense of loss, Kalpana stepped in to be Lalita's companion. Every time I'd meet Kalpana or invite her for a seminar, it was always she and her very friendly mother turning up together. Bhupenda (as all of us called him) was not always in Mumbai but when he was around, he was the quieter partner who'd look on indulgently as Kalpana, extremely articulate, would jabber away with everybody.
She had something more than filmmaking in common with her uncle Guru Dutt. She also spoke Bengali fluently like he did. In fact, she spoke Assamese too. In that way, for all her non-conformism, she was like the traditional wife she never was to Bhupen, adapting to his culture, his food, his language, and his tantrums too. She'd say that she'd sometimes turn a (wifely) blind eye to his little flings also.