Should cinema only entertain or does it also need to pack in a subliminal message?
Filmmakers Kabir Khan and Tahira Kashyap Khurrana debated the same at a session at the Jio MAMI 21st Mumbai Film Festival with STAR 2019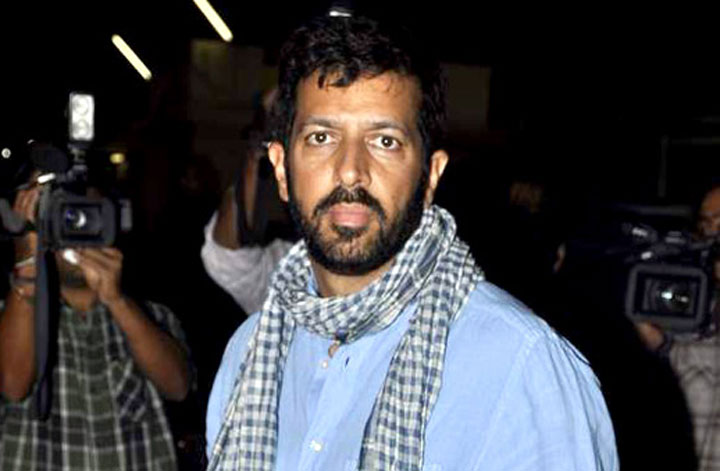 ---
|
Mumbai
|
Published 29.10.19, 06:49 PM
---
Cinema as a catalyst for social change. Day Five of the just concluded Jio MAMI 21st Mumbai Film Festival with STAR 2019 had director Kabir Khan — the man behind films like Kabul Express, New York, Ek Tha Tiger and Bajrangi Bhaijaan — and Tahira Kashyap Khurrana — who is all set to direct her first feature next year after helming a short called Toffee — debating on whether art should just be treated for art's sake or whether it has a larger role to play in shaping social change and individual thought. The hour-long session, moderated by festival director Anupama Chopra, took place at PVR ECX in Andheri, Mumbai. Sitting in the audience, t2 took notes. Here are the highlights…
Anupama Chopra: This is a debate that has been going on for time immemorial but which I think is more interesting now given the times we live in. Kabir, as a storyteller you have made popcorn entertainment as well as complex narratives. What do you think that cinema can do in terms of shaping thought and action?
Kabir Khan: One great advantage of the Indian film industry is that it's probably the most powerful industry in the country, one that can be used well to propagate thoughts and messages. But I believe that the message of a film should be in the layers beneath and not really in-your-face. We can't get preachy… at the end of the day we need to tell a story that's engaging.
It might be too pompous for a filmmaker to claim that films can bring about a change. But I believe that if there are a sustained number of films that speak about a certain issue and people consume them regularly, then it can definitely make them think. But in our industry, we haven't really seen a sustained movement to talk about a particular issue.
We also have to understand that the film industry is not one monolith… it's made up of people with extreme political views. There are filmmakers who are extreme right, some who are extreme left and some middle of the road. When they make films, their personal politics will be reflected, whether deliberately or inadvertently.
Anupama: Tahira, your short film Toffee featured two girls and put out a message against class divisions. As a female director, do you feel pressured to tell women's stories?
Tahira Kashyap Khurrana: I think it goes both ways. I am a woman who has felt womanhood very closely.
I have memories and experiences which I would like to depict on screen at some point in time. A director is a director, not a man or a woman. But then again, whatever I say will be the sum total of my experiences in some way… like I don't know what it feels like to be a boy at 10, 15, 25 or 46 but I know how a woman feels at these stages of life. These are milestones we all have, there are issues we deal with and we have our own victories, however small, that the world doesn't know about. It's a good time to tell these stories because the audience is really receptive now.
As a person, I gravitate towards a subject that has a message in a subliminal way. As Kabir said, the idea is not to go preachy, but then again, that's not a guideline for everyone. What works for me is going between the layers, and this I say as an audience since I haven't yet made a movie myself. People, these days, also like inspiring stories and filmmakers really need to use cinema as value-adding opportunities.
But I also endorse films that are escapist because people often look at cinema as entertainment and don't want to be bombarded with messages. I completely buy that. I remember when I was first told I had breast cancer and had to undergo surgery — I have to use this as an example because there has been a shift in my perspective in every possible way after my health scare — I walked out of the hospital and went in to watch Manmarziyaan. My parents thought
I had lost the plot completely (laughs).
I knew my surgery had to happen within the next two days, but I didn't want to either think or talk about it. I just wanted to escape and cinema gave me that. So you never know what cinema does to different people.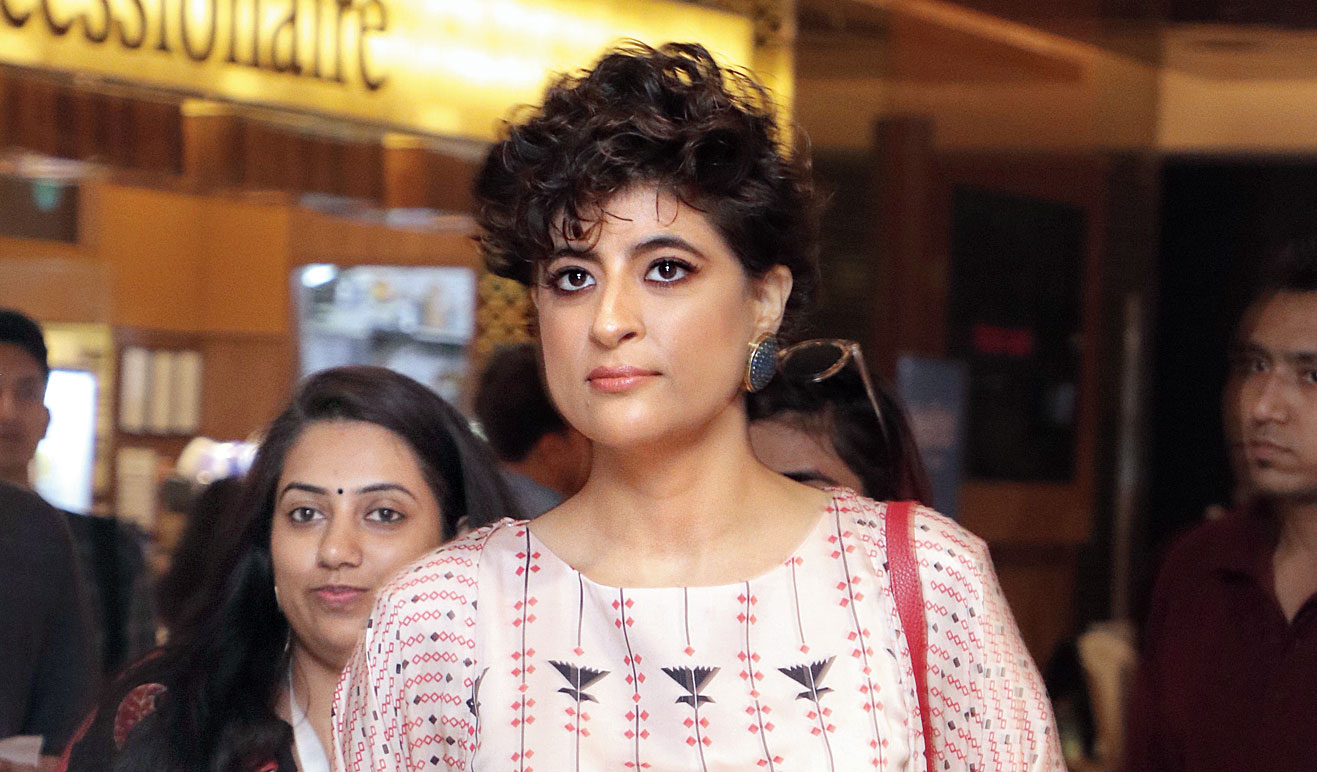 Anupama: How do you ascribe weight to a film then? Is a film that sends out a message inherently more valuable than one which just entertains you?
Kabir: That depends on the person watching it. Personally, I always like films that have some messaging, but again, in the layers beneath. You should be able to watch that film at face value and enjoy it. But if you go into the layers, it will definitely be a richer experience. I always try to do that… sometimes, I get it right and sometimes I don't. For example, in one of my most successful films, Bajrangi Bhaijaan, which I also feel is one of my most political films, there's the Chicken song. At face value, it's an entertaining song that a lot of kids love. It's also a very political song because it says, 'Chaudhary ka dhaba/ aadha hai non-veg aur veg aadha/ spasht kijiye kya hai iraada'. The song came in the wake of the beef ban. I didn't even get the song out pre-release because I thought that if somebody gets the message, this might lead to even more trouble than what the film was already facing. As a filmmaker, that's an instance where I feel I managed to get it right in terms of entertainment but also getting in deep political layers into that song. Those who got the message just enjoyed it a little bit more.
Tahira: My parents live in Chandigarh and no matter how liberal they are, there are a lot of distinctions made between classes. Our generation is more aware and empathetic, but they aren't. After Article 15 (starring Tahira's husband Ayushmann Khurrana) came out, I witnessed a big change in my Chandigarh home… the utensils were no longer different for the maid, the driver or the gardener. That made me so proud of my mother. That happened because of Article 15. This is what cinema can do… that's the kind of value that can be created.
Anupama: In the last few months, there have been huge conversations around Kabir Singh and Joker. The first was seen as misogynistic while Joker seemed to give out the message that if you have a beef with life, you can somehow go out and kill people. Where does one draw the line then? What becomes irresponsible when you are telling a story?
Tahira: I have watched both Kabir Singh and Joker.
I thought Kabir Singh was entertaining to an extent and Shahid Kapoor was very, very hot! Oh no, Ayushmann will kill me! (Laughs)
Anupama: It doesn't matter! I loved War only for that one scene where Hrithik (Roshan) walks out of the helicopter. Come on, movies are also for pleasure!
Tahira: I didn't like the way the woman (Preeti, played by Kiara Advani) was treated in Kabir Singh. But I also respect the filmmaker's (Sandeep Reddy Vanga) desire to make a film he felt strongly about. Honestly, I don't gravitate towards such films.
When Ayushmann signed on Dream Girl, that was the only script among all his films that I didn't read. He told me, 'Agar main tumhein script padhaunga then you won't let me do it!' (Laughs) But does that mean I didn't find it entertaining or didn't enjoy a few laughs sitting in the audience? One may not endorse a certain kind of cinema, but that doesn't mean it's not entertaining.
Kabir: No one has the authority to decide which films should be made and which shouldn't. One can or cannot agree with the politics of a film and the filmmaker, but that's for the audience to decide. I may feel bad if a fellow filmmaker whose politics I don't agree with puts it in his film and the film does well. But I cannot stop him from making his film.
Anupama: Salman Khan once told me that he has such a great influence on people that he can't ever play a negative or even a grey character. Which is probably why Race 3 became so sanskaari! Given that scenario, what is the responsibility of artistes in terms of the messaging they are putting out there?
Kabir: But what's good for him may not be good for someone else. Ultimately, it's about his own politics and that of the filmmaker he's collaborating with. It's all very subjective. In the case of gender politics, for some filmmakers, an item number is not an issue at all while for some others, it's an issue. So the onus lies on the filmmaker and ultimately on the audience in whether it supports it or it doesn't.
Anupama: Has there ever been a situation where you have wanted to say something that you felt was organic to the narrative but have had to hold back?
Kabir: If it's a messaging I feel I can stand by, I will do it. If it's something that goes against my ideology, then I will never do it. As a filmmaker and as an audience, I can forgive bad direction, bad music, bad acting, bad writing and bad screenplay… but I can never forgive bad politics. I feel sad when films with really wrong messaging get critical acclaim and audience support. Politics is also a very misunderstood word… it's not just about hardcore politics. Anything is politics… the way I frame a woman through my lens is politics. Every single frame of a film is political.
Anupama: Which films do you think have done this marriage of messaging and entertainment well?
Kabir: Article 15, for sure. Mulk, also directed by Anubhav Sinha. I think Anubhav has now become a filmmaker with a definitive, bold voice. For me, an all-time pick would be Lage Raho Munna Bhai. It got entertainment and politics moving together so beautifully. When you step out of the hall after a film, the impact of the entertainment stops; but if you absorb a message from it, it stays with you for days and weeks. That for me is a good film.
Anupama: Does working within the format of a Hindi film — the need to pack in songs, romance, and so on — limit a filmmaker from having layers where messages can be packed in subtly?
Kabir: I was a documentary filmmaker who took a conscious decision to make films in Hindi mainstream cinema. I could have stuck to making documentaries and been true to my 'art', so to speak. I was making some highly- acclaimed documentaries but they were all going for foreign festivals and no one in my country was watching them. I felt a big void because ultimately, a filmmaker wants to connect with his or her own audience. I don't think being a mainstream filmmaker is limiting. I don't think that today we have to bother that, 'Iss film mein gaana hoga ki nahin?' My next film 83 is going to be a big commercial film… there is no way Kapil Dev (played by Ranveer Singh) is going to be singing in that film!
Tahira: Bowling karte huye you can make him sing a song, na! (Laughs)
Kabir: Given today's audience, I will probably be trolled if I put in a song! New York (starring John Abraham, Katrina Kaif and Neil Nitin Mukesh) was my first mainstream film… there are no lip- sync songs in that film. Dangal, the highest-grossing Bollywood film, doesn't have any lip-sync songs. Dangal mein kuch conventional nahin hai… koi love story nahin hai, hero buddha aur mota hai (laughs), gaane hai nahin… so why is it the biggest blockbuster ever?
According to conventional wisdom, what should Salman Khan, the demigod of Indian cinema, do in his films? He has to beat up people and he has to take off his shirt. Bajrangi Bhaijaan, his most successful film, has him doing neither! But the audience supported that film more than any of his other action films.
Anupama: Are filmmakers and actors more mindful of the messaging they are putting out through their movies?
Tahira: I feel it's undue pressure on them. Stories can be told for the sake of telling them also… they don't necessarily have to have value. Like in Kabir Singh, Shahid was probably not worried about the politics of the character… he played it because he liked the scope the character was giving him. At the end of the day, they are actors who just want to play different characters.
Kabir: I agree. At the end of the day, actors go for characters and they should be allowed to do so. Yes, some of them can be aware of what the character is saying and doing. That would help a lot (smiles).