Runa Laila charts return
Her album, Legends Forever, will be hitting the charts this month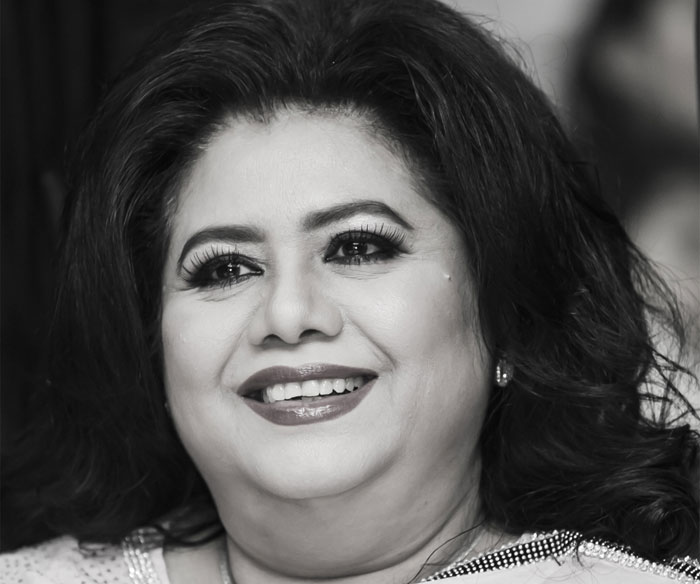 ---
---
The tunes of Do Deewane Shahar mein and Tumhe ho na ho mujhko toh from 1977's Gharaonda continue to be hummed even at a time when technology is trying to change the dynamics of music. And the legend who gave her voice to these evergreen songs is still going strong.
At 67, the journey is far from over for Runa Laila, who has completed 55 years in the music industry.
Her album, Legends Forever, will be hitting the charts this month.
"Recently, I composed some songs (in Bengali). I was in Mumbai... The album is called Legends Forever. I have recorded a song with Asha Bhosle, Hariharan, a duet with Adnan Sami and done one solo too…
"These are all composed by me. The album is coming out on December 13," the legendary singer from Bangladesh, who was in Calcutta for the India-Bangladesh pink-ball Test at Eden Gardens last month, told The Telegraph.
"All of them are classical-based songs and melodious. I am sure people will like them because they are something different. There's one peppy song too with Adnan, but others more or less classical based.
"I am really looking forward to the launch and I have a feeling people are going to like the songs as they are of a different genre," Runa said about the album.
Contemporary music for Runa is to a certain extent dependent on technology with the essence of the songs sometimes taking a beating.
"When I was younger and started singing, things were totally different. We had to do live recordings with musicians and sometimes, the recordings started in the evening and finished the next morning. And every time anyone made a small mistake, we had to start from the beginning again.
"Nowadays, technology has taken over and it's become a tad easy, while we have also become very lazy now in the sense that we know that, 'Okay, if we don't do it right the first time, we can just cut, paste and get on with it. We don't really have to sweat over it'.
"I think somehow I feel previously we used to rehearse for hours or maybe for four days before the actual recording with the music director and then with the musicians before we went for the recording. So we would actually feel the song even more because we used to get involved and it used to be kind of embedded in us, which made a difference.
"But nowadays, we are used to going to the studio and we record without even knowing what the song is about. We just sing it… Jeta praan gaaner (the song's essence), I think, is missing to a certain extent," she explained.
"… With time, everything changes. I think changes have come over the decades, but we still go back to our classical and folk songs," Runa added.
Unlike most of the people of her generation, Runa doesn't frown upon compositions remade or remixed. But don't tamper with the actual substance and melody of the songs, she reminds.
"In a way, remakes and remixes are good because I think the younger generation gets to know the songs of the past, which is fine. But as long as you retain the substance and actual melody of the song and not distort it into something else, I am okay with it. Keeping the melody intact and then you play around it, ensuring you don't spoil it at all...
"I have also experimented with fusion and if it's done in an aesthetic manner, it sounds nice. But if you put rap and whatever else in it and just completely distort it, that's not good then."