Priyanka Chopra Jonas on the Sky Is Pink and battling nerves of 'the good kind'
'I am not afraid to try something new'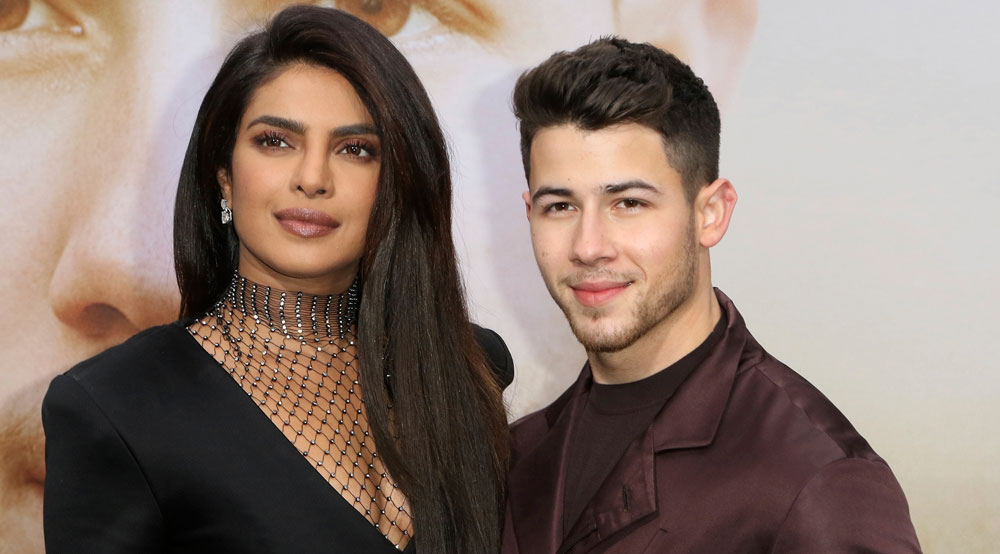 ---
---
Three years after Jai Gangaajal — a Prakash Jha directorial in which she played a cop battling crime and corruption in the Indian heartland — Priyanka Chopra Jonas is back in Bollywood, earning all the praise for her turn as a mother coming to grips with her child's terminal illness in The Sky is Pink. The Shonali Bose film — that also stars Farhan Akhtar, Zaira Wasim and Rohit Saraf — has Priyanka acing her layered character, ageing from her 20s to 50s, and effectively articulating the angst and helplessness of a mother. She is the driving force of the film. t2 caught up with Priyanka — who's now jetted back to New York to continue to promote the film there and also start work on her new projects — on the process of becoming Aditi in The Sky is Pink, husband Nick Jonas's reaction to the film and what excites her about acting even after close to two decades in the business.
Aditi in The Sky is Pink is a very layered character that's given you the chance to play several roles — mother, wife, girlfriend, shero — in one. What is it about her that made you want to sign on?
It's a very immersive character. She has spunk, the way she walks, the way she talks…. She's ferocious, she will do anything to protect the people around her. She is such a protective mother. If I ever had to deal with a similar situation, I'd want to be like her. To lose a child is the ultimate tragedy but to go on and live your life after that with the spirit that she does, that is inspiring.
When you play a character inspired by real life like it is in The Sky is Pink, does the weight of being authentic and true become a whole lot more or did you approach Aditi just like any other character?
I always approach my characters from an authentic place. Acting is not just mimicking, it is immersive… feeling like someone else, evoking something that someone else feels…. Playing a mom is always hard. I can't even claim to understand what it is to lose a child and I imbibed a lot from Shonali (Bose, the film's director) and Aditi (Chaudhary, on whose life story the film is based). I asked a lot of questions and Shonali really helped me…she was very clear about how she saw Aditi.
We know that playing this character has been emotionally draining for you. Would you say it's also been life changing?
It was ironical. I was really missing my dad (Ashok Chopra, who passed away six years ago), because I was going to get married around that time… I was shooting until four days before my wedding. But this movie was actually healing. The way Aditi and Shonali have dealt with death and loss, it was viewed in such a positive, joyous way that it was healing.
Did the pressure of a Hindi film release after three years get to you at some point or was it no pressure at all?
No pressure. I'm excited to do a Hindi film after three years… I was craving it. I wanted an immersive experience and The Sky Is Pink has given me just that.
You share screen space with young co-actors like Zaira Wasim and Rohit Saraf in this film. Working with you must have been a huge learning for them, but did you also learn something while observing them in front of the camera?
They all are so talented and they have come to the movies at an age where content and films have really evolved.
Shonali Bose has made this film from a space of experience and empathy, given she lost her young son to a freak accident a couple of years ago. How much of how Aditi handles and reacts to her daughter's terminal illness in the film came from knowing Shonali's story?
The film is an embodiment of the Chaudhary family, every scene is taken from their lives. To play Aditi, I did imbibe a lot from both Shonali and Aditi and I relied heavily on Shonali to really be able to get into my character. Everything in the movie is a verbatim of their actual life.
What's been your husband Nick Jonas's reaction to the film?
I remember we were in Italy and we were watching one of the first cuts. He's not really expressive and I could hear sniffs and I asked him if he's crying and he's like, 'You're crying!' So it was very cute. But yes, it made him emotional and he had a long chat with Shonali after.
At this stage of your career, straddling different worlds and industries successfully as you are, what's your criteria to pick and choose a project and how has that changed in the last few years?
I like a challenge, I like to experiment with new things and so I've always tried to do that. With new content platforms coming in in the last few years, the audience and the expectations have changed. I want to work on projects that excite me and I've been lucky enough to get the right mix with a mainstream theatrical release like The Sky Is Pink and Netflix Originals like The White Tiger and We Can Be Heroes and the comedy with Mindy Kaling coming up.
You have diversified into being a businessperson, an advocate for human rights, you have a career in singing... does standing in front of a camera still bring on the same excitement and nerves as it did when you first started out or even how it was a few years ago?
Yes, it does. Simply because I always try to do something new and something different, so the nerves are naturally going to be there. I am not afraid to try something new. There is always a first time. But it's nerves of the good kind… it keeps me alert and on my toes and motivates me to do the very best I can.
You have a slew of projects coming up in the West. Can you tell us about them?
I like to try new things and digital has really given a new boost to content and given new kind of storytellers a chance to tell their stories. I've just wrapped up a kiddie superhero movie (We Can Be Heroes) with director Robert Rodriguez. It also has Pedro Pascal, Christian Slater and a bunch of other actors, including 11 kids. Then, there's the adaptation of the book The White Tiger with the very talented Rajkummar Rao and Ramin Bahrani. I'm always looking to tell a story and bringing a book to life is the best way to do it. As executive producer on this one, I'm really looking forward to start shooting soon.