Pakeezah: An ode to passion
Never mind continuity gaps and body doubles, the film offers the delicious dichotomy — intimacy on an epic scale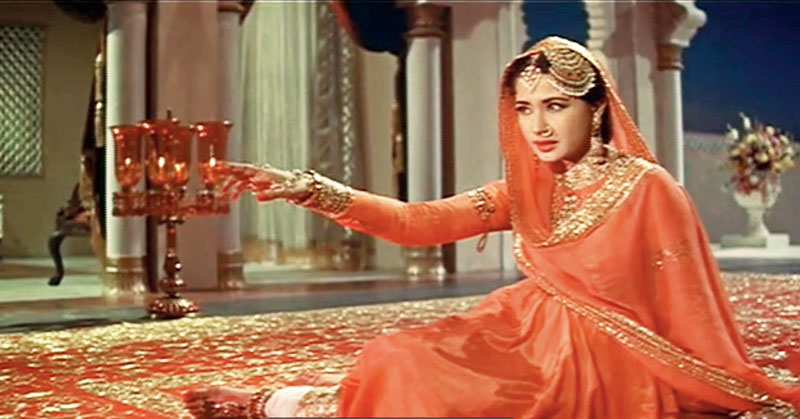 ---
---
Aapke paaon dekhe, bohot haseen hain... inhe zameen par mat utaariega...mailey ho jayenge.
A courtesan on a train wakes up to see this letter. The man's gone, only the whistle of the train haunts her as his memory. For she's fallen in love with the unseen writer of a letter that's antithetical to her reality: she earns her living by placing her feet on the dance floor.
In 2020, the letter can be dismissed as a foot fetish. But in Kamal Amrohi's Pakeezah, which released in February 1972 after its mahurat in 1956, the letter is a poignant jab. The film immortalised Amrohi's estranged wife, tragedienne Meena Kumari, as tawaif Sahibjaan. Meena Kumari, whose liver had given up, died a few weeks later on March 31, her death triggering such frenzy that the film became a cult classic.
Pakeezah centres on the trope of the golden-hearted nautch girl who's lovely, accomplished and desirable but can't be respectable — thanks to male double standards.
But the film, which means "the pure one", gives Sahibjaan a different destiny.
Daughter of a nautch girl (again Meena Kumari) who dies after giving birth, and an aristocrat (Ashok Kumar), Sahibjaan grows up in the kotha, a world of fountains, veils, thumris and ghungroos. Sahibjaan recognises male desire — the playful mujra "Inhi logon ne le leena duppata mera" is actually a whiplash — but yearns for love. Her meeting Salim, the stranger who had admired her feet (a brooding Raaj Kumar), is purely accidental. A surreal yet intense love story ensues. After high-wattage drama, which includes her father finding his beloved's long-lost letter about his newborn daughter and Sahibjaan's naked feet dancing on shards of glass at a mujra organised for Salim's wedding, Sahibjaan's bridal palanquin leaves the kotha for Salim's home. Sahibjaan does not relive her mother's fate.
A tawaif getting a husband was wildly progressive in 1972. Nearly five decades later, one can perhaps be more sceptical about wedded bliss.
Amrohi had planned the magnum opus in B&W with Meena Kumari, who he married in 1952, but their estrangement in 1964 all but shelved his dream. Between then and 1972, fast-evolving technology meant the film was made in colour. Budgets shot up, cinematographer Josef Wirsching and music composer Ghulam Mohammed passed away, Naushad stepped in for the background score, Meena Kumari's appearance changed, she started ailing. But never mind continuity gaps and body doubles, Pakeezah offers the delicious dichotomy — intimacy on an epic scale. And Ghulam Mohammed's songs paint canvases you never knew existed.