Mahalakshmi Iyer on why she is a fighter
'If I am still recording and doing concerts, it shows my resilience and patience'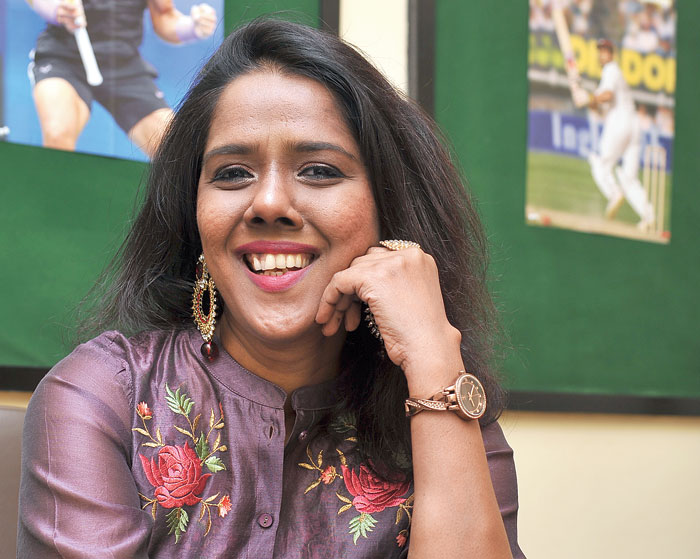 ---
Published 18.02.20, 02:26 PM
|
---
Sonu Nigam calls her the most "underrated" singer in Bollywood. This, despite 23 years in the industry. Mahalakshmi Iyer takes it all in philosophically and has a smart repartee for every such query during her recent visit to Calcutta. Here's what she told The Telegraph.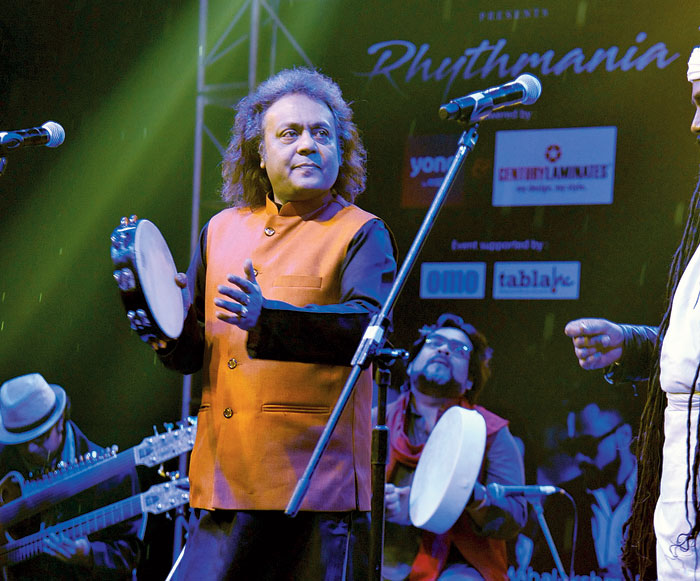 What is taking you so long to create the big bang that was expected from you?
I have had no career-defining hits like a Shreya (Ghoshal) or Sunidhi (Chauhan). All my hit songs have been either duets or three-way efforts, like Ae ajnabi (from Dil Se..), Bol na halke halke (from Jhoom Barabar Jhoom), Aaj ki raat (from Don) or Chup chup ke (from Bunty Aur Babli), which sort of robs you from the instant recognition factor. In fact, some times the solo songs have been good, like Kabhi Shaam Dhale (from Sur: The Melody of Life) or Mera man (from Nayee Padosan), but the films have tanked. So yes, I am still awaiting that one big hit… in a way, Des rangila (from Fanaa) did get me eyeballs. So it's not been all that bad.
It's been almost 23 years since you started singing. Along the way, new singers have come into the picture.
Well, if I am still recording, doing concerts and travelling all over the world, it shows my resilience and patience. Actually, it all comes from the initial training that I had watching great singers like Lata Mangeshkar or Asha Bhosle record in studios. Nothing can be a bigger learning experience than that. I have done so many dummy versions… just to see how they finally recorded it. And each time, I have learnt from the exercise. New singers have appeared on the scene but it's tough to be around for so long.
And there's technology that makes it so easy, isn't it?
Precisely. While technology makes things so simple, it also creates amateur singers. It also makes songs sound clinical. That's really scary. Earlier, we thought they would be found out in concerts. But now there are microphones that correct the pitch during live performances. Now what do you do about that? I feel it's like cheating the audience. While I am not a go-getter, I have never been out of work because I sing in 10-15 Indian languages and someone or the other is always calling me to record. I, at times, do it gratis. Besides, I am doing a lot of collaborative music with Purbayan Chatterjee, Tanmoy Bose and Ashim Srinivasan. The fusion of voice and instruments is such an enriching experience; I feel really connected to it.
What's your take on the current music scene?
It's in the hands of those who are not related to music. They decide. I have refused to sing for film soundtracks that do not confirm my final presence on the marquee. Earlier, I believe, Sachin Dev Burman or Hemanta Mukherjee told producers or directors to leave the floor when rehearsals were on. Singers were groomed for days. Sadly, things have changed. Now, music is consumed more on mobile phones than through proper listening channels.
Any new voices you are fond of?
One good thing that has emerged is the search for different and unusual voices… voices that perhaps suit the on-screen characters. Arijit Singh, Neeti Mohan, Jonita Gandhi and Kavita Seth have such great voices… they are interesting.
Do some of you get together and reminisce about the good times?
Oh yes. We have a good group — Shaan, Sowmya Raoh, Suresh Wadkar, Sandeep Chowta, Kavita Krishnamurti, Akriti Kakar and many others. We get together whenever we have time and we end up having great fun. At times we gather at Shankar Mahadevan's place during Ganesh Chaturthi.
The author is director (homes), Future Hope