'Kabir Singh' director faces backlash after interview
Director Sandeep Reddy Vanga said that the liberty to slap one's partner was an indicator of true love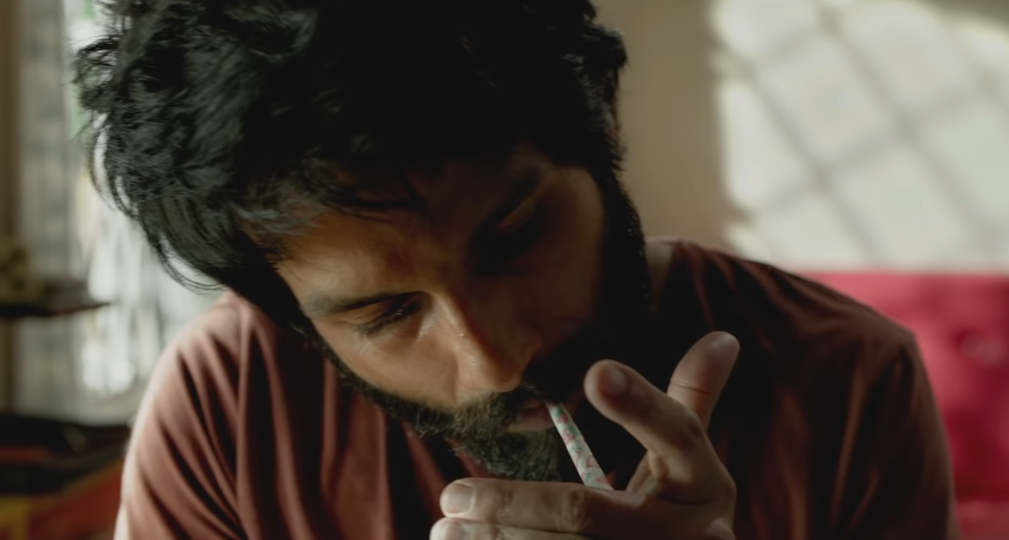 ---
---
Kabir Singh may have entered the Rs 200 crore club, but it has also riled a considerable number of people. The controversy around the movie began with its release with many people describing it as misogynistic and patriarchal.
The anger had barely cooled down, when it was stoked again by the film's director Sandeep Reddy Vanga, who, in an interview with film critic Anupama Chopra, chose to subscribe to the very actions for which the hero of the movie was lambasted.
Asked about the criticism his film attracted from the critics, Vanga said: 'I feel it's pseudo because...you know...when you're deeply in love, deeply connected with a woman and vice versa, there's a lot of honesty in it. And if you don't have that physical demonstration ...if you don't have the liberty of slapping each other, then I don't see anything there."
A fresh barrage of tweets followed, this time tearing into the filmmaker for personally endorsing the lead character's conduct in the movie.
All those who loved Arjun Reddy/ Kabir Singh please go and show your true love by slapping Reddy Vanga. https://t.co/kDT4Y6xUyX

— Ruchika Sharma (@tishasaroyan) July 7, 2019
Sandeep vanga's next film protagonist slapping every char in the movie to piss off the pseudo feminists. pic.twitter.com/6I006mYpyk

— Sunny (@saiprasadd_511) July 7, 2019
By promoting movies like Kabir Singh and directors like Sandeep Reddy Vanga, we are indulging a highly destructive catharsis that will hurt everyone in its path. It is not art, but abuse of cinema to normalise violence against women https://t.co/BFAXTmSEp5

— Vasudha Venugopal (@vasudha_ET) July 6, 2019
Every man who's defending Kabir Singh and that vanga fellow are closet abusers and think it's okay to hit people.

— Sanyukta (@dharm_adhikari) July 6, 2019
Some tried to lighten the situation via memes.
#SandeepReddyVanga was invited to Pakistan to direct this scene from the cult film 'Sahib Jee' (1983), when he was just 2 years old. Such a prodigy! 😌😍#KabirSingh pic.twitter.com/jfLn6NwFx8

— Aabshaar Gangopadhyay (@KaanPaachak) July 7, 2019
sandeep reddy vanga: Honest Love is Slapping each other..!! ❤️ pic.twitter.com/5sX0JaOBQ1

— Denz (@MadMart05) July 7, 2019
A journalist even responded with an anecdote relating an incident from her personal life.
I knew a Kabir Singh in college and I shudder at the thought of revisiting memories from that time of my life, all thanks to him. Didn't think I will muster the energy to put this out but Sandeep Vanga's interview triggered stuff even watching Arjun Reddy for context couldn't. /1

— Shephali Bhatt (@ShephaliBhatt) July 6, 2019
The criticism against the film or the filmmaker, however, is far from all-round. There were many who stood by Vanga, and praised him for his "honest" answer.
Director Sandeep Vanga calls that pseudo feminist who gave shit review to #KabirSingh a "Parasite" , he said it in a interview with Anupama Chopra despite knowing that she works in their company. Salute @imvangasandeep 🤣🤣🤣

— Sumit kadel (@SumitkadeI) July 6, 2019
Amazing thing about @imvangasandeep is that his story and it's characters are the exact opposite of what the film industry always believed,what the audience will love and relate to .. #KabirSingh 's monstrous success proves that he knows the actual reality of the audience

— Ram Gopal Varma (@RGVzoomin) July 7, 2019
Forget #KabirSingh I guess @imvangasandeep interview with @anupamachopra is biggest Hit!!

— Nagraj Returns (@CrookBond_D) July 7, 2019
And then there was this tweet.
Wanted to buy it in Wholesale Rate !! Can Anyone Suggest????????????#GuwahatiFightsAgainstDrugs #GuwahatiCityPolice #Guwahati #KabirSingh pic.twitter.com/y02WImBxzi

— Guwahati Police (@GuwahatiPol) July 4, 2019
As much as he is despised by his critics, could Kabir Singh be used to deter people from very vices he has become a symbol of?